For most of the people buying Bitcoin & Cryptocurrencies are considered as a long-term source of investment. As cryptocurrencies are taking over the whole digital world, several approaches and applications are taking the stage to provide the users with free bitcoins with less investment!.
How about playing some games, doing cool & easy stuffs from your mobile for earning bitcoins. Sound Interesting..? Well there are chunk methods available out there. We will get you covered with some of the top & tested methods to earn in short period of time.
But not all people are aware of that. In fact, there are 6 profitable and popular methods which can provide you with an ample amount of Cryptos in your pocket! There are many Android Applications that render opportunities to earn cryptocurrencies by performing certain tasks.
Top Mobile Applications to earn Cryptocurrencies:
Sweatcoin: It pays to walk!
If you are a combination of a fitness freak & tech enthusiast and looking for an active day, Sweatcoin can be your right companion. This application earn rewards for your flexible walking and movement of your body. Sweatcoin is one such digital currency with which one can redeem items like Sports Watches, Amazon Credits, e-Books, gift certificates, etc.
IMAGE SOURCE: SWEATCOIN
How to Earn Cryptos with Sweatcoin?
Download the Sweatcoin Application on your mobile. (Available on Android and iOS).

When you get started with walking or moving outside, the application starts tracking your steps and provides you with Sweatcoin.

For every 1000 steps, you will earn 1 Sweatcoin (SWC).
What to expect for the future with Sweatcoin?
Investing in Sweatcoins is a pretty good strategy of investment since the currency has a bright future. Since the world's greatest incentive is enhancing physical activity among the people, this approach can be a perfect one and can reach better heights!
Bitspark: Become a Cashpoint
Bitspark is one such Cryptocurrency company, Hong-Kong based application which is in existence right from 2014. This is the first application that has converted Bitcoin transfer between Hong Kong and the Philippines.
Moreover, this was considered as the first use case as well for cryptocurrencies! This has been the pioneer of the crypto industry by providing market cash, cash to crypto products, and services to buy and sell cryptos in Asia in a hassle-free manner.
Bitspark makes it easy to convert global currencies and western exchanges without the interference of Banks in the middle. Similar to traditional transfer, people need to deposit and withdraw from the location which is called Cashpoint.
By becoming a Cashpoint, you can earn money when someone deposits or withdraws money from you.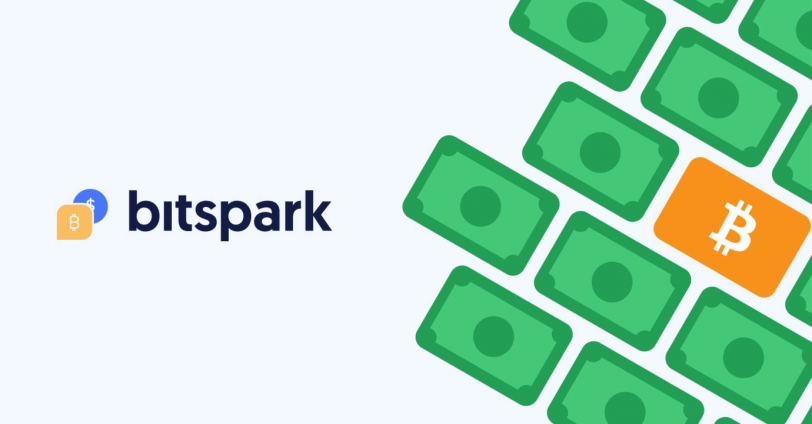 IMAGE SOURCE: BITSPARK
What to get out of Bitspark?
Make every physical money transfer with crypto to crypto.

The cheapest way to spend money.

A great range of earning opportunities.
How to become a Cashpoint?
Becoming a Cashpoint can be done in a couple of ways with the type of product you make use of:
If in case you own a shop or a list of shops, you can use the Bitspark platform on any of the devices on the web.

On the other hand, if you don't have a shop or agency, you can make use of Bitspark App on your device.
How to get started with Bitspark?
In order to use the platform, here are the steps you need to follow:
Login/Register an account to Bitspark.

Verify yourself with the relevant details.

Get to the Inclusion Point Tab and follow the other instructions given.
Cryptocurrency Exchange: Launching your own Trading Platform
Cryptocurrency exchanges are trading platforms where users can buy and sell bitcoins and cryptocurrencies. In return for this, traders on the platform pay a piece of commission as "Trading Fee".
In this way, the owner of the cryptocurrency exchange gets benefited. Moreover, the cryptocurrency market is expected to reach $1.4 billion in 2024, one can launch their dream Bitcoin Trading Platform.
When will you get profited as the owner of the Crypto Exchange?
Fees on every transaction happening on the exchange

Fees on every deposit happening on the exchange

Fees on every withdrawal happening on the exchange

Placing third-party Ads
How to start a crypto exchange in just 2 weeks?
To instantly start your own Bitcoin Trading Platform, you need to get a Cryptocurrency Exchange Software. This is a readily-made software where you just need to make the desired customizations of your wish. Once you make the customizations, you need to install, deploy and launch an Exchange Platform.
Here are the three solution providers which you can take into consideration for developing a Bitcoin Exchange Software:
Skalex
Skalex is one of the top solution providers which is in existence right from 2013. Skalex charges hourly based pricing to provide you with a Cryptocurrency Exchange Platform.
Coinsclone
Coinsclone has been the industry leader in providing Cryptocurrency Exchange Software which has helped a huge number of entrepreneurs to set up their own Bitcoin Trading Platform regardless of complexities. They assist you right from collection of business requirements, to free installation and setup.
IMAGE SOURCE: COINSCLONE CRYPTOCURRENCY EXCHANGE SOFTWARE
Hashcash Consultants
Hashcash Consultants delivers software that comes with a high set of features that are delivered in accordance with the client's expectations.
IMAGE SOURCE: HASHCASH CONSULTANTS CRYPTOCURRENCY EXCHANGE SOFTWARE
You can be the next millionaire by starting your own Cryptocurrency Exchange Platform in just 2 weeks!
Abundance is an Android Application that lets you earn Bitcoins and cryptocurrencies by playing games and unlocking quotes about money and success. This application has a rating of around 8.4 out of 10 with a total of over 11192 reviews on the play store.
There are around 100,000+ downloads where users can earn the popular cryptocurrency BitcoinHit GOLD easily. Every hour they would send a motivational quote on money and wealth mindset and one can earn claim Bitcoins with this. By unlocking 100 quotes, one can easily earn Free Bitcoin Reward for every quote in it.
IMAGE SOURCE: APK MONK
Crypto World is one of the fantastic games where users need to match the grid of jumbled letters in an English word. One can tap or slide the letters to form the relevant words. You can link either vertically, horizontally and or diagonally.
The more the words you link, the more will be the profit you can raise. Additionally, one can also learn new vocabulary words, and spell out the new ones. You can get more points when you have fewer blocks left out.
By scoring 145 points per word, you can make 1 Satoshi. The claiming happens every 3 days. There are around 1300+ users which comes with an app rating of around 4.4. To install this, you require a minimum of 4.1 versions of Android and start earning cryptos.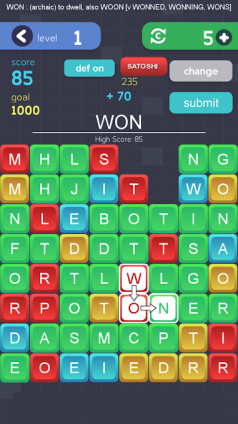 IMAGE SOURCE: CRYPTO WORLD
Storm Play: Earn Crypto & Bitcoins with just 3 steps
Storm Play is an application available on Android which requires 4.0.3 installation. This is the funniest and easiest way to earn cryptocurrencies for free. One can earn money by taking surveys, playing games & videos, etc. One can earn STORM Tokens and other cryptocurrencies by performing these tasks.
IMAGE SOURCE: STORM PLAY
How to earn STORM Tokens & Cryptocurrencies?
Trying out different products or services listed on the application.

Performing Micro Tasks such as Machine Learning, QA Testing, P2P Freelancing tasks.
Over 1 Million users have downloaded this application with a good set of positive reviews on it. This token is supported across 187+ countries where there are around 250,000+ monthly users.
How Does Storm Play work?
In Storm Play, users just need to complete a few tasks which are posted and start earning STORM Tokens.
In Storm Shop, traders can shop a few products or services through the marketplace with bonus tokens.
In Storm Gigs, users need to complete tasks which include Machine Learning, QA Testing, P2P Freelancing tasks, etc.
To Close:
Becoming a Crypto Millionaire is going to be a hassle-free task by choosing any of the desired methods. By choosing the right one which can be completely suitable, you can earn Bitcoins and cryptocurrencies for the year 2021.
If you have any queries, you can get in touch with us via the chat window at the bottom of the page and we are available to answer instantly!