What is

White Label Foundation Clone Script?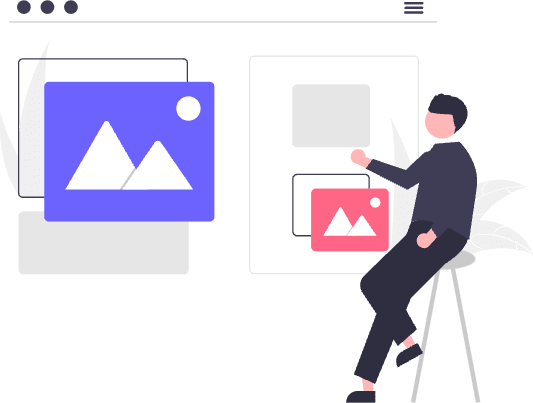 The greatest thing about creating blockchain-enabled marketplace for auctioning is that you can convert digital, and even real-world assets into non-fungible tokens. Then you can trade these tokens to purchase anything you want. This means any property can be converted into non-fungible tokens and added to crypto wallets. These conversion capabilities are built into the Foundation clone script.
Our clone script is multi-tested. It is ready to be used. When you purchase it, you get the complete source code to launch your own NFT marketplace like the original Foundation script. With your own dedicated NFT marketplace you can create and sell your NFTs for artworks. You can add and remove functions according to your individual business needs. Every possible digital artwork can be converted into non-fungible tokens.
Why should you start a

NFT Marketplace using ready to launch Foundation clone script?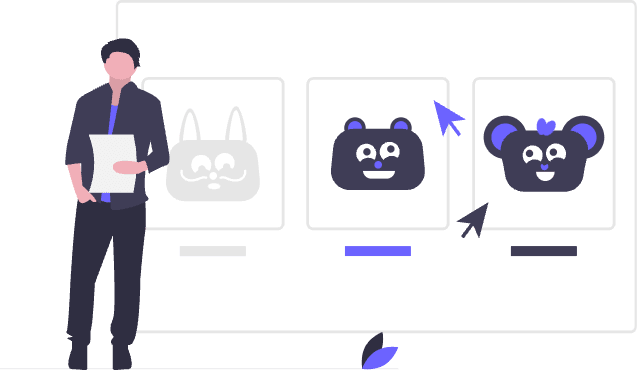 Organize instant auctions.
Digital artists can organize their own options.
Digital arts can be immediately converted into non-fungible tokens.
NFTs are directly added to crypto wallets.
The Foundation clone script supports multiple cryptocurrencies.
Auctioning and bidding can be controlled by the admin.
Full token ownership for creators as well as buyers and sellers.
Encryption of digital assets.
A completely decentralized and secure platform as an inherent Foundation clone script feature.
Advanced asset categorization.
Real-time performance tracking.
Top Features

of Our Foundation Clone Script
Different Asset Categories
Every user has their own likes and dislikes. To meet their expectations, our foundation clone script comes with the advanced asset categorizing features where users can choose their desired asset for trading.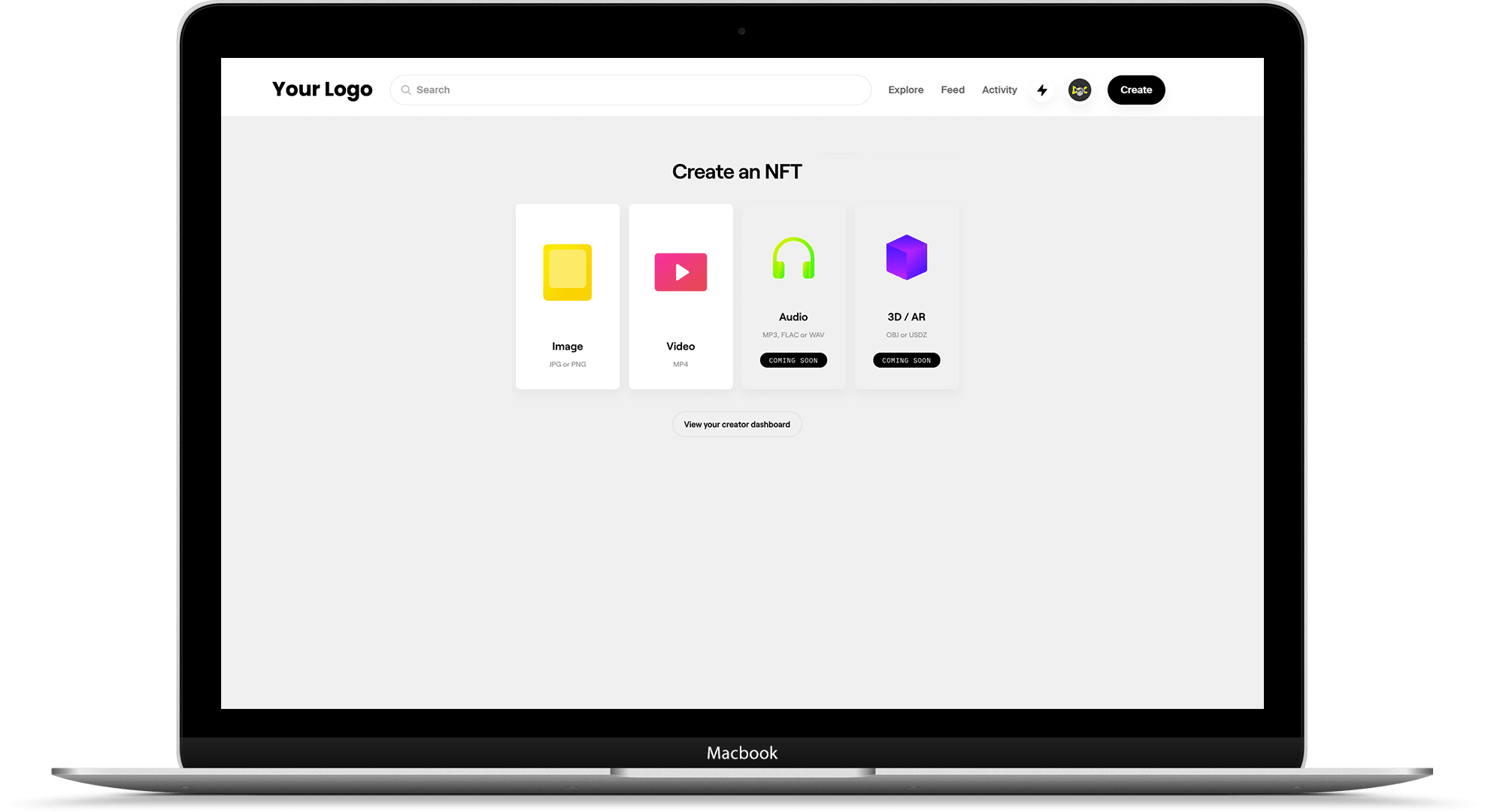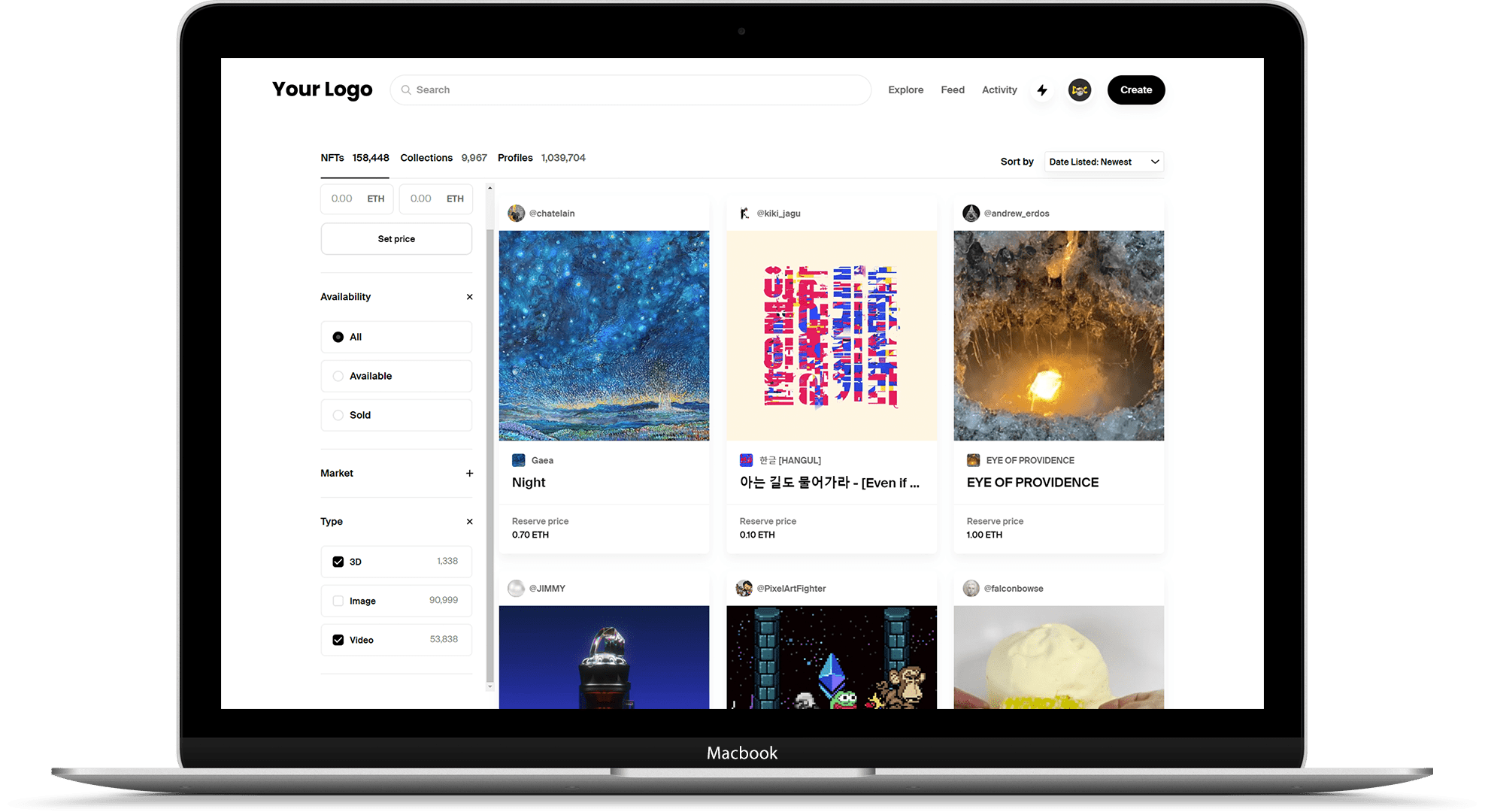 NFT Marketplace
Our Foundation clone script is an Ethereum based platform that enables users to mint, bid and buy the ownership rights to digital works of art via Non- Fungible Tokens (NFTs).
Performance Monitoring
Using our Foundation clone script the site owner/admin can be able to track and monitor the user performances from step one.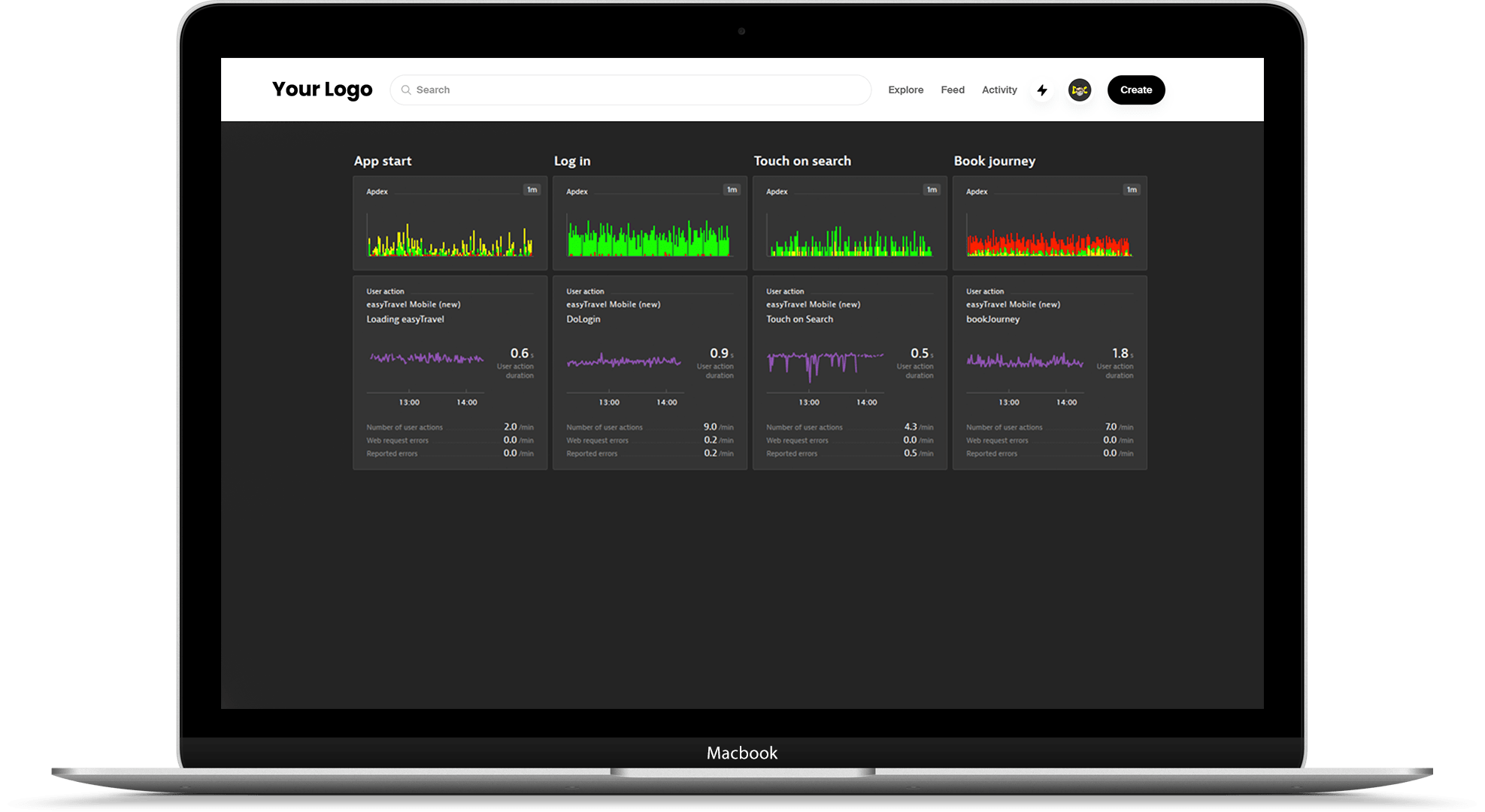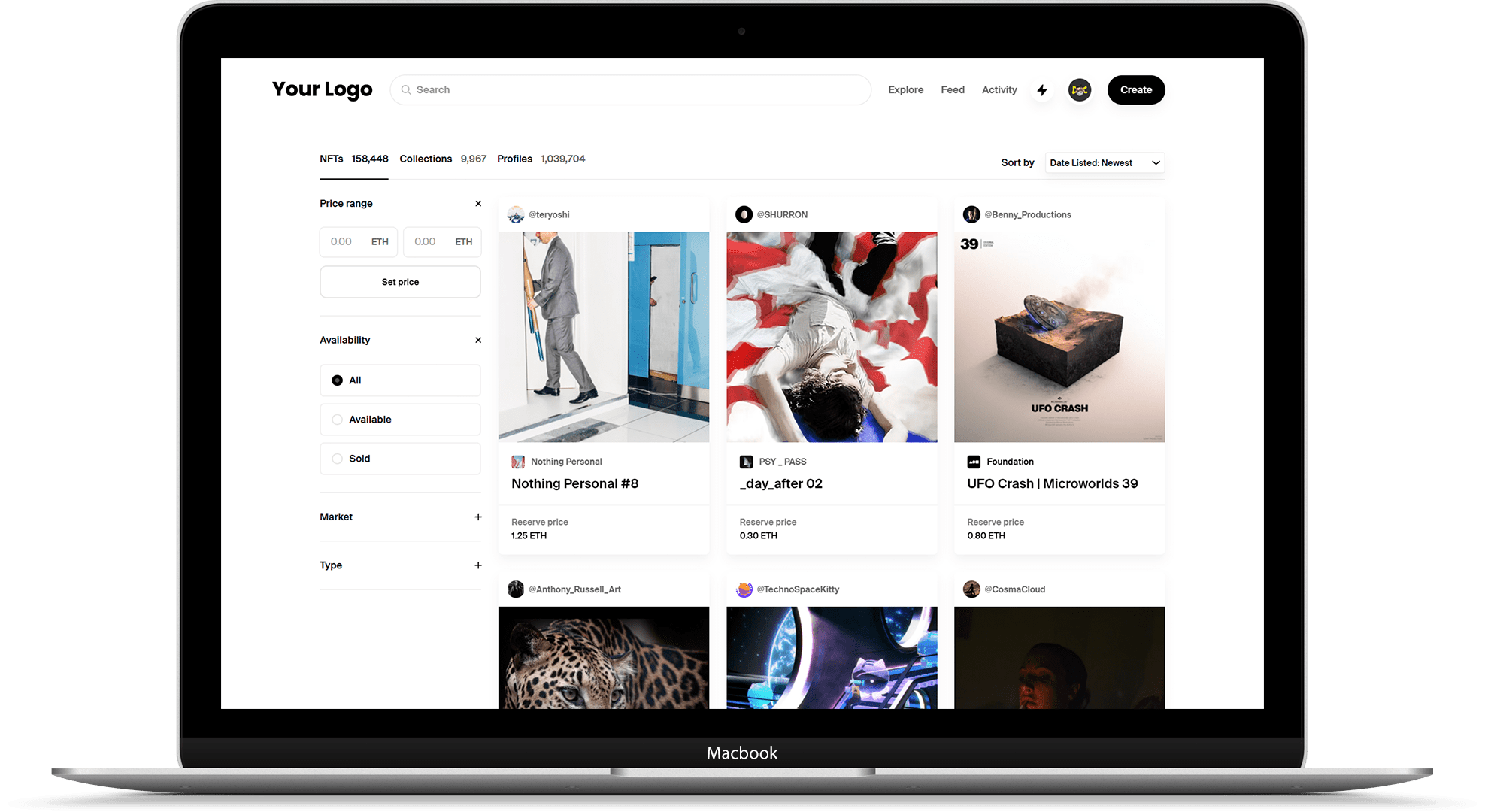 Limitless Asset Listing
Creators can list their assets in a simple way. Most importantly, our Foundation clone script provides the facility for countless listings!
Analytics Statistics
Users can be able to stay updated with their trade statistics and also analyze them to perform better in the future using our Foundation clone script.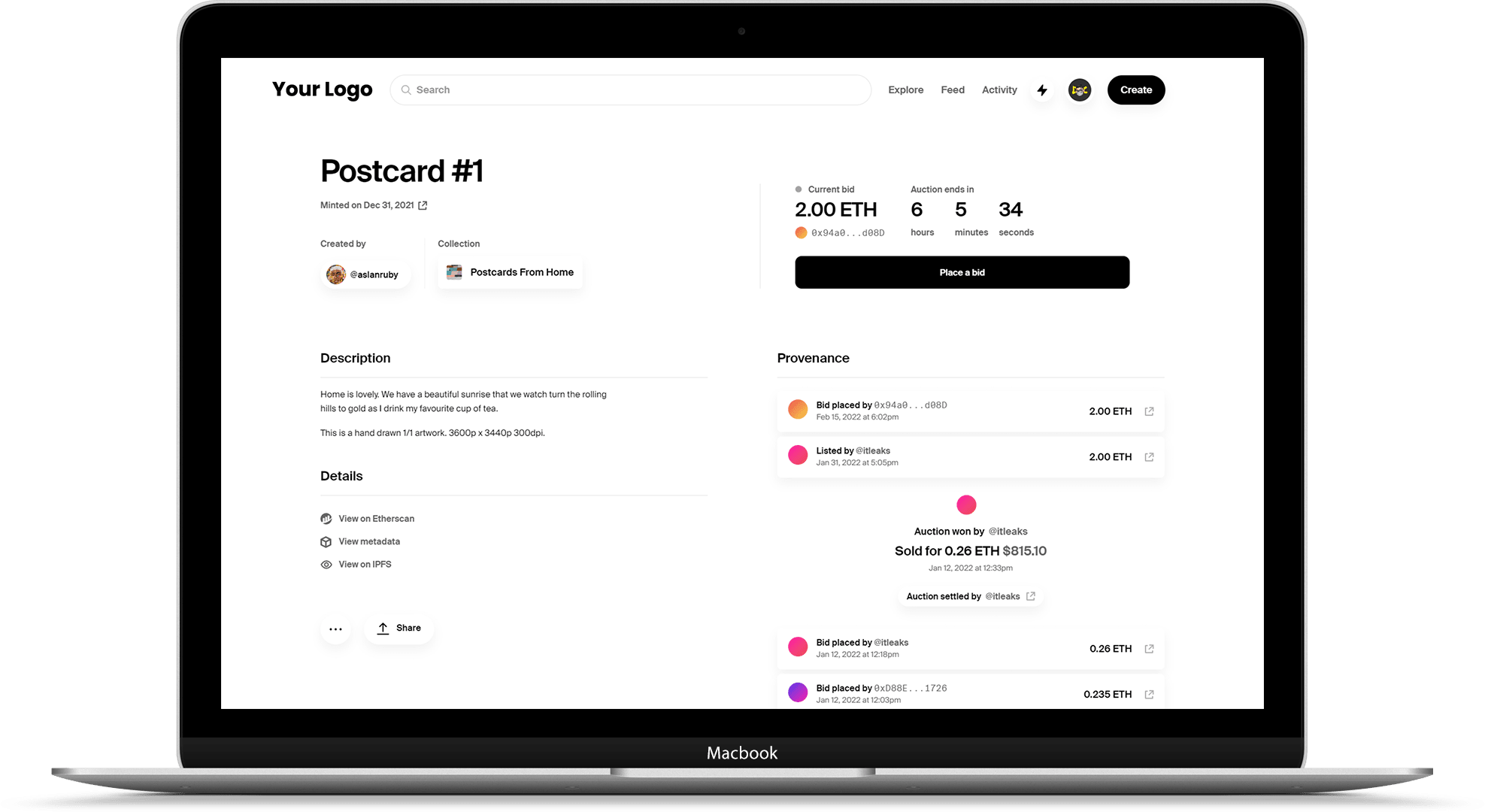 How our

Foundation Clone Script work?
Quick View

of Our Foundation Clone Script
Core Features

of Our Foundation Clone Script
Decentralized Architecture
Various Digital Collectibles
Time Constrained Trade
Intuitive Admin Panel
Bid and Buy
Highly Secured
Auction Process
Alternative Blockchain Network
Crypto Wallets
Trending Collectibles
Decentralized Architecture
Elimination of the traditional trade system like register, login & document verification makes our Foundation clone script to stay anonymous and thus save your time by just connecting the wallets and start minting the NFTs.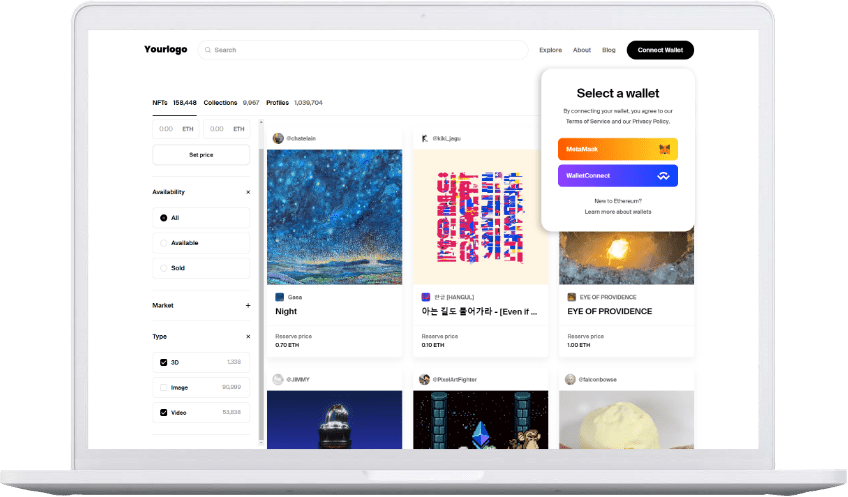 Various Digital Collectibles
Not just the artworks & gaming industry, our Foundation clone script also supports housing & real estate, energy industry, healthcare, fashion, insurance, sports, etc..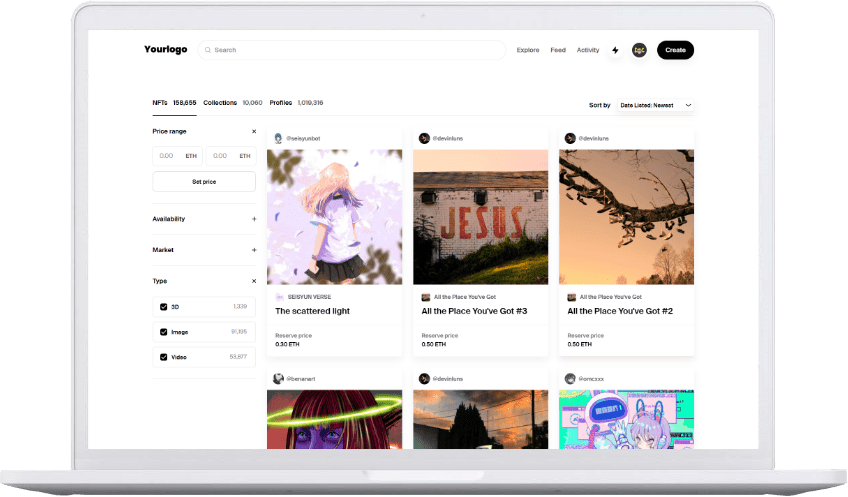 Time Constrained Trade
In our Foundation clone script, users are able to set a specific time in which their auctions should stay active for the other users. By using this feature, the users can trade any time on their availability.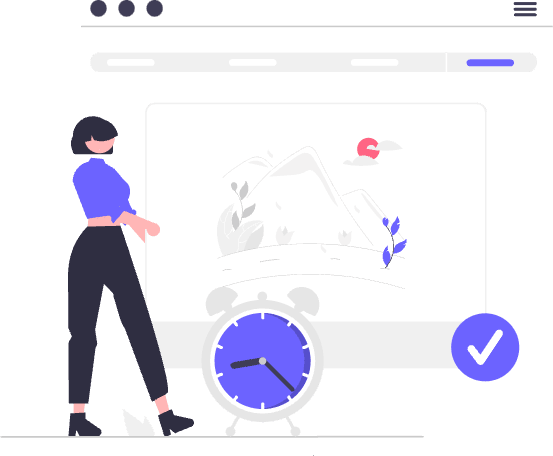 Intuitive Admin Panel
Our Foundation clone script has a user-friendly admin dashboard where you can manage all the user side functions, commissions, CMS and other features of your marketplace website.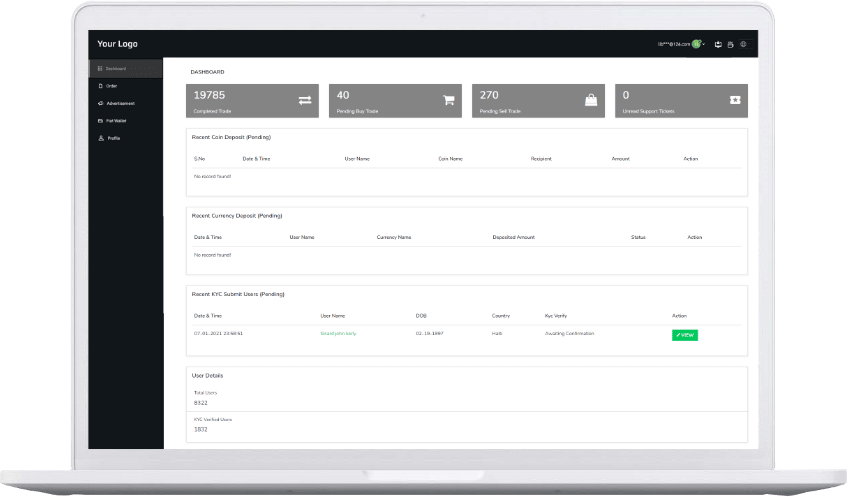 Bid and Buy
Our Foundation clone script is a ready to launch smart contract audited NFT marketplace software that executes effective buying, selling, and auctioning of digital Collectibles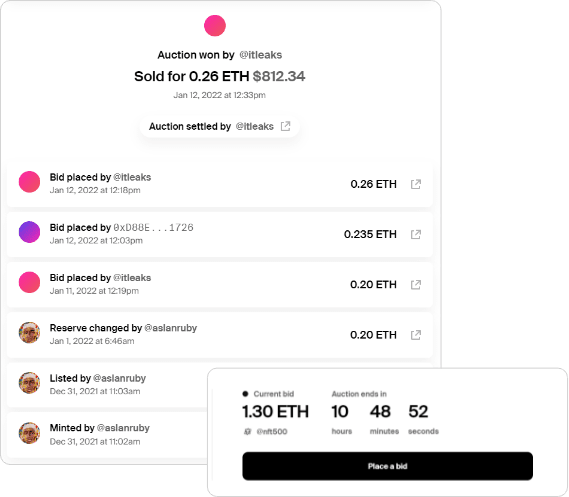 Highly Secured
Security is a major concern when it comes to financial handling platforms especially for digital funds. To ensure this, our Foundation clone script comes with high end security features configured.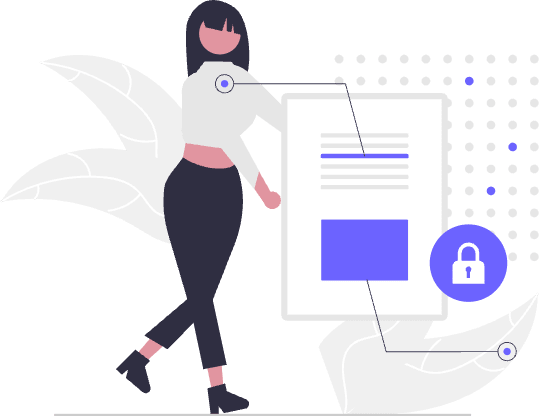 Auction Process
Buyers can place bids on how much they are willing to pay for the NFT as long as they are above the minimum price. Then the NFT is sold to the highest bidder at the end of the time period in the several auctions posted by the creators.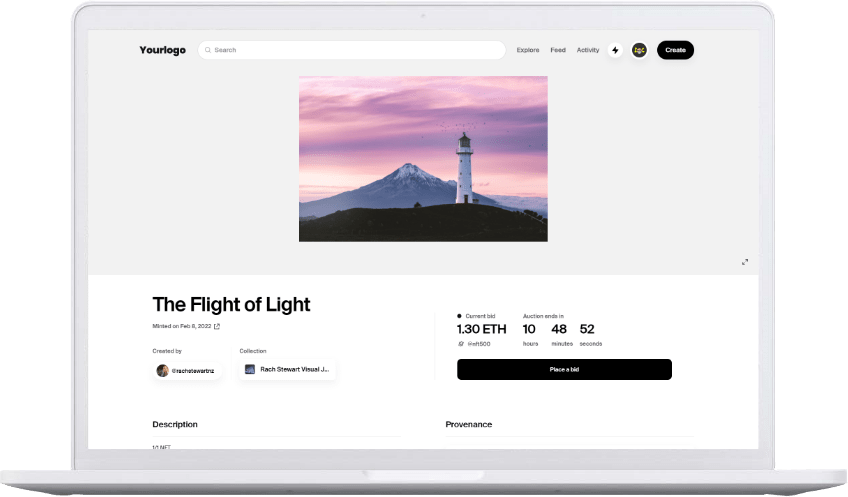 Alternative Blockchain Network
Though Foundation is entirely based on the Ethereum network, our clone script is capable of supporting dynamic networks like tron, polygon, polkadot etc..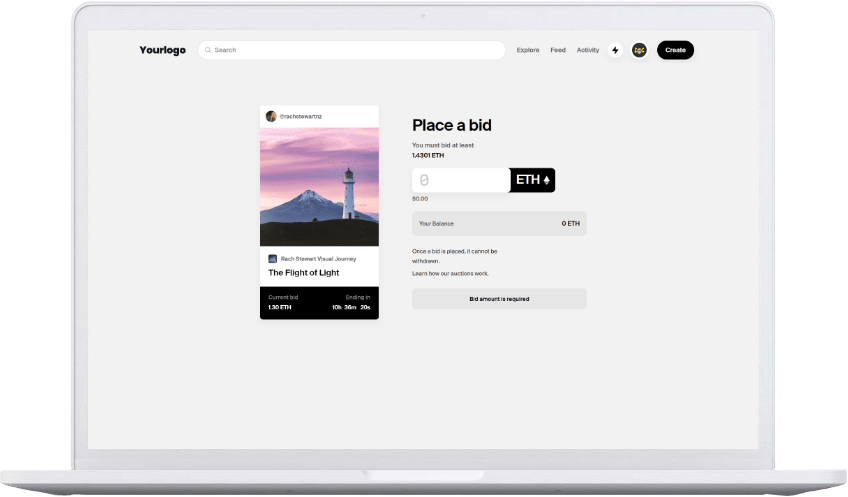 Crypto Wallets
Our Foundation clone script comes with secured wallet connect options so users can choose their desired digital wallet to deposit the assets.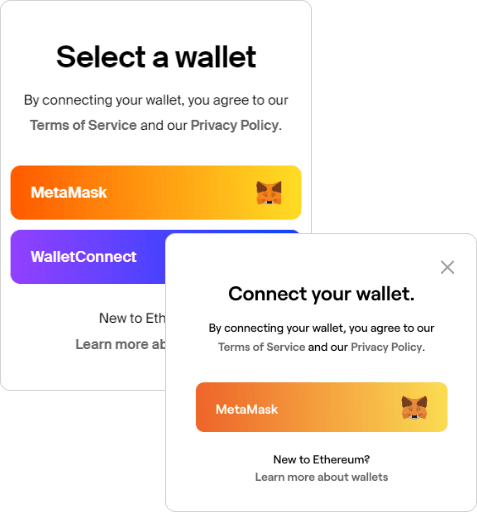 Trending Collectibles
Get updated and stay connected with the market by viewing the trending auctions. In the trending section users can see the current bid price, end date and more details.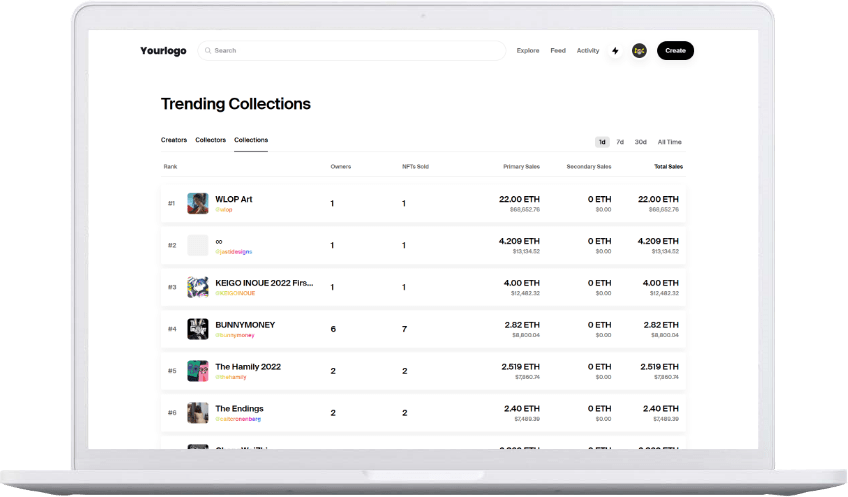 Security Features

of Our Foundation Clone Software
Being built on one of the most secure blockchain architectures, our foundation clone script delivers unmatched security for your platform.
Security features of native
Support for SSL protocols
Incoming and outgoing API security
Complete protection for Digital arts
Encryption and decryption of Digital arts
Secure crypto wallet integration
Add on Modules

of ourFoundation Clone Script Software
Referral Program
Multi-lingual Support
Day/Night Mode
Multiple Payment Options
Site API Documentation
Referral Program
Refer your friends or surroundings to collect free rewards. Using this feature, it's not only about getting rewards but also it promotes the site to grab more users.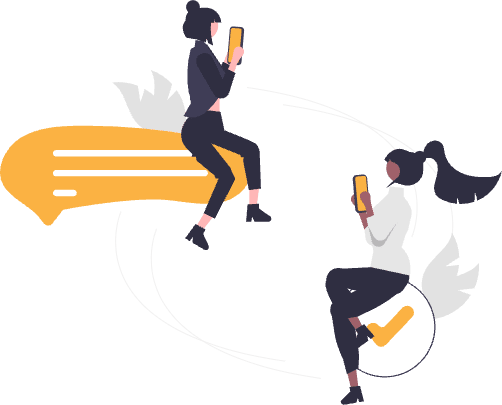 Multi-lingual Support
Attract global users by having multiple language options so that users can switch to their native language and understand the system better.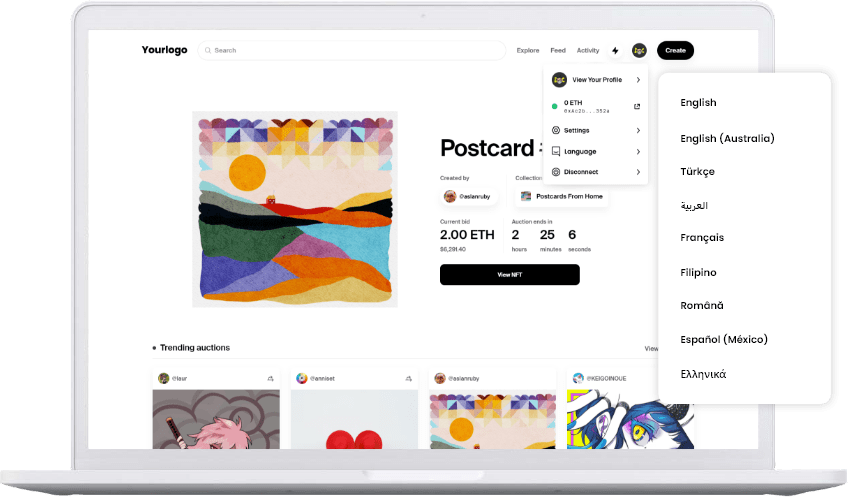 Day/Night Mode
One of the attractive features that makes the users more attentive is dark & light mode. Let the users access the system at their convenience by choosing in which mode they want to operate.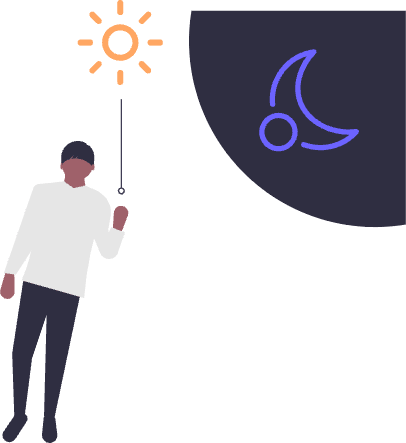 Multiple Payment Options
Users can not only bid or buy NFTs using crypto payments, but also they can do that using fiat payments that can be done through credit/debit cards, payment gateways, etc..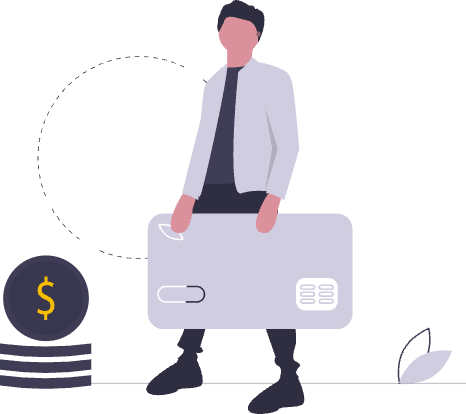 Site API Documentation
Using the rest API we provide , you can connect your NFT marketplace with other platforms and pull a set of datas through parameters that includes sales, bids, transfers and more.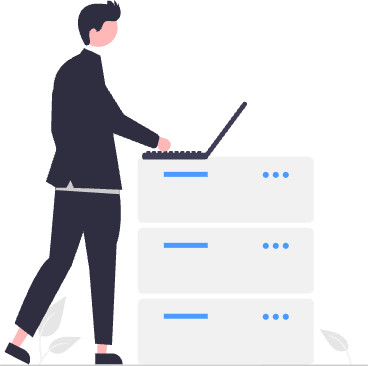 Our

Android & iOS App

For Foundation Clone App Development
Launch a user-friendly and eye-catching cryptocurrency trading mobile app like Foundation
Just like any other script that enables you to construct a platform, the Foundation clone script is a back-end script upon which you can deploy a complete interface. Theoretically you can run it as it is, but businesswise it isn't practical. You will use its various functions and libraries to build your NFT-based auctioning platform. Using the platform, digital artists will be able to sell their works after converting them into non-fungible tokens.
Just as a web interface, you can also use the Foundation clone script to build a mobile app. The mobile app works on the same principle, the script is installed on the server and the app makes API calls to the clone script to act as a mobile platform. Similar to the web platform, your app will be able to hold auctions for digital artists. Digital artists can mint their artworks to non-fungible tokens and then sell them to interested parties.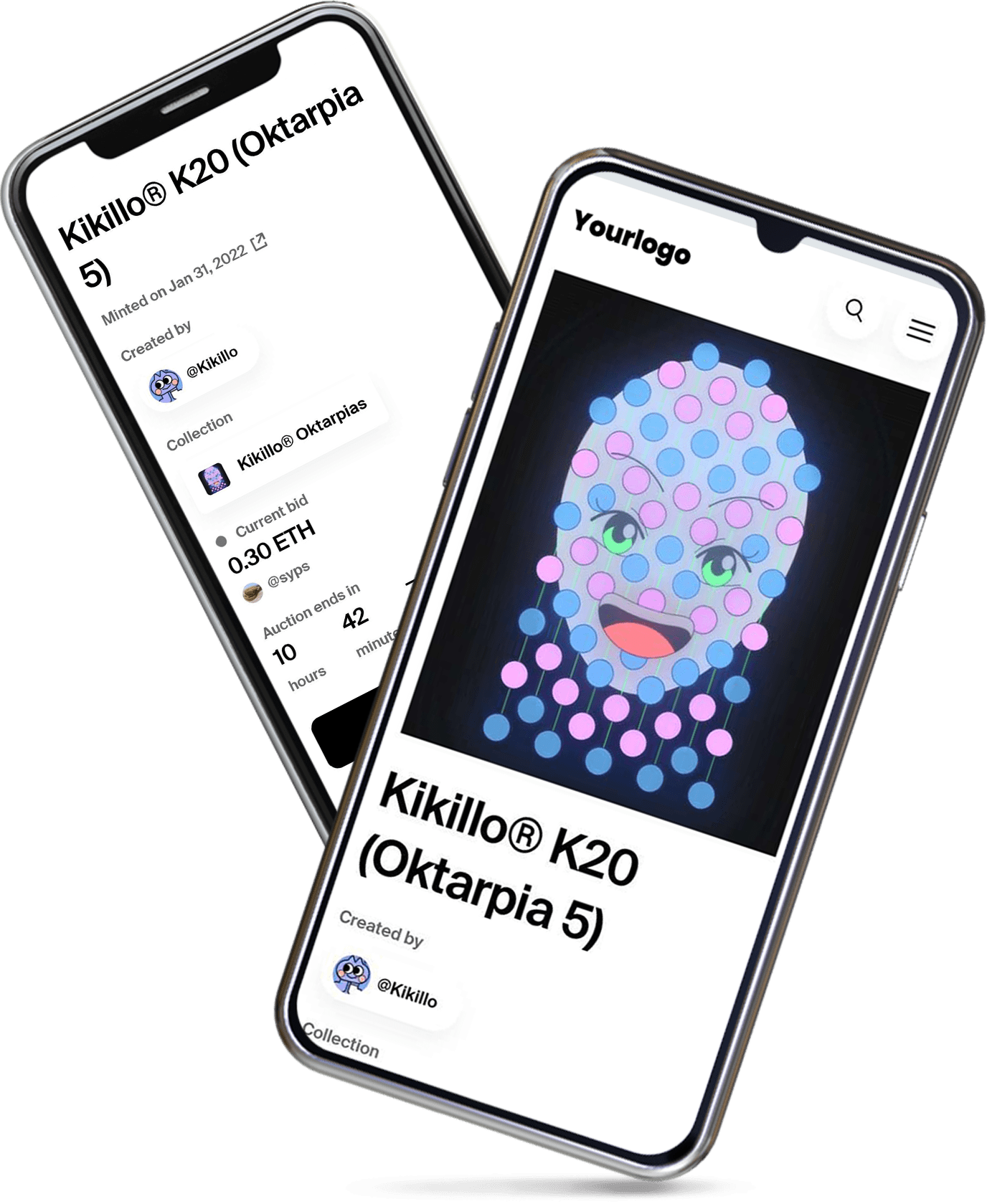 Platforms Developed

Android

ios
Why Choose

Coinsclone For Foundation Clone Script?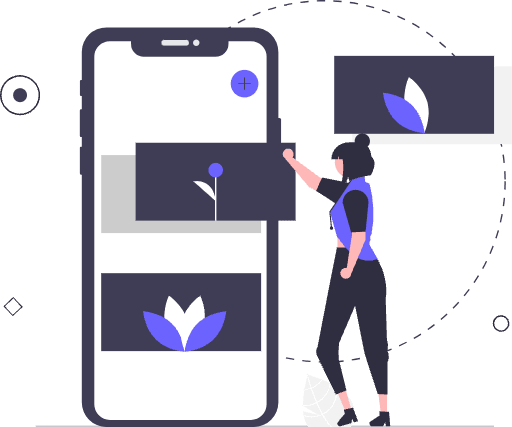 By 2020 the global NFT marketplace was USD 250 million. An increase of 300% has been noted in this market. You can leverage this boom by easily constructing your NFT platform to hold auctions for digital artists through our Foundation clone script. Our developers have programmed this script after observing the original Foundation script for more than a year and analyzing its pros and cons. Whatever problems exist in the original Foundation script, have been removed in our Foundation clone script.
The script is well documented. If you have even a nominal knowledge of blockchain programming, you will be able to make rudimentary changes into our Foundation clone script, either on your own, or with the help of your programmers. The great thing about purchasing the clone script from us is that we have a highly experienced team of blockchain developers who have installed and maintained multiple NFT Marketplace and platforms. This gives us a strong understanding of how this market works and what capabilities a typical script requires to perform well and make money for its users.
Development Approach

ofOur Foundation Clone Script
We at Coinsclone undergo the following procedures for Foundation clone script development.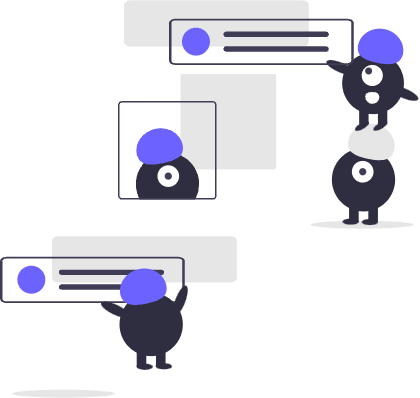 Requirement Gathering
This involves a deep analysis of your project – what you want to construct and other unique requirements. We will be able to tell you during the analysis phase how much it is going to cost you (aside from the script) and how long it is going to take to construct the NFT auctioning marketplace using the Foundation clone script.
Planning
Visual demo consists of wireframing and prototyping. This will give you a real sense of how your app is going to look and behave once it has been designed, developed and deployed on your server using the Foundation clone script as its backbone.
Designing
Based on the analysis and the approval of the prototype, we will design and develop your NFT platform using our Foundation clone script. This includes coding and UI/UX design as per your preferences and branding needs.
Development
After developing, designing and testing, we will deploy the platform on the web. In case you have an app, we will also deploy the foundation clone script powered mobile app on Apple and Google Play Stores.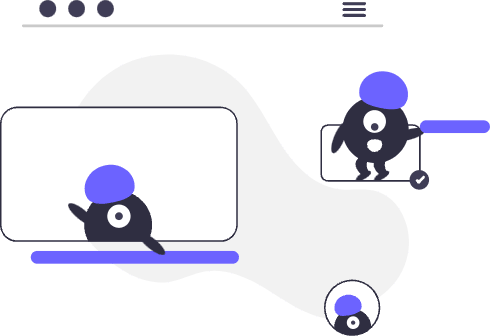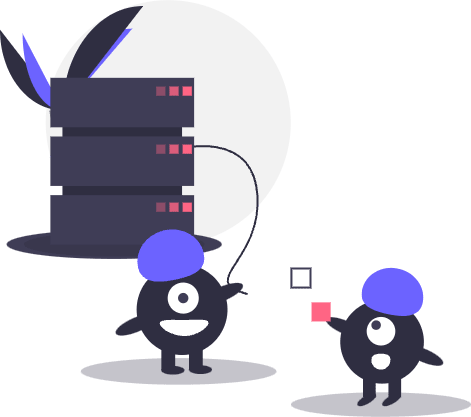 Testing
This is just to make sure that everything works the way it should and there are no kinks.
Deployment
After designing and developing, the platform will be subjected to rigorous testing and when all the kinks have been ironed out, we will deploy the platform on your web server, and it will be ready to use.
Our Customers

Love what we do

Customer feedback and reviews are our major concerns! Here we have shared a few feedbacks of our reputed clients.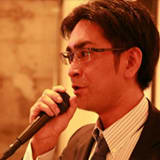 Project Name
MONTEX
The website developed by Coinsclone is user-friendly and the feedback from customers has been positive. Coinsclone met all needs, while their expertise, professionalism, and ability to deliver on promises earned them trust.
Technologies Used

inOur Foundation Clone Script
We use updated and cutting-edge technology tools for developing the foundation clone exchange website and mobile application which will be compatible with all major platforms like Android, IOS, and the web.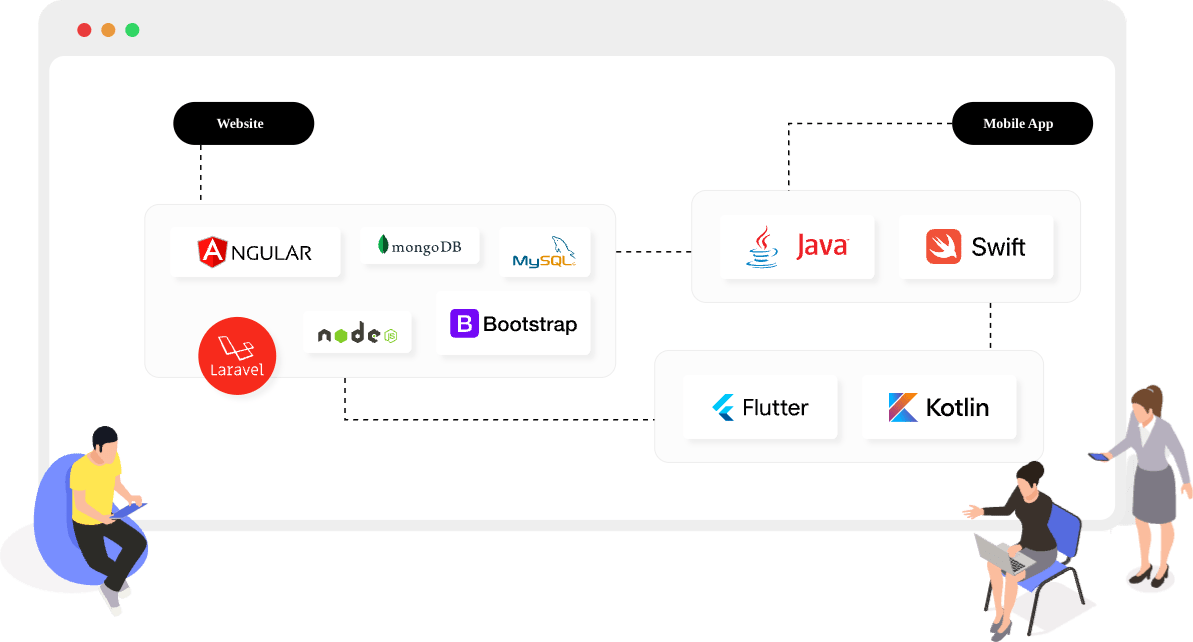 FAQ

Frequently Asked Questions
The auctioning platform that you can build using the Foundation clone script is also called an NFT marketplace. To be able to deal with cryptocurrencies and digital assets, first these digital assets must be converted into non-fungible tokens. Then these tokens are bought and sold. With the help of the clone script, you will be able to build such a platform.
Whenever transactions happen using your platform, a small portion of the transaction will be deposited into your crypto wallet. The more transactions take place, the more money you make. Hence, it is important that once you have built your platform using the Foundation clone script, you encourage the digital art creators and the users to carry out as many transactions as possible.
The one factor that makes it better than the original script is that it's quite economical compared to the original script. If you go for the original script, it's quite expensive. The Foundation clone script is also better in terms of getting support from our development team. We can provide you full support from the initial analysis to the final deployment of NFT marketplace. Additionally, you will be surprised to know that the cloned script has more capabilities than the original script.
First of all, our cloned script is much cheaper compared to the original script. But that's not the only reason why you should go for the Foundation clone script. You can instantly launch your marketplace. You get a higher ROI. Digital artworks can be easily minted into non-fungible tokens. You can run loyalty programs. Options can be organized, and bidding can be done in real time. There is a complete section to showcase the artworks you are presenting and the artworks you have purchased. It is a full-fledged auctioning platform at a fraction of the cost that you would normally incur to build such an entity.
You will either need to build the auctioning marketplace by yourself or you will need to work with programmers who are proficient with building blockchain applications. In case you're looking for experienced programmers, you can contact us for more information.
Get an

Instant Free Demo!
Fill your valid information to get started with our software. Live Demo, Instant Launch, and Free consultation to launch your foundation clone script
Fill the following form or just
say hello@coinsclone.com