What is

DeFi Crowdfunding Platform Development?
It is one of the easiest ways to raise equity for new startups. Innovative entrepreneurs can use your DeFiplatform to crowd fund their upcoming projects. For that matter you can raise funds for your own projects. They can raise funds with great speed.
Since it is peer-to-peer funding, it is transparent, direct, and doesn't require all the stakeholders to go through third-party institutions. Funds can be directly exchanged between investors and innovators through your DeFi Crowdfunding platform.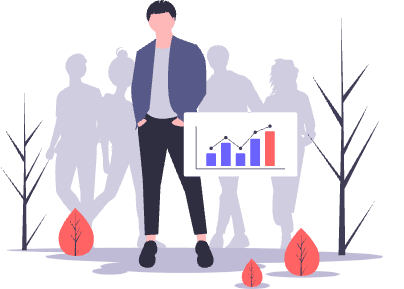 Why should you start

DeFi Crowdfunding Platform Development?

Starting an DeFi Crowdfunding Platform Development Service business in the crypto ecosystem will make you rich and earn an ample amount of profits in a short period. Here we share a few notable reasons to develop an DeFi Crowdfunding Platform Development.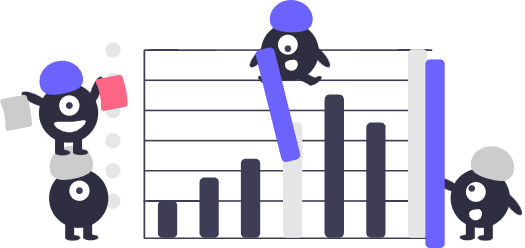 Decentralized finance crowdfunding platforms have taken the crypto-market by storm.
They are attracting large audience around the world. They are also attracting big money.
They allow people to transfer liquidity to each other without the involvement of the traditional financial systems.
There are multiple reasons why you should develop a DeFi Crowdfunding platform for yourself or for your business.
There is a great upsurge in the demand for such crowdfunding platforms.
You can generate unlimited residual income. The platform can be a breeding ground for unbridled innovation.
The best, they can be easily deployed.
Top Features

Of our DeFi Crowdfunding Platform Development
Reward-Based Crowdfunding
This crowdfunding model works by rewarding investors for contributing to the growth of the business. The company may issue rewards in the form of services or utilities for the contributions of people.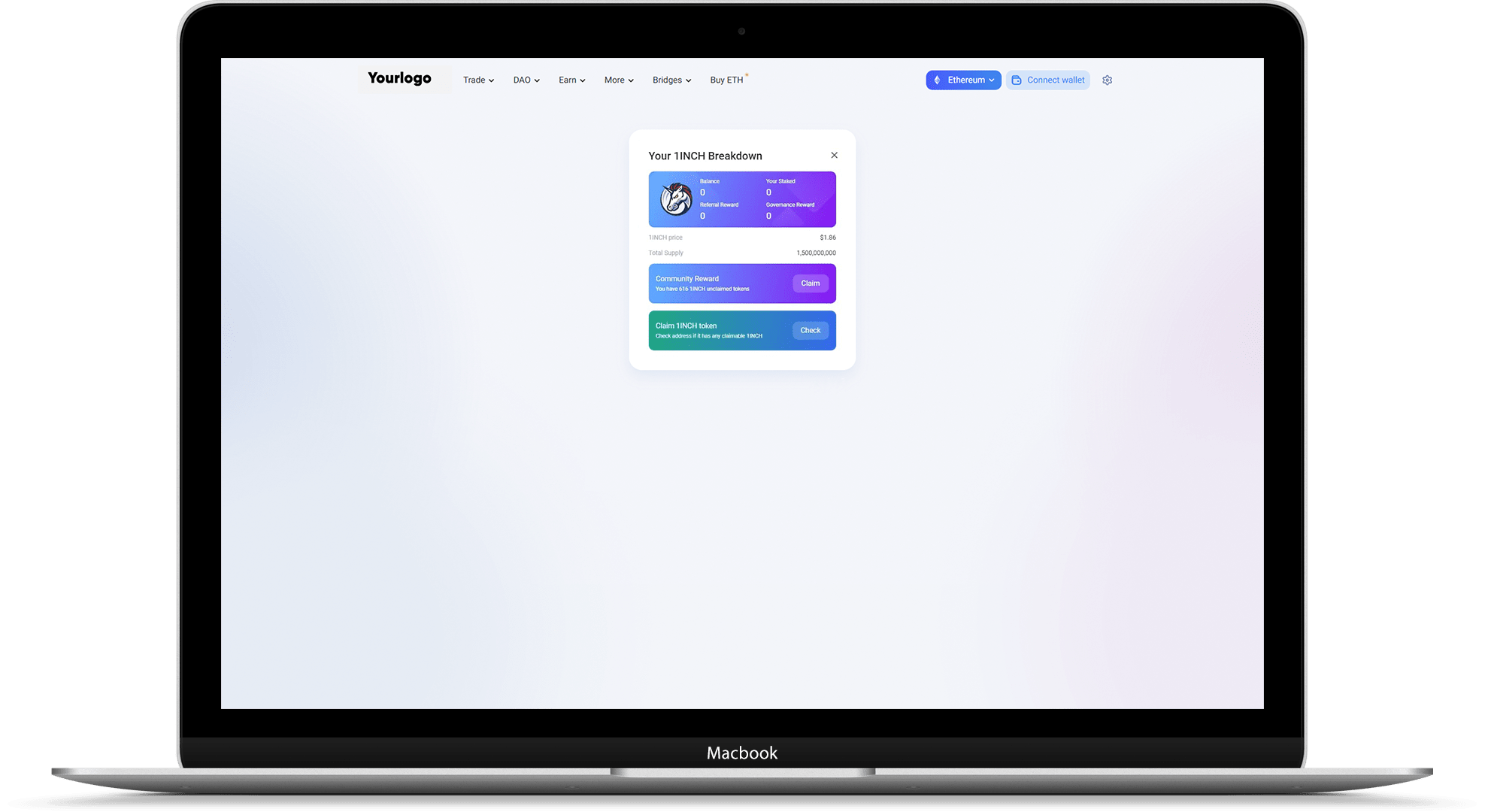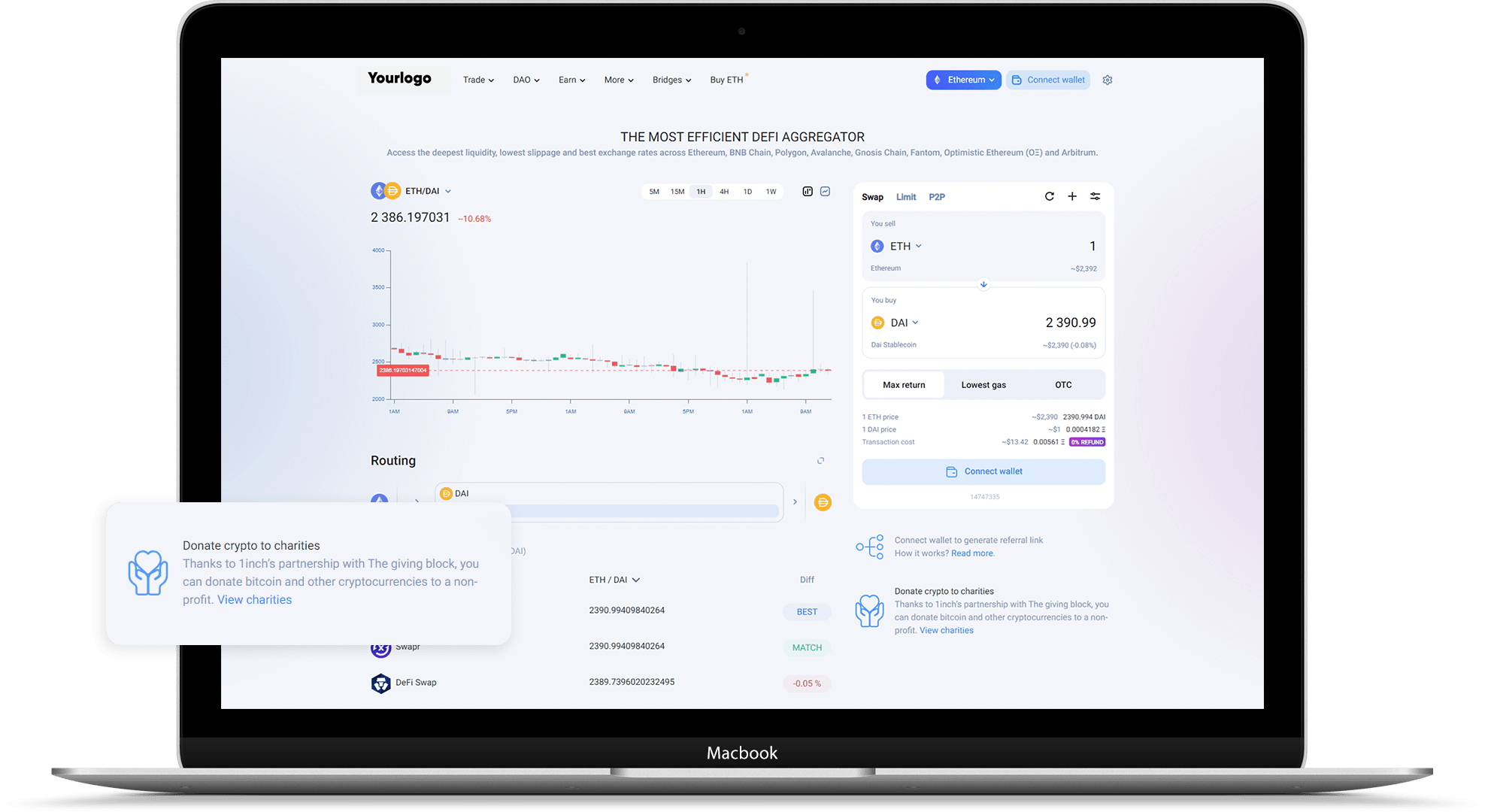 Donation-Based Crowdfunding
Donation-based crowdfunding is the most preferred mode of fundraising. A company initiates the campaign and spreads awareness about their business idea using social media and other forms of marketing.
Peer-to-Peer to Crowdfunding
Peer-to-peer crowdfunding model is an efficient fundraising model that matches the pair of investors online with great investment opportunities. As a result, lenders can earn higher returns compared to savings and investments.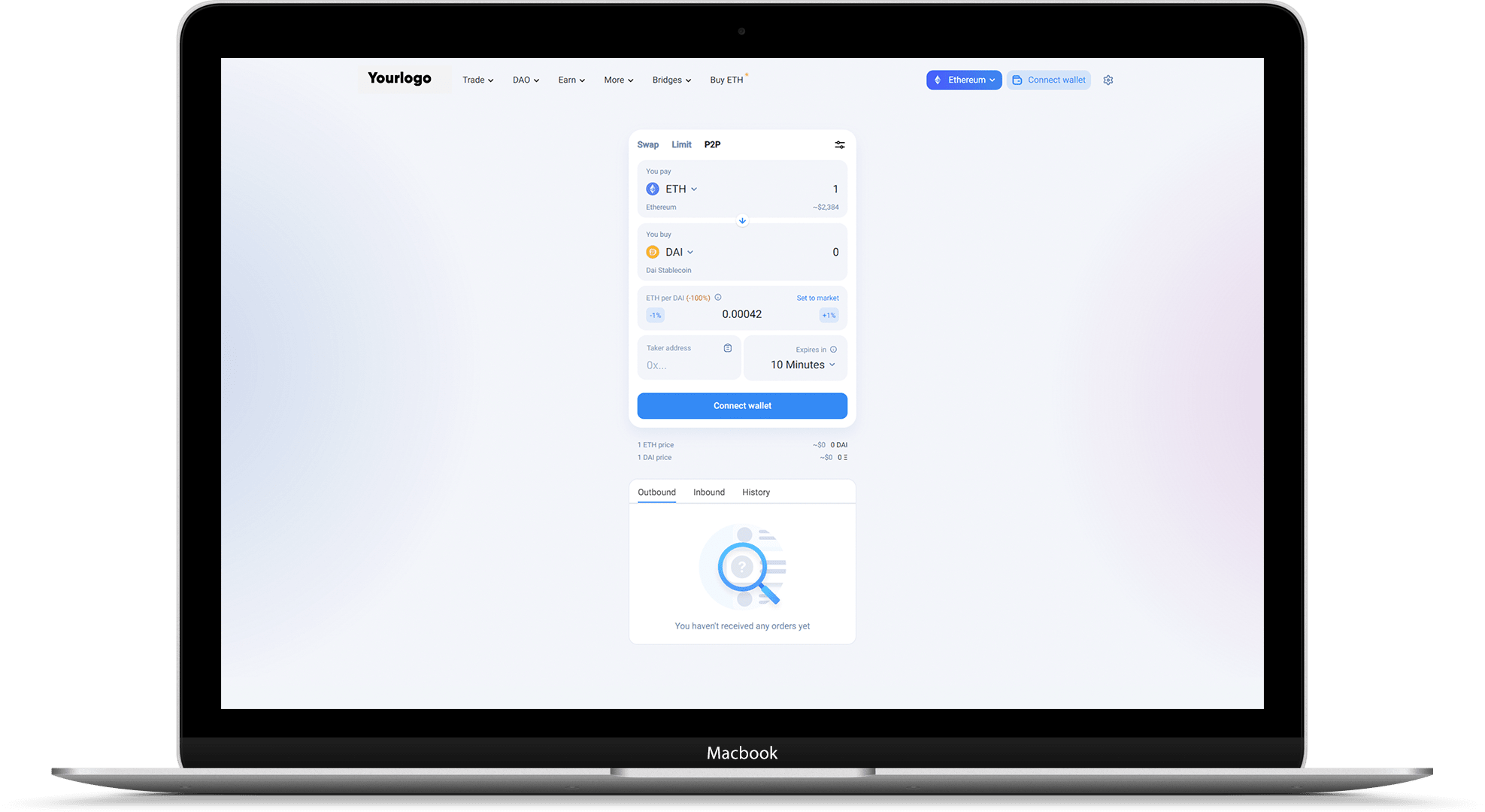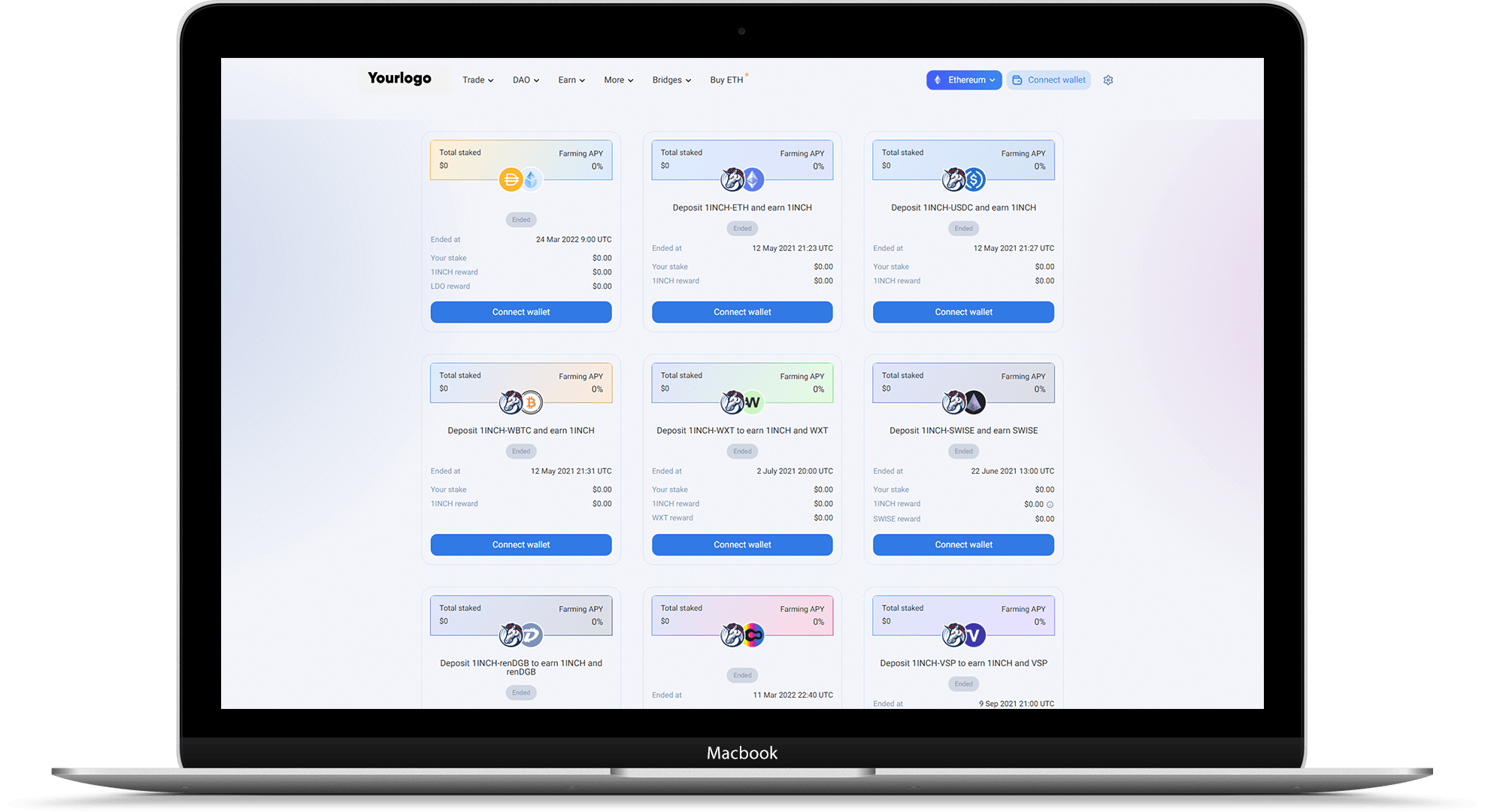 Hybrid crowdfunding
Hybrid crowdfunding is the most effective mode of fundraising. our company supports multiple blockchain and spreads awareness about their funding idea using social media and other forms of marketing.
Equity-Based Crowdfunding
In this type of crowdfunding method, the investors get the shares of the company upon investing an amount in the program. The more the investment amount the higher the proportion of the share awarded to the investors. The shares are equivalent to the stakes bought.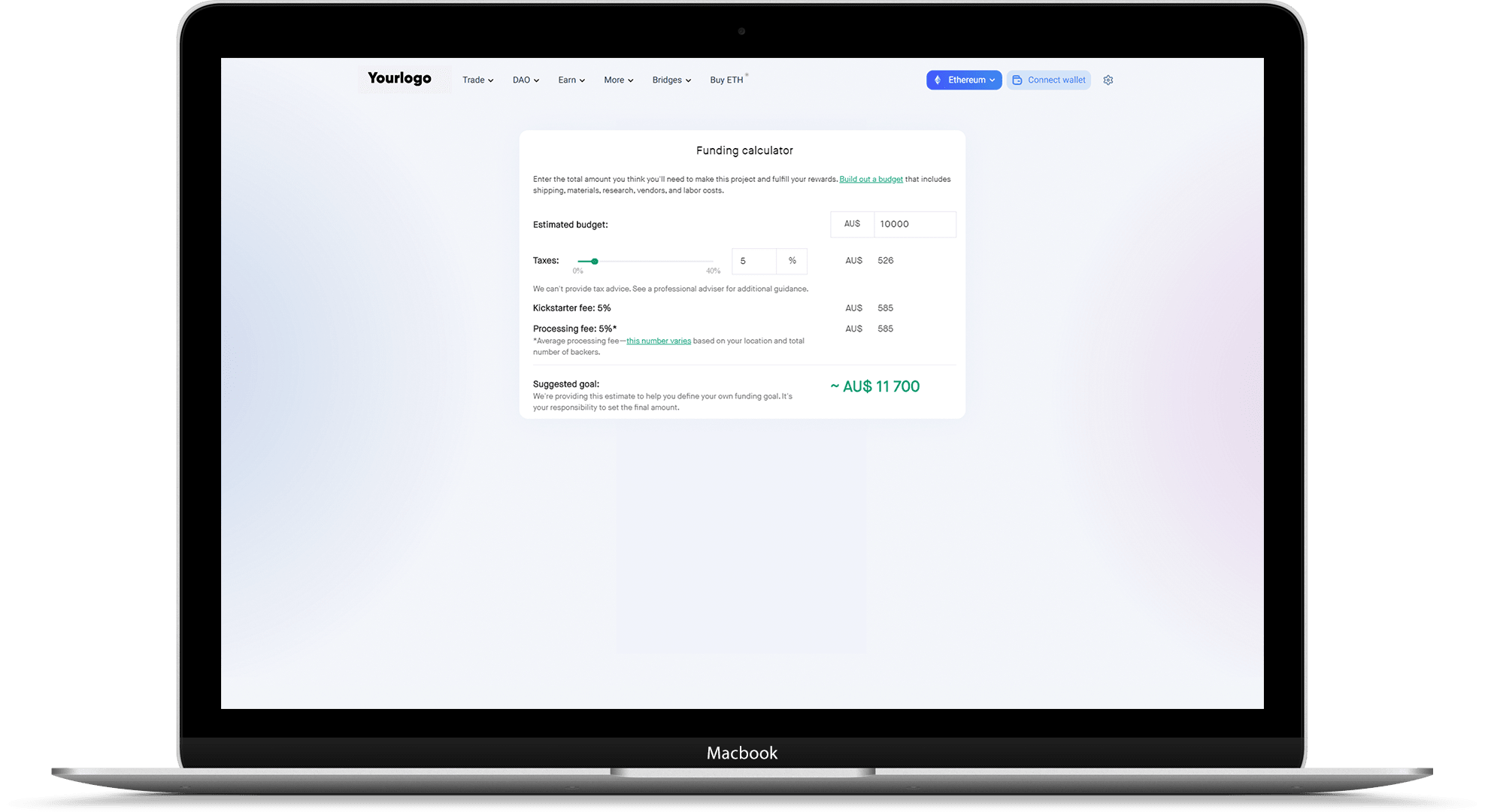 How Does our

DeFi Crowdfunding Platform Development Work?
Core Features

of ourDeFi Crowdfunding Platform Development
Financial Support
Hedge risks
Proof of concept
Interoperability
Eliminates Risks
Hybrid Platform Development
Cross Chain Connectivity
Promoting Tool
Integration ICO
Personalization
Financial Support
DEFI Crowdfunding is a great way to fund a venture, and it can be done without giving up equity or accumulating debt. Crowdfunding platforms allow entrepreneurs to raise funds in exchange for their products & service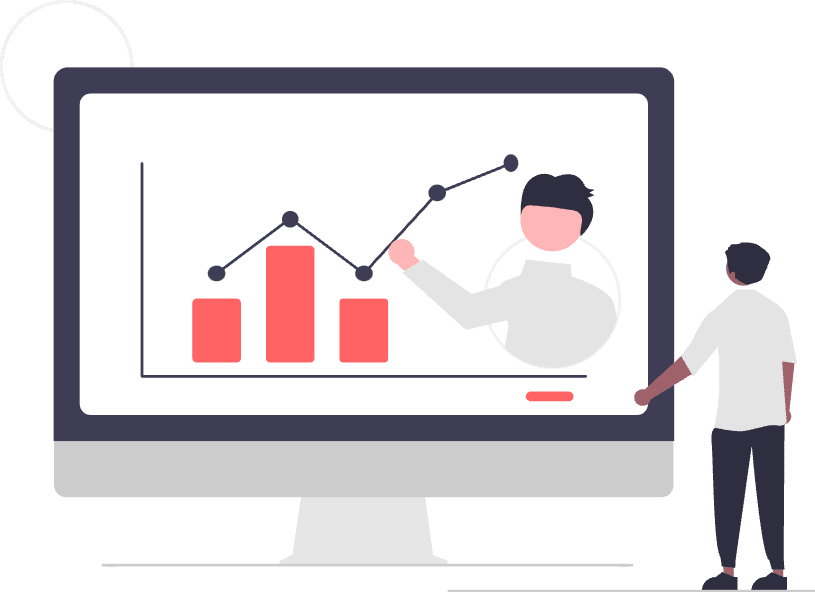 Hedge risks
Crowdfunding supports the challenging journey of finding sufficient funding. Gaining sufficient funds from the community to start your company is less risky than getting into debt. The interested investors will pay to develop your company as a share of their investment.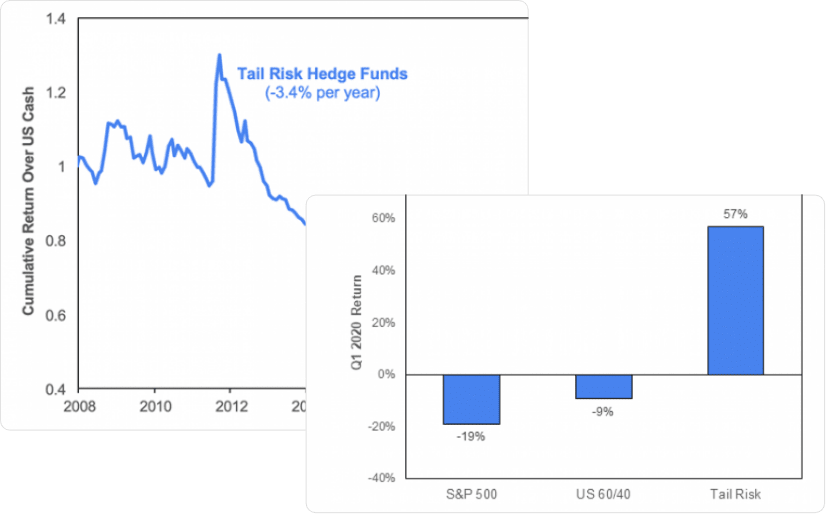 Proof of concept
Proof of concept and your successful crowdfunding campaigns show a good way to gain some respect and credibility. This shows trust and integrity towards a venture.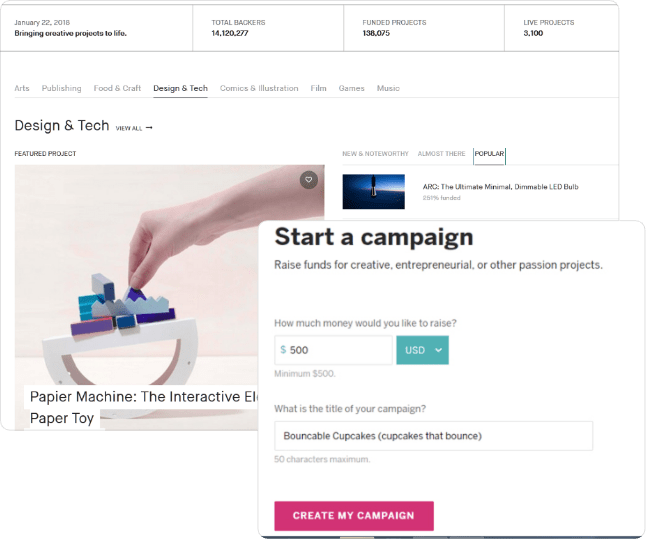 Interoperability
Our platform is built to support enhanced run by integrating multiple decentralized financial applications into a single module to help users have a convenient trade.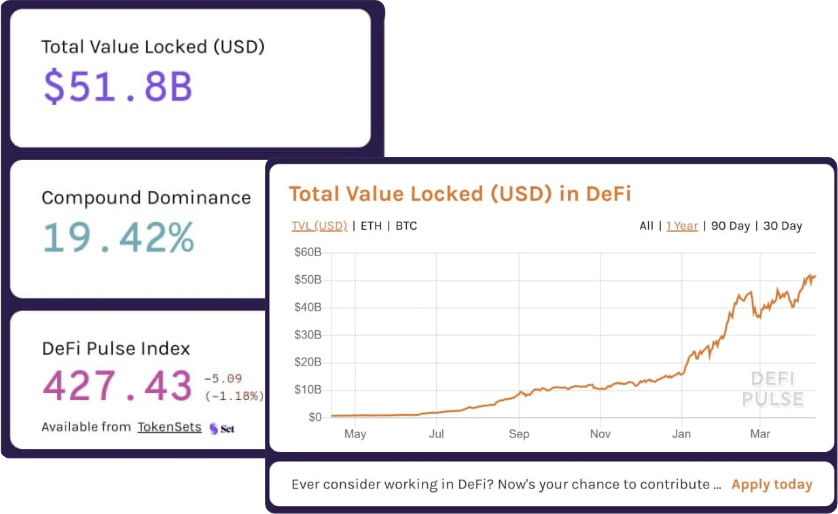 Eliminates Risks
Crowdfunding makes the fundraising process easy. Of course, raising money from the public is much safer than taking a loan and taking on debt. Those who invest in project development are prepared to pay their share.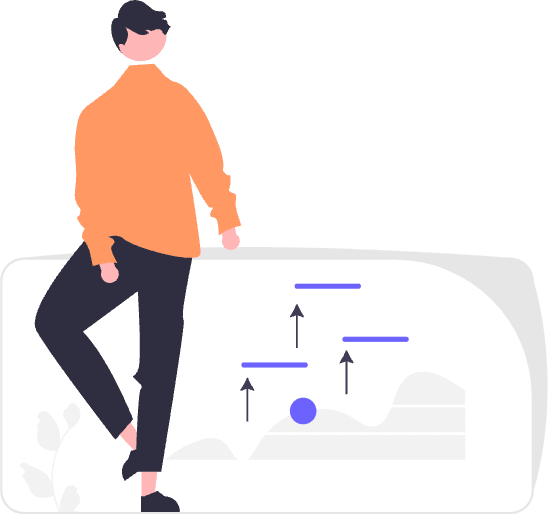 Hybrid Platform Development
Developing a platform that can respond to the convergence of advanced technologies by utilizing various types of blockchain networks for better reach to a wider audience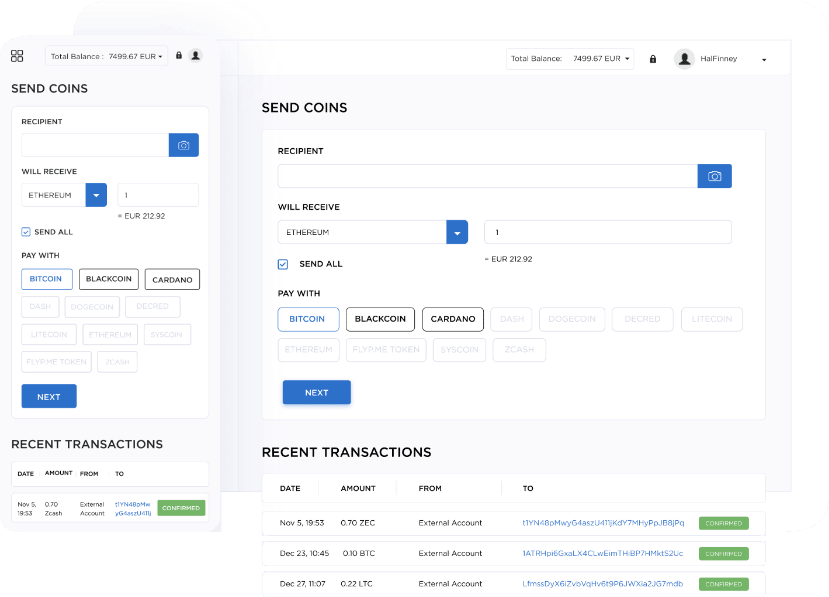 Cross Chain Connectivity
The platform developed by our professional team has cross-chain compatibility to provide limitless transactions among different blockchain networks.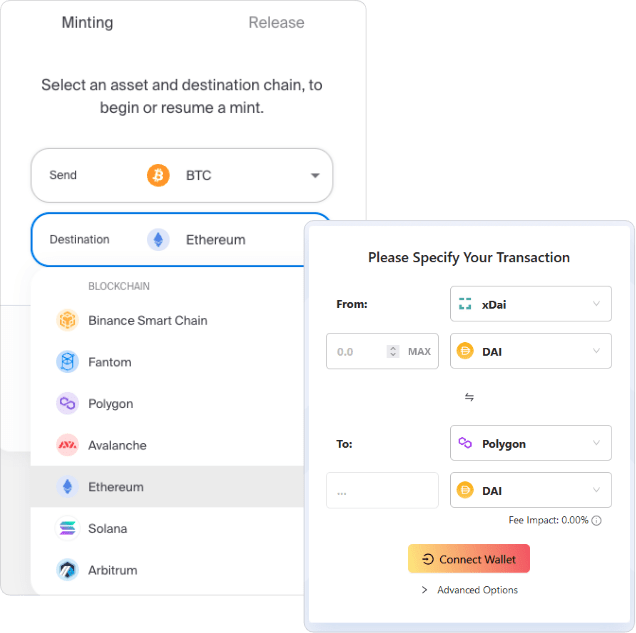 Promoting Tool
A good crowdfunding campaign is an associate degree economical thanks to reaching various channels. This allows ventures to receive thousands of organic visits from distinctive users and sovereign investors.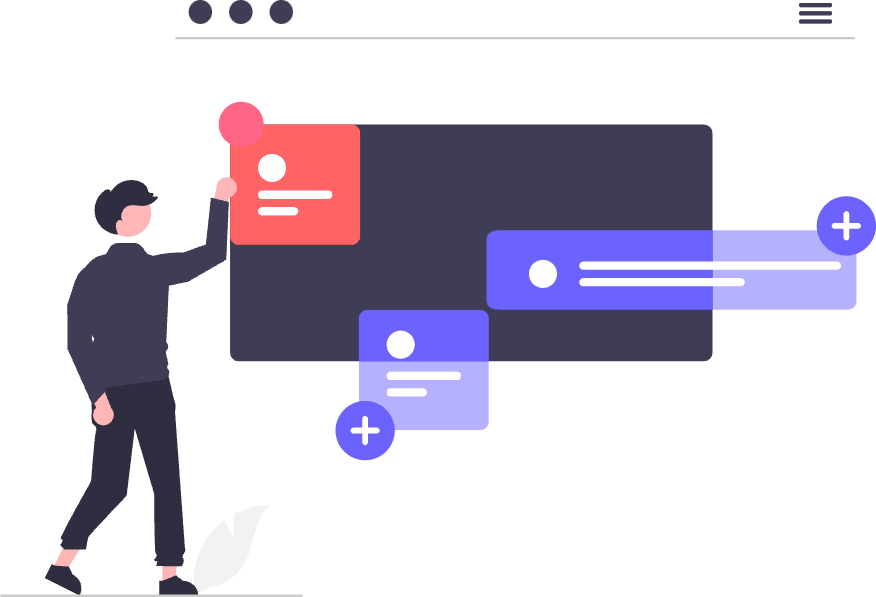 Integration ICO
Integrating ICO into your crowdfunding platform development services helps you achieve your financial goals. It provides financial stability by helping startups and businesses start their own businesses and raise funds.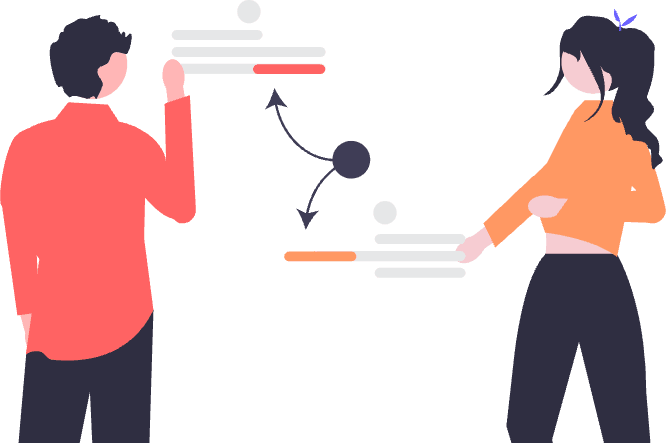 Personalization
The platform can be customized based on the theme of crowd funding.to attract the targeted audience for quick fundraising.it will be provided with a user-friendly UI/UX.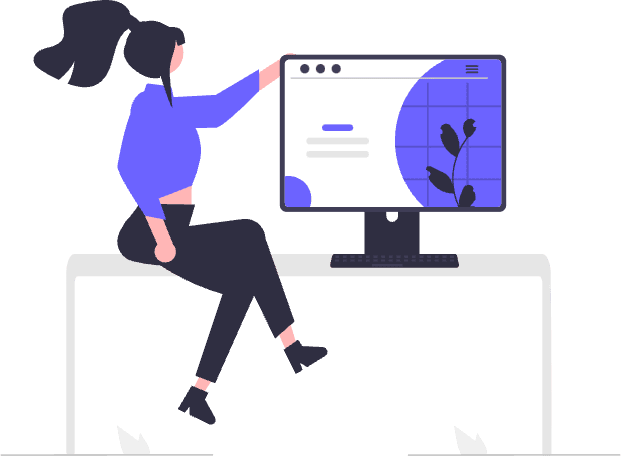 Security Features

of ourDeFi Crowdfunding Platform Development
Coinsclone always gives priority to security features. We incorporate robust security features to deliver a highly secure DeFi Crowdfunding Platform Development platform.
Device level native security
Additional modules for security features
Smart contacts using Ethereum and Bitcoin technologies
Irreversible tokenization
Use Case

of ourDeFi Crowdfunding Platform Development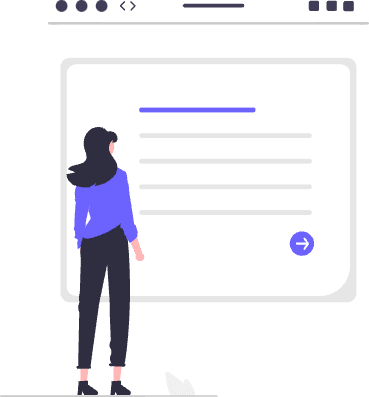 Investments in assets - DeFi Crowdfunding platforms can be used to raise funds to make investments in high-value assets.
Analytical technologies - Many users are interested in investing in analytical technologies for online marketing, digital marketing and other such business promotional needs.
Tokenized investments - People want to convert their real-world assets into tokens and then use these tokens to invest through DeFi Crowdfunding platforms.
Payment solutions - DeFi Crowdfunding platforms can be used as payment alternatives.
Sweat equity - Through the DeFi Crowdfunding platforms sweat equity can be raised as guarantee or insurance.
Infrastructure development - Many infrastructure development companies are using DeFi Crowdfunding platforms to raise funds for mega projects.
Why Choose

us forDeFi Crowdfunding Platform Development?
Our DeFi Crowdfunding Platform development service is the finest and top-notch service that you find in the crypto industry. We offer a single package in which you can find all that you need for developing an outstanding DeFi Crowdfunding Platform platform.

Unlimited potential
Our DeFi Crowdfunding platform development services can be expanded vertically and horizontally.

Complete ownership
We will build a custom crowdfunding platform for you that you will own 100%.

Hybrid solution
Our DeFi Crowdfunding platform will be able to accommodate multiple blockchain networks on multiple devices.

Cross train connectivity
Peer-to-peer crowdfunding exchanges will be facilitated through multiple blockchains.

Ongoing support
We are always ready to provide ongoing support for maintenance as well as your expansion plans.

Years of experience
Our blockchain development team has years of experience deploying cutting-edge DeFi platforms for our worldwide clients.
Our Customers

Love what we do

Customer feedback and reviews are our major concerns! Here we have shared a few feedbacks of our reputed clients.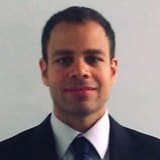 Project Name
P2P TRADING
I have been working with Coinsclone for the past two years. I am really satisfied with their development and technical support as well. I hope to work with them for a long time.
Our Portfolio Powers

more than 350

Crypto Startups Globally
Development Approach

of ourDeFi Crowdfunding Platform Development
Coinsclone follows some standard procedures to create and deploy an DeFi Crowdfunding Platform Development platform.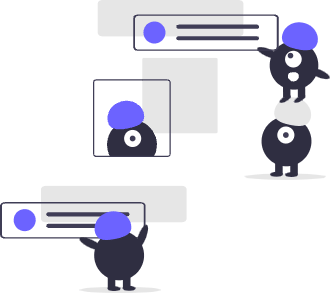 Requirement Gathering
In the initial stage, we would gather the requirements from clients and analyze them with the current crypto market. After the research, we will provide the right solution for starting an DeFi Crowdfunding Platform Development business.
Planning
Our experts will derive a rough plan for DeFi Crowdfunding Platform Development development based on the business requirements of clients.
Designing
Each design that is implemented in the DeFi Crowdfunding Platform Development will be moved to the next stage after the confirmation from both the client-side and the designer team.
Development
In this stage, we would develop and customize the entire crypto exchange as per the client's needs.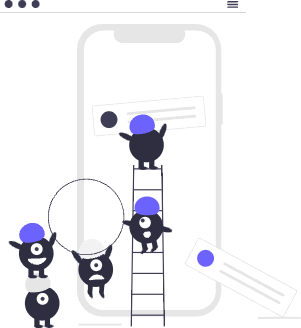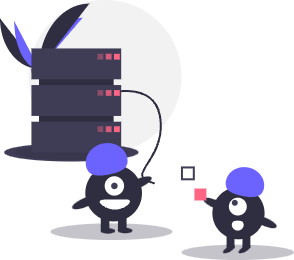 Testing
After the development stage, our testing team will check the quality of the DeFi Crowdfunding Platform Development by conducting various tests. If any functionality doesn't work properly, then our team will rectify the issue immediately.
Deployment
Our development team will deploy the superfine DeFi Crowdfunding Platform Development to the server as per the client's request.
Technologies Used in

Our DeFi Crowdfunding Platform Development

We at coinsclone use a set of advanced technologies for creating and deploying an error-free DeFi Crowdfunding Platform Development Services.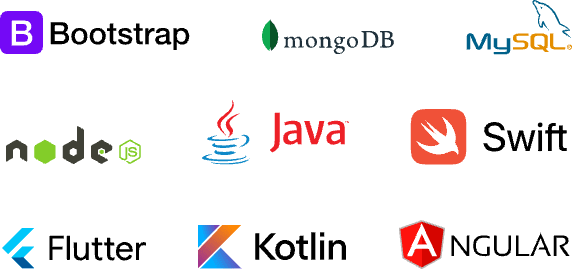 FAQ

Frequently Asked Questions
Yes, once we have programmed, designed, and deployed your DeFi Crowdfunding platform, you will completely own it. You can use it in whichever manner you feel like. You can also change the source code.
Please remember that it is a complete platform. It may require lots of weeks of designing, programming, testing and retesting. Nonetheless, we try to make our DeFi Crowdfunding platform development services available to a broad section of clientele. Do send us your requirements and we will let you know exactly how much it may cost you.
We have our own development team. We have our own workspace where our programmers work.
There are multiple reasons. Blockchain technologies are coming of age. More companies, especially financial institutions, are embracing blockchain development. Small enterprises are looking for funds to expand their businesses but they don't want to go through the traditional financial institutions that can be constraining. Crowdfunding is fast emerging as a viable option. Hence, DeFi Crowdfunding platforms are becoming popular these days.
Do you have more queries ? Feel Free to Discuss With Our Team.
We are here to Answer your queries
Talk To Our Experts