What is

White Label NFT Marketplace?
By definition whitelabel means fully customizable. Standard software cannot be altered but this is not the case with a whitelabel platform. You can open the code in your preferred editor and make programming changes. You can modify existing functions. You can add new functions. You can use the non-fungible tokens marketplace to enable people to buy, sell and trade NFTs and in the process, generate massive passive income for yourself.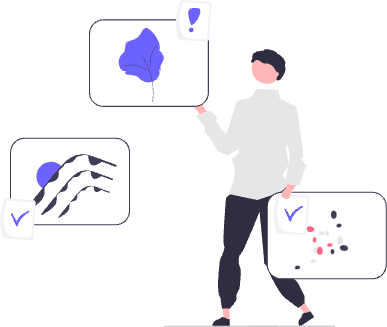 Why should you start

White Label NFT Marketplace?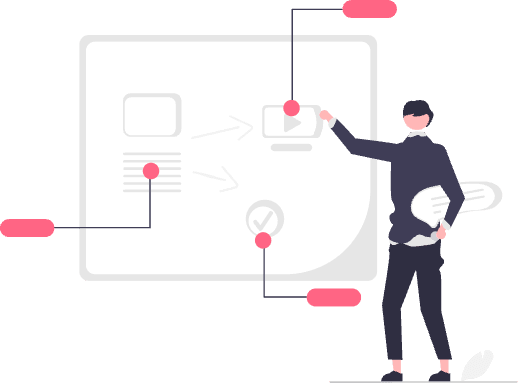 The NFTs are taking the world of online commerce and transactions by storm
No industry has been left untouched by cryptocurrency-powered NFTs
Every item of value can be converted into a non-fungible token and traded using a compatible marketplace.
Since these tokens cannot be tampered with and it would take even the most powerful computers in the world millions of years to tamper with them, they're fast emerging as the most trusted contracts.
The benefit of using a whitelabel NFT marketplace is that you can alter them according to your needs.
It is not like a standard software application that comes with limited features.
You can modify existing features and you can add your own features. You can also remove features that you don't need.
Top Features

Of our White Label NFT Marketplace
Marketplace
Our whitelabel NFT marketplace is an emerging platform that enables users to mint, bid and buy the ownership rights to digital works of art via Non- Fungible Tokens (NFTs).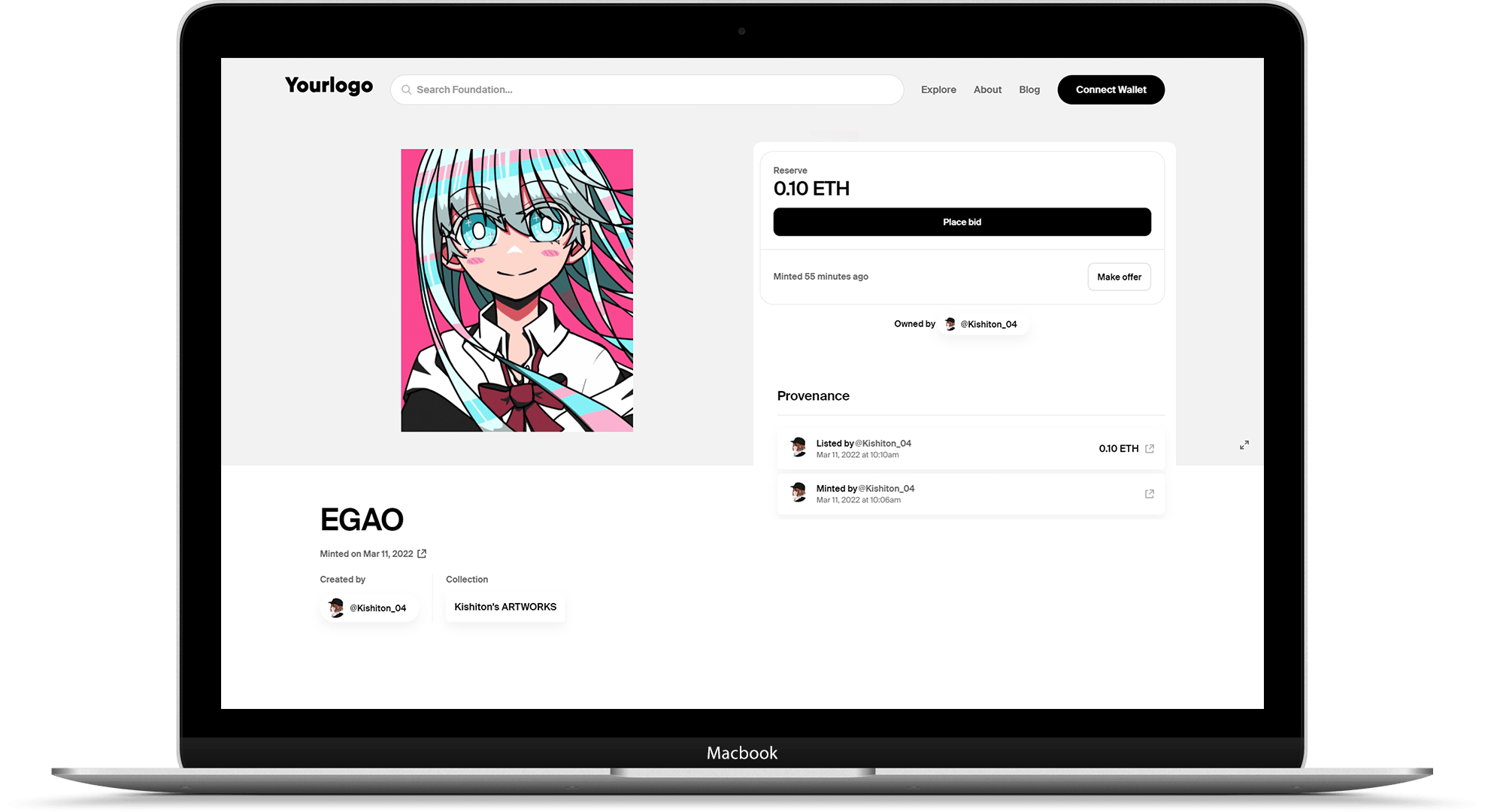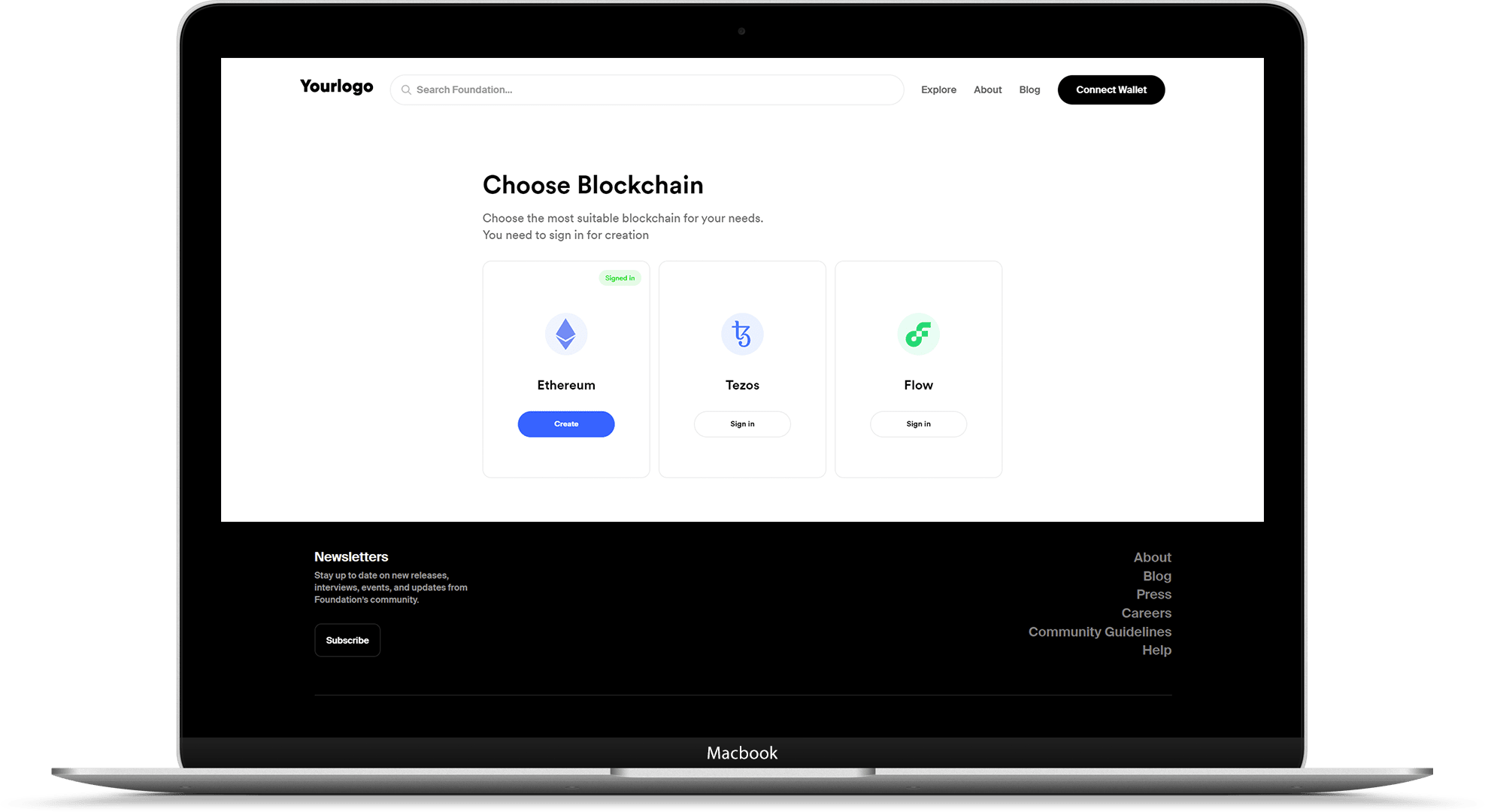 Support Multichain
Our platform supports all the available chains which allows your users to choose their preferred chain to mint, buy and sell popular NFT's.
Crypto Wallets
Choose and connect your preferred digital wallet for minting and buying NFTs. Our whitelabel NFT marketplace comes with a wide collection of crypto wallets like metmask, coinbase wallet, trust wallet etc..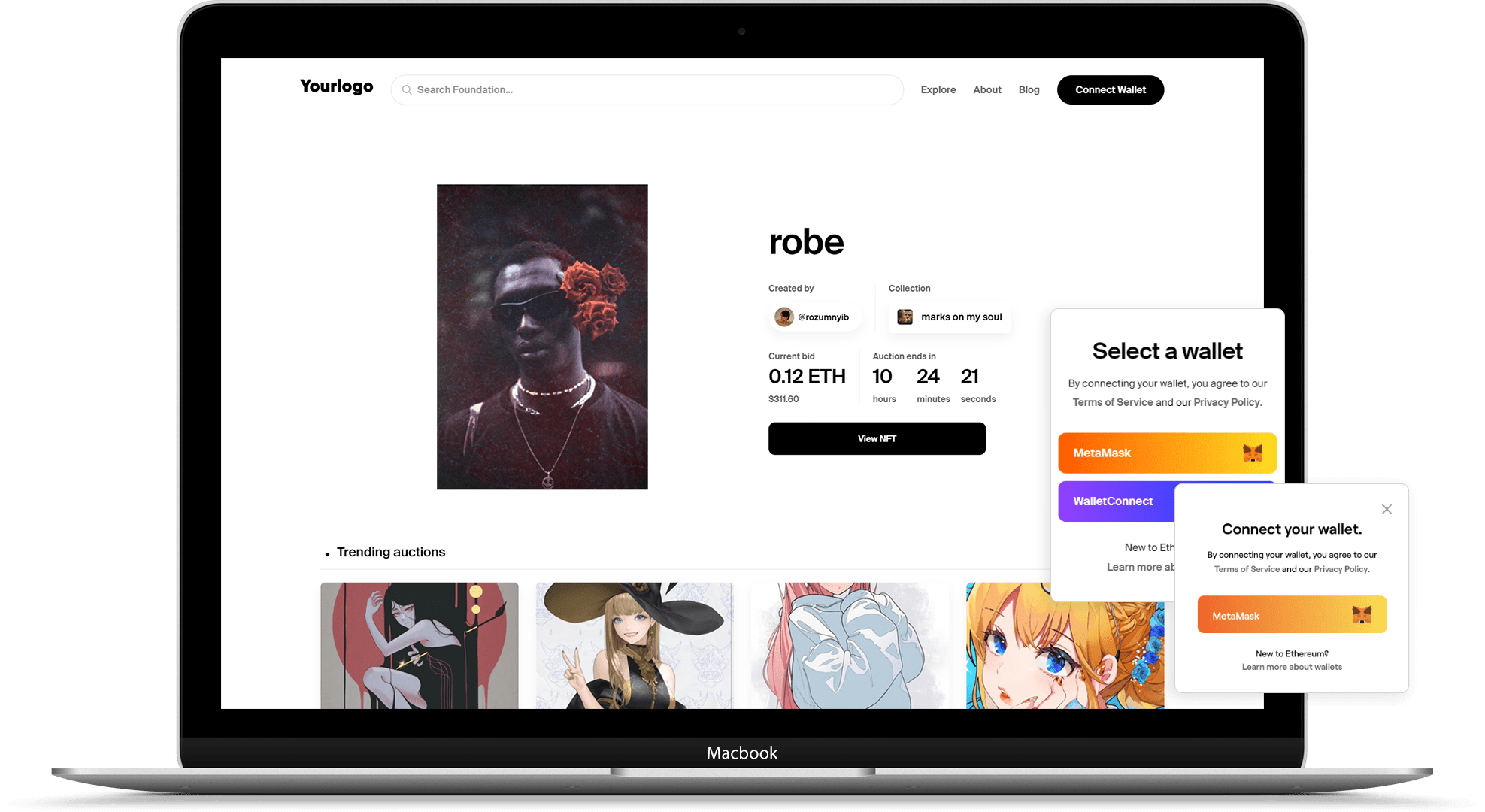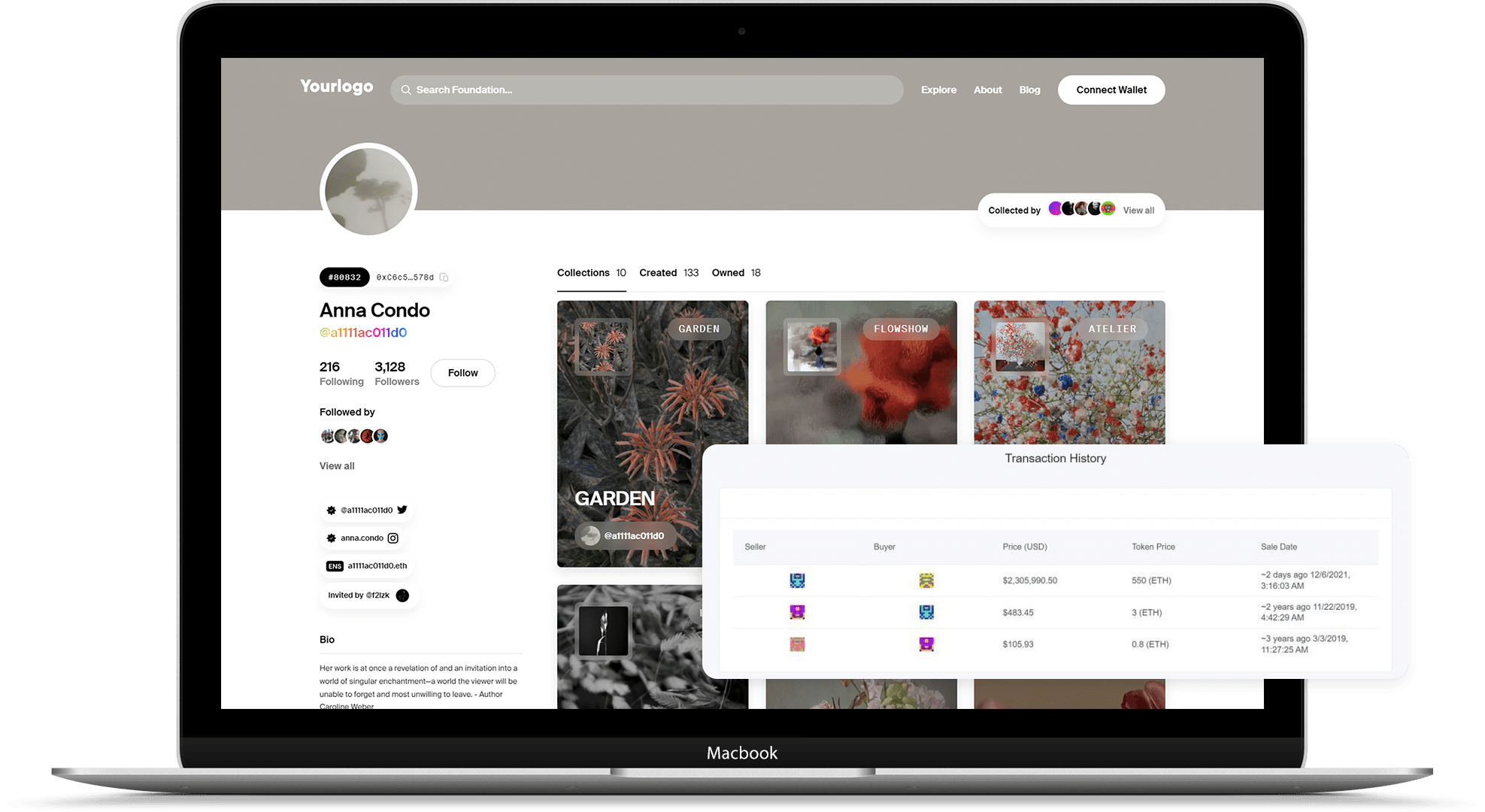 Decentralized protocol
Users are able to track the transaction details of the listed NFTs in the marketplace through the respective network/chain in which our platform can be designed in completely decentralized protocol.
Responsive Design
Our software has an outstanding and user-friendly dashboard so that your users can get the best user experience on the platform and explore more.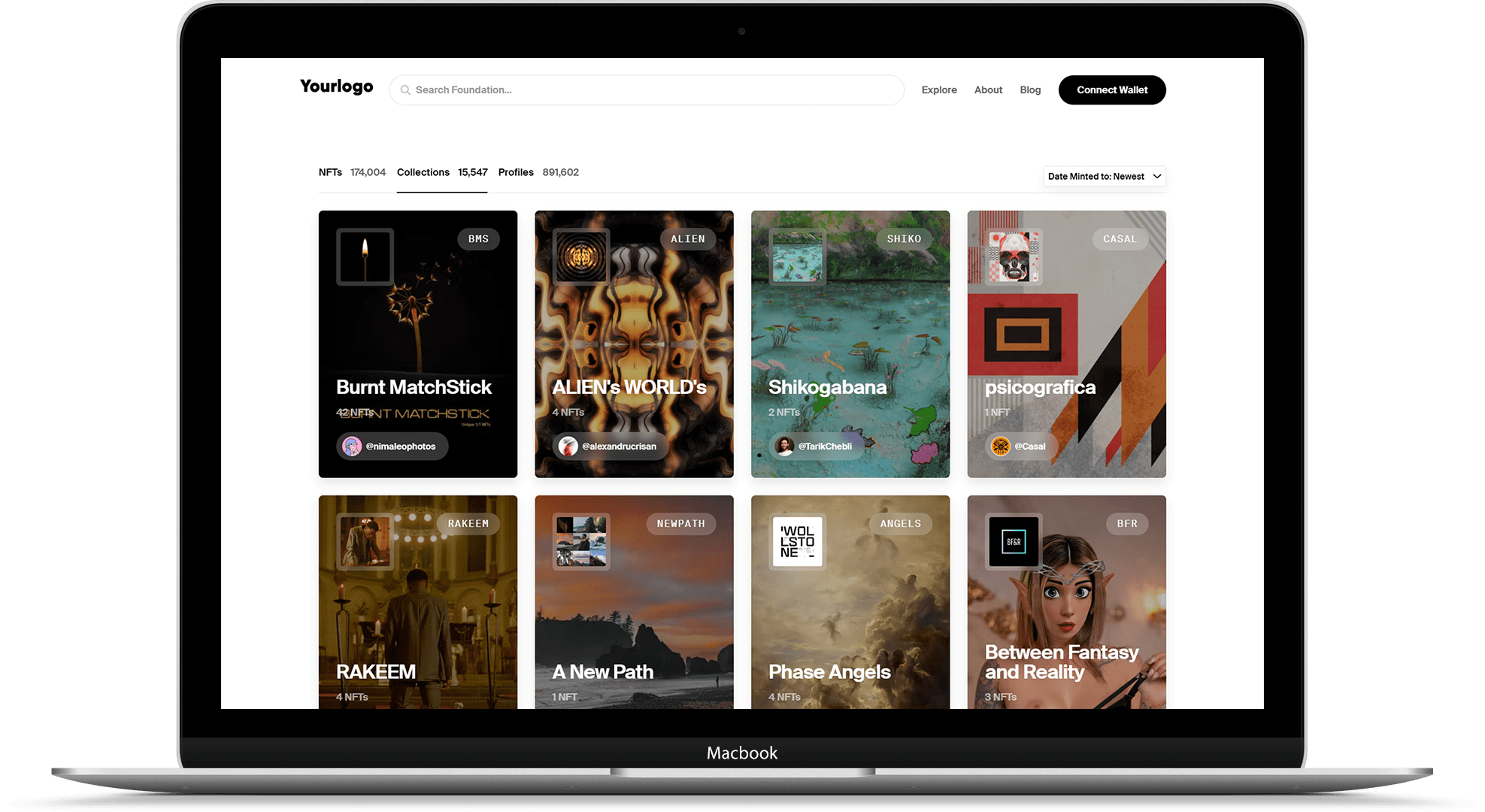 How Does our

White Label NFT Marketplace Work?
Core Features

of ourWhite Label NFT Marketplace
Create Single and Multiple NFTs
Various Digital Collectibles
Support All File Formats
Claim your Royalties
Day/Night Mode
Creator Ratings
High Security
Fiat Currency Support
Activity Tracking
Social Profiles & Chats
Create Single and Multiple NFTs
Our white label NFT marketplace enables users to create single and multiple NFTs in a hassle free manner.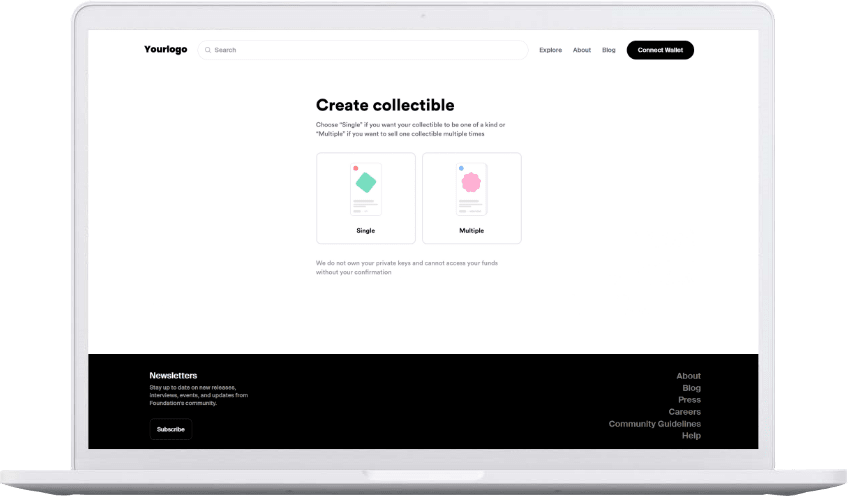 Various Digital Collectibles
Our platform supports various industries which include art, music, video, game, photography, sports, domains etc…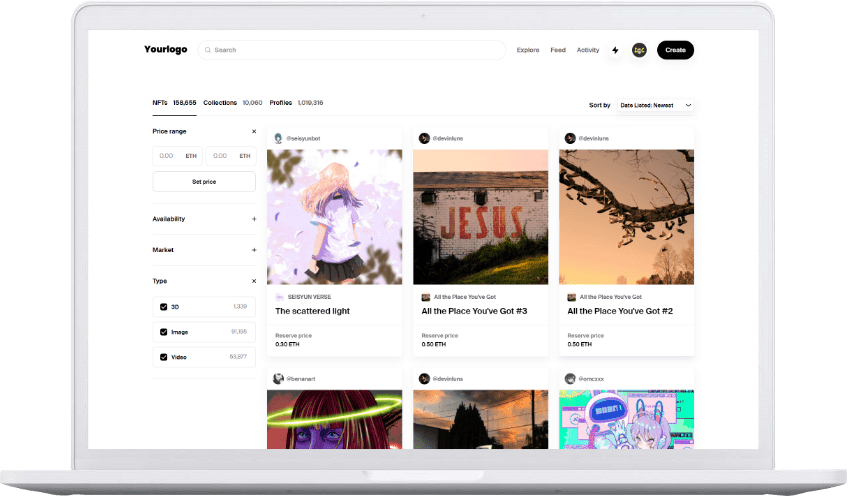 Support All File Formats
Our white label NFT marketplace supports uploading image,video, audio domain names with different formats such as PNG, JPG, GIF, WEBP, MP4 as well as 3D model file types.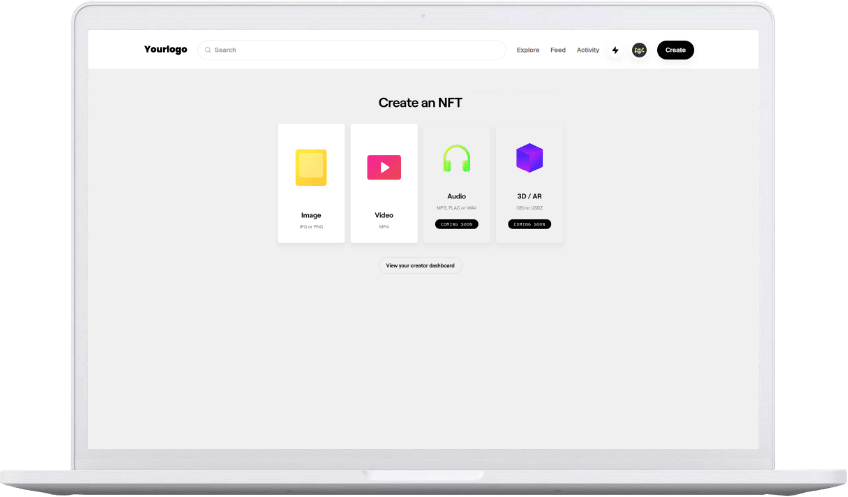 Claim your Royalties
The NFTs minted can be claimed with royalties whenever sold to another user anywhere in the network and our smart contracts enables to credit the royalties to the creator automatically.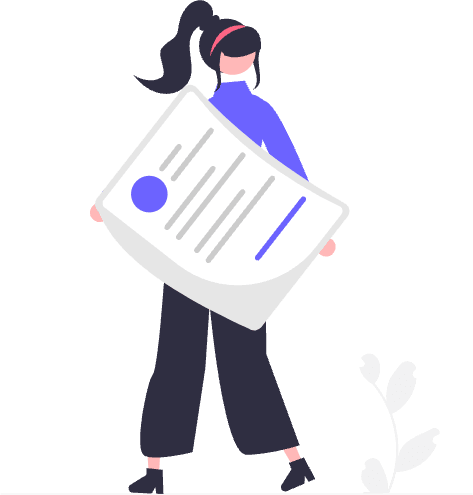 Day/Night Mode
Night mode reduces the luminance emitted by device screens and helps pleasant viewing experience while users can also use the traditional light mode to get a professional look.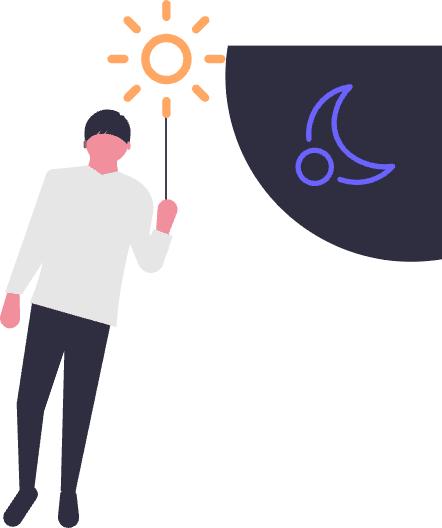 Creator Ratings
Users can rate the creators based on their performance and creativities which helps the buyers to choose the most popular ones.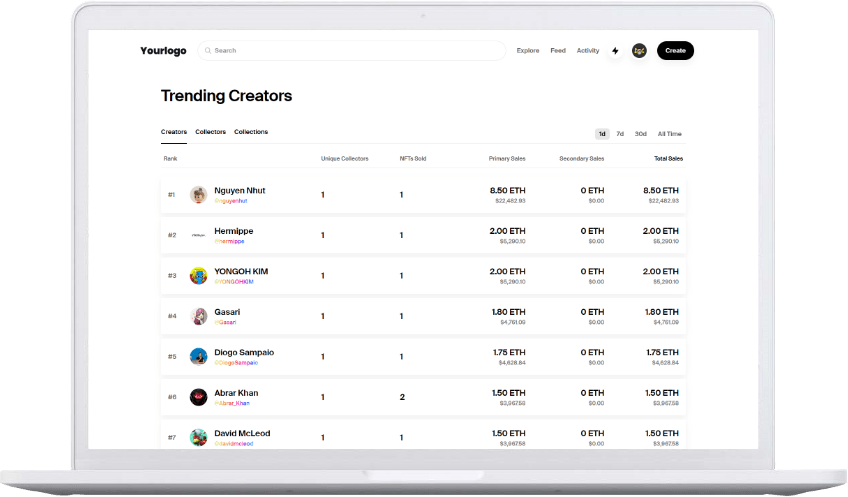 High Security
We supply trackless multilayered security mechanisms that is the official mark of Blockchain technology. Multiple security protocols make it practically impossible to compromise privacy and financial transactions.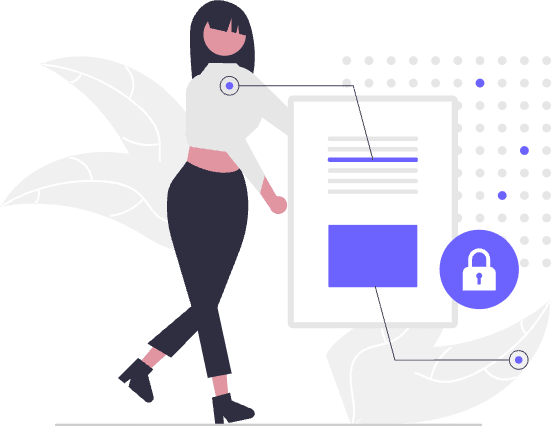 Fiat Currency Support
Users can not only bid or buy NFTs using crypto payments, but also they can do that using fiat payments that can be done through credit/debit cards, payment gateways, etc..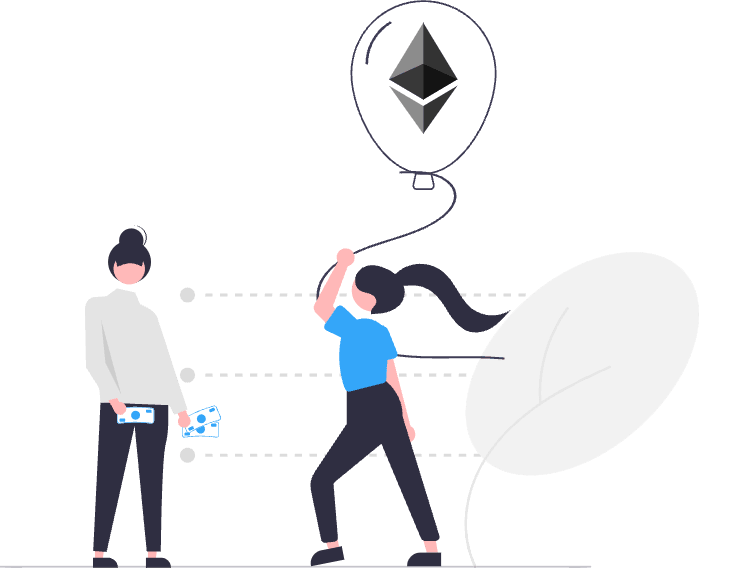 Activity Tracking
Users can be able to track and view all the activities such as their listings, sales, bids and transfer with a filter option based on the days.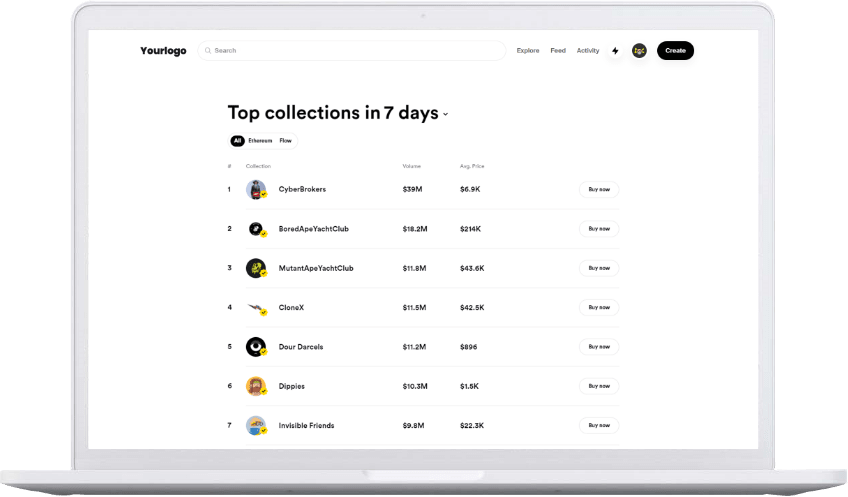 Social Profiles & Chats
Every member gets a profile, messaging system, activity wall and much more. It serves as a place where they can keep up with all their discussions, reactions, applications and points.
Security Features

of ourWhite Label NFT Marketplace
Coinsclone always gives priority to security features. We incorporate robust security features to deliver a highly secure White Label NFT Marketplace
Tokens that cannot be altered
Security at multiple layers
Encryption at multiple ends
Use Case

of ourWhite Lable NFT Marketplace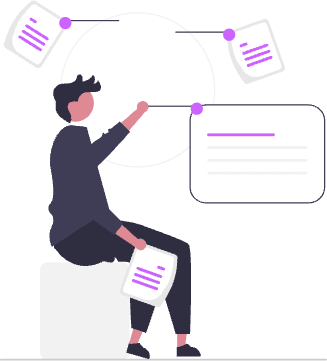 Art auctions - Online auctions are organized to enable digital artists to earn maximum amounts of tokens on their creations.
Real estate market - Real estate assets can be tokenized and then bought, sold and traded without losing their intrinsic value, along with all the property rights.
Gaming assets - Gaming coins, gaming screenshots and gaming tutorials can be sold through the whitelabel NFT marketplaces.
Sports memorabilia - Videos of famous sports events can be converted into NFTs and traded at a high value.
Celebrity statements - Many famous celebrity statements are being tokenized and sold and bought on the whitelabel NFT marketplaces.
Music selling - Many musicians are utilizing NFT marketplaces not just for copyright regulations, but also to sell them through such platforms.
Why Choose

us forWhite Label NFT Marketplace?

Complete solution
You get everything to deploy your whitelabel NFT marketplace under a single roof. No need to work with multiple vendors.

Integrated tokens
Tokens can be automatically generated using the inbuilt features of your whitelabel NFT marketplace or we can build customized tokens for your unique needs.

Multi-asset
You can create NFTs for multiple assets using our whitelabel NFT marketplace ranging from digital art to music to real estate.

Multi-transaction motes
Once we have deployed your whitelabel NFT marketplace your users will be able to sell and buy tokens, trade them and even organize auctions.

No surprises
We are sticklers for schedules and budgets. Unless something drastic happens, our budget and time estimates never change.

Originality
We are one of the original blockchain developers who have developed multiple NFT marketplace scripts.
Our Customers

Love what we do

Customer feedback and reviews are our major concerns! Here we have shared a few feedbacks of our reputed clients.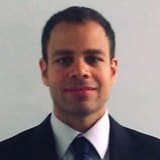 Project Name
P2P TRADING
I have been working with Coinsclone for the past two years. I am really satisfied with their development and technical support as well. I hope to work with them for a long time.
Our Portfolio Powers

more than 350

Crypto Startups Globally
Development Approach

of ourWhite Label NFT Marketplace
Coinsclone follows some standard procedures to create and deploy an NFT Marketplace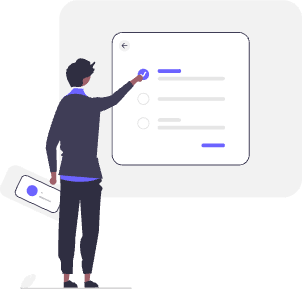 Requirement Gathering
In the initial stage, we would gather the requirements from clients and analyze them with the current crypto market. After the research, we will provide the right solution for starting an White Label NFT Marketplace business.
Planning
Our experts will derive a rough plan for White Label NFT Marketplace based on the business requirements of clients.
Designing
Each design that is implemented in the White Label NFT Marketplace exchange will be moved to the next stage after the confirmation from both the client-side and the designer team.
Development
In this stage, we would develop and customize the entire crypto exchange as per the client's needs.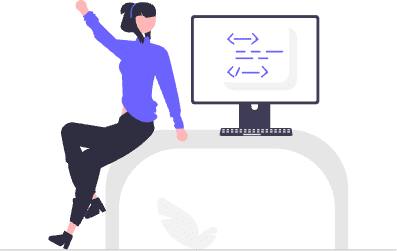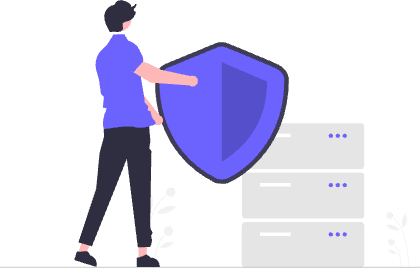 Testing
After the development stage, our testing team will check the quality of the White Label NFT Marketplace by conducting various tests. If any functionality doesn't work properly, then our team will rectify the issue immediately.
Deployment
Our development team will deploy the superfine White Label NFT Marketplace to the server as per the client's request.
Technologies Used in

Our White Label NFT Marketplace

We at coinsclone use a set of advanced technologies for creating and deploying an error-free NFT Marketplace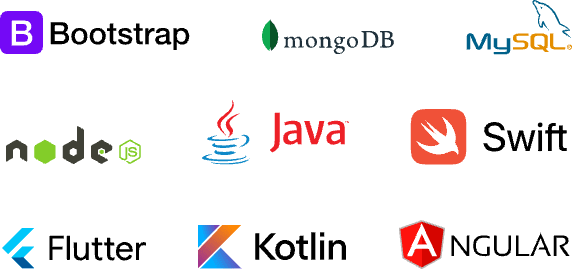 FAQ

Frequently Asked Questions
By DeFinition, whitelabel means you can modify the code in whichever manner you feel like. You or the programmers you work with (they could be our programmers) can use a code editor software to make the changes in the core program and alter the nature of the marketplace platform. You can change the way different models of the marketplace work. You can add new models. You can also remove existing models if you don't need them. There are possibilities of complete customization. Whitelabel means that you can build the script as if you yourself have coded it from scratch.
It depends on the length and breadth you want to cover. It is just like building a concrete structure. The more floors you have, the more area you cover, the more amenities you want installed, the costlier it gets. The same happens with our whitelabel NFT marketplace development. How much it costs depends on the features you want in your marketplace.
Yes, multiple cryptocurrencies. To be able to transact in blockchain, everything, whether it is money are digital/real estate assets, needs to be converted into either crypto coins or non-fungible tokens. In the case of this particular marketplace, all the assets and values need to be minted into tokens, and then they can be used on multiple marketplace platforms.
The whitelabel NFT marketplace can be definitely used on mobile apps. Our development team and blockchain developers can definitely incorporate features either your existing mobile app or a brand-new mobile app to interact with your NFT marketplace.
Anywhere between a week to a couple of months. It depends on the number of features you want and the level of customization you expect from our team.
As a marketplace owner, you will be making money when your users trade in tokens. Whenever a trade happens, a small portion of the trade will be deposited into your account. This will be your fee for getting the marketplace developed and maintaining it. So, naturally, the more people trade, the more money you will make.
Do you have more queries ? Feel Free to Discuss With Our Team.
We are here to Answer your queries
Talk To Our Experts