What is

White Label PancakeSwap Clone Script?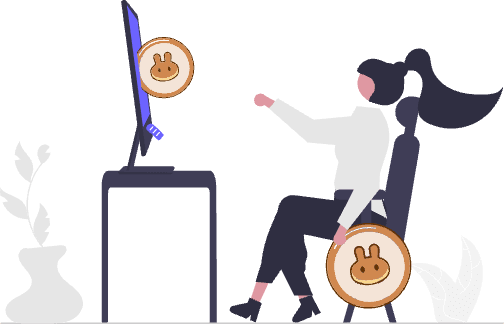 Looking for the best Binance Smart Chain based decentralized exchange? Then our Pancakeswap clone script is the best option for you. This is a completely legitimate, white label clone script that allows you to kickstart a DeFi-based DEX exchange on Binance Smart Contract Chain. It is not just a complete replica of the original Pancakeswap decentralized exchange, it offers many more features that are not present in the original script such as limitless flexibility, incorporation of new coins and cryptocurrencies on the fly and seamless scaling. Just as the original exchange, our clone script allows you to deliver fast and inexpensive trades using BEP-20 tokens and the BSC-ETH bridge.
Our Pancakeswap clone script allows liquidity pools: your users can earn rewards for staking, lending and yield farming. The script is built with an AMM (Automated Market Maker) and dApp (Decentralized Application) – these allow cheaper, faster and secured transactions. Allow your users to enjoy unlimited rewards and in the process, make more money than alternative exchanges for yourself. Instant liquidity makes it easier for your users to turn their crypto coins into conventional money. You can set up default algorithms for processing transactions or you can incorporate your own logic into the existing algorithms.
Why should you start a

Cryptocurrency Exchange using ready to launch PancakeSwap clone script?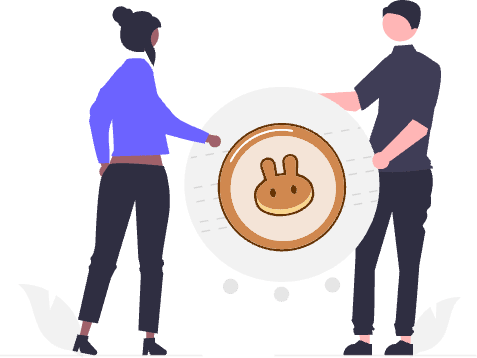 Embrace the cutting-edge
Accommodate all major cryptocurrencies
Compete with the biggest platforms
Highly attractive layout
Complete scalability
Unlimited earning potential
Seamless integration
Contracts-based security
Shortest time to market
Customized fee structure
Top Features

of Our PancakeSwap Clone Script
Exchange Instantly
Users can trade any token in Binance smart chain instantly by connecting their external wallets like metamask, binance wallet, trust wallet etc. Platform is powered by smart contracts to carry out automated transactions, leveraging the fluctuations happening within a fraction of a second.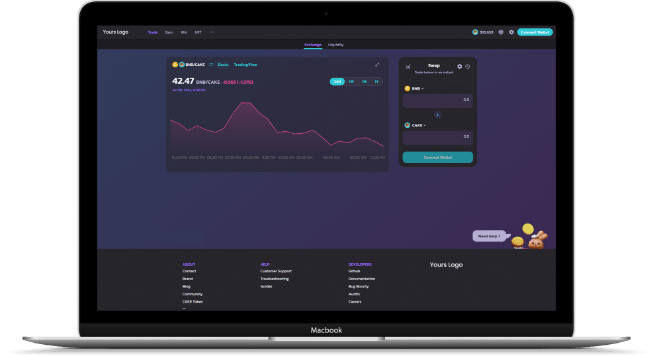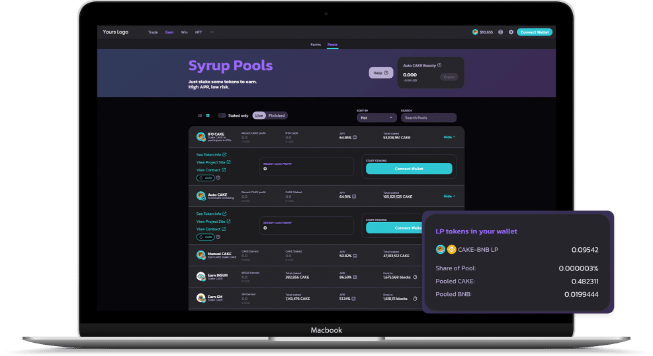 AMM - Automated Market Maker
No need for the traditional order book system. Our Pancakeswap clone script comes with liquidity pools where users provide liquidity to earn LP tokens and trade fees.
Fastest speed
Our Pancakeswap clone script allows thousands of transactions per second, allowing multiple users to use the exchange simultaneously, without lag time.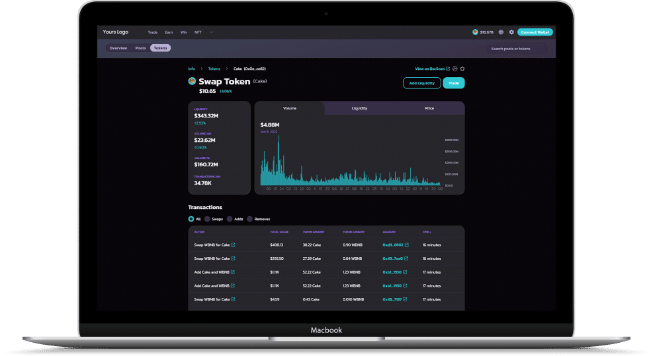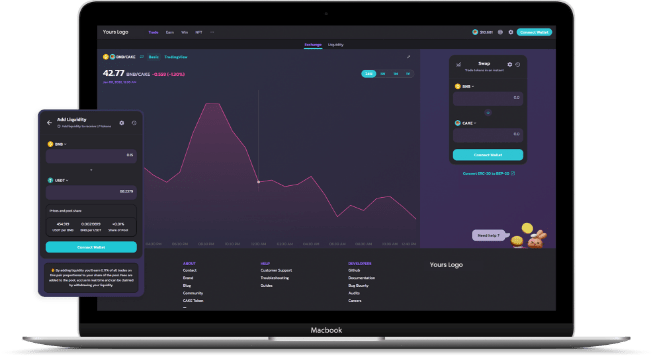 Stunning user interface
Pancakeswap clone script allows you to create a stunning user experience to keep your users coming back to the exchange not just for earning points, but also for an awesome experience.
Multi layered security
Our Pancakeswap clone script provides impenetrable multilayered security that is the hallmark of the blockchain technology. Multiple security protocols make it practically impossible to compromise privacy and financial transactions.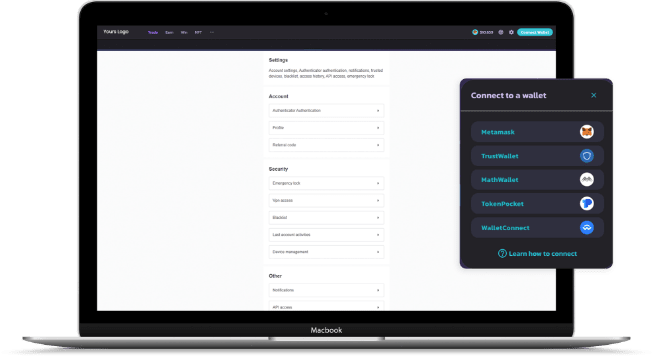 How our

PancakeSwap Clone Script work?
Quick View

of Our PancakeSwap Clone Script
Core Features

of Our PancakeSwap Clone Script
Swap
Add Liquidity
Liquidity Pool Tokens
Yield farming
Multiple wallet support
Syrup Pools
NFT Marketplace
Lottery
Trading Competition
IFO
Swap
You can swap your tokens with other tokens in Binance smart chain quickly with our Pancakeswap clone script built in smart contracts.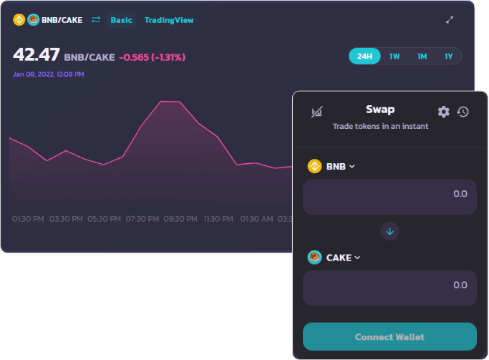 Add Liquidity
Users can provide liquidity for a specific trading pair in the liquidity pool and earn rewards.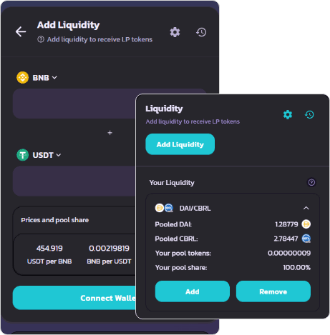 Liquidity Pool Tokens
Users earn LP tokens for providing liquidity for selected pairs in the liquidity pool. These tokens can be staked in farms and users can earn more token rewards.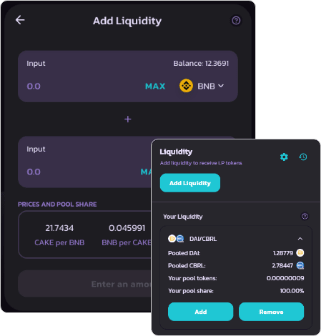 Yield farming
Our Pancakeswap clone script enables one of the best DeFiproducts - Yield Farming. Users earn rewards for staking their LP tokens in the farms that are powered by smart contracts.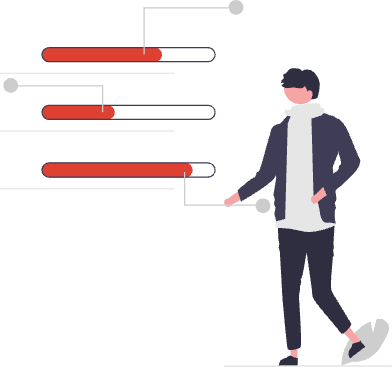 Multiple wallet support
Integrate all mainstream and custom wallets into the platform which includes Metamask, SafePal, Trust Wallet, WalletConnect, MathWallet, Binance Chain, Coin98, TokenPocket.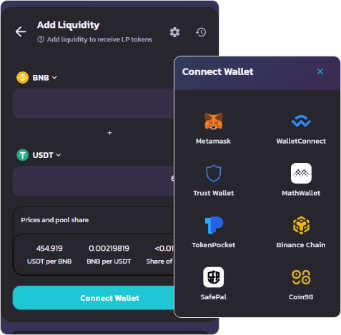 Syrup Pools
Syrup pools are one of the DeFiearning modules where users can stake their preferred token in the respective token pools for a specific time to earn high income.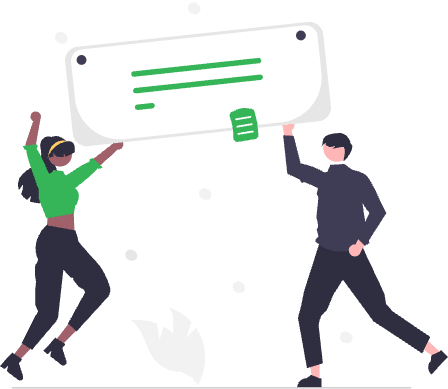 NFT Marketplace
Enables your users to trade NFT's on Binance smart chain.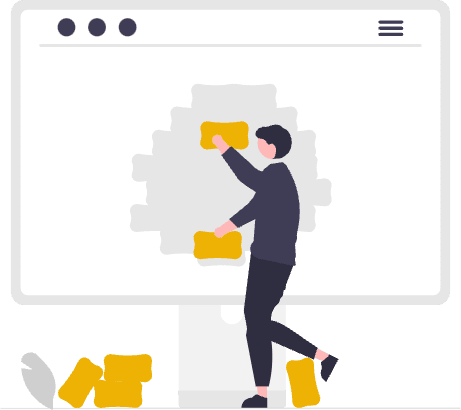 Lottery
Our pancakeswap clone script comes with a unique lottery module where users can buy their tickets and earn rewards based on the number in their ticket. If their ticket number matches with the winning number then users can claim their rewards.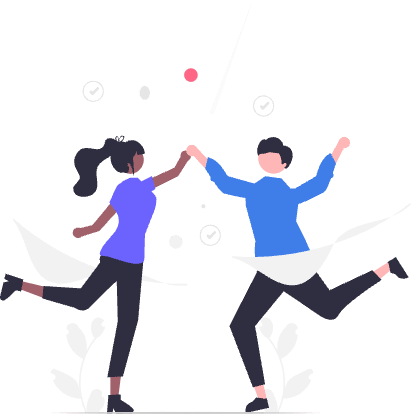 Trading Competition
Make a team and compete with other teams in the trading competition where the winning team will be selected based on the trade volume. Team with the highest trading volume will be the winner.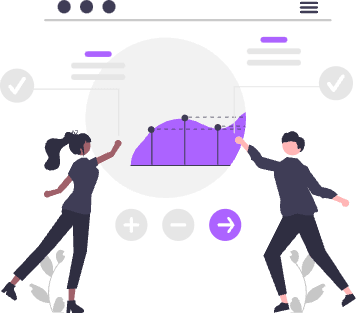 IFO
Here users can buy newly launched tokens in binance smart chain. Create a profile, stake your token in the IFO pool and earn IFO credits which can be used to secure your commitment limit in the next IFO sale and buy new tokens.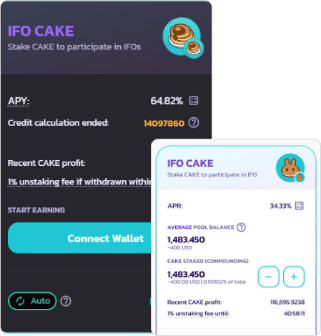 Security Features

of Our PancakeSwap Clone Software
Being built on one of the most secure blockchain architectures, our Pancakeswap clone script delivers unmatched security for your platform.
Immutable smart contracts
Multi-layered security options
Server side entry forgery features
End-to-end SSL encryption
Secure wallet integration
Add on Modules

of ourPancakeSwap Clone Script Software
Multilingual support
Transaction history
Dark Mode
No Registration
Optimized gas fees
Multilingual support
Make your Pancakeswap clone script truly multinational by allowing your users to trade cryptocurrencies using their preferred language.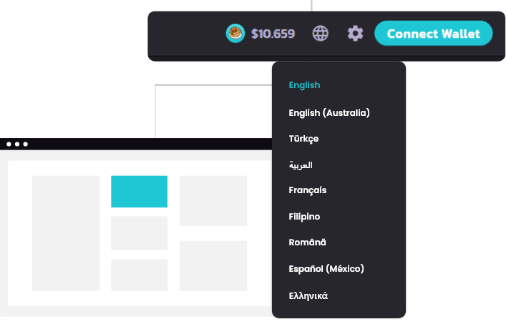 Transaction history
The users can immediately access their transaction history to analyze their patterns and learn from their profits and losses.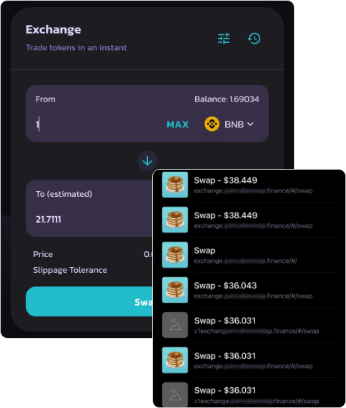 Dark Mode
Give your users dark mode experience while they trade to keep the exchange more impressive and user friendly.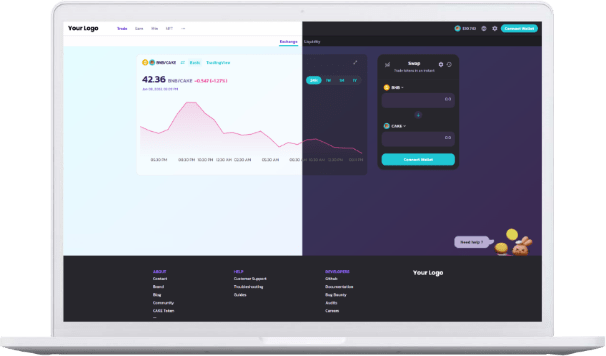 No Registration
Since our pancakeswap clone script is decentralized, user registration is not necessary and users can just connect their wallet to start using the platform.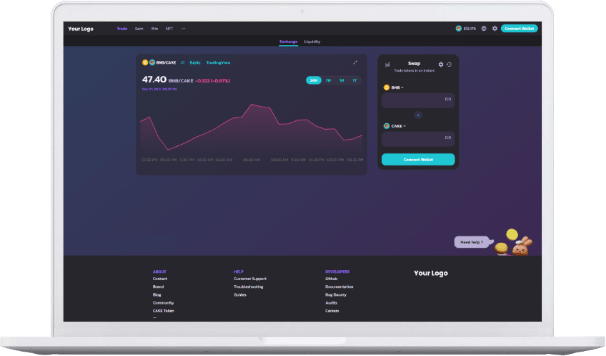 Optimized gas fees
Gas fees are optimized and low in our pancakeswap clone script which is a great news for all users.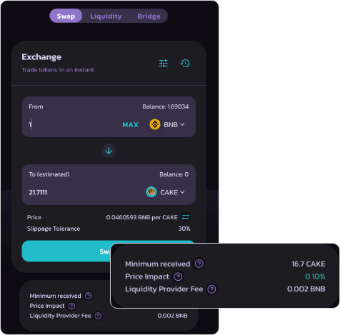 Why Choose

Coinsclone For PancakeSwap Clone Script?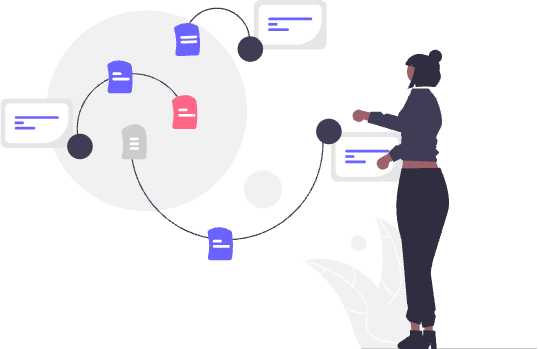 The script delivers you all the advanced and essential features that you need to run a cryptocurrency DeFi Exchange. It includes Automated Market Making, yield farming services, instant liquidity, swapping, bridging, multiple cryptocurrency support and various lottery ticket schemes.
The Pancakeswap clone script is easy to install and customize. It works well both with a website and through a mobile app. Its advanced API architecture allows you to use the features and data with your other exchanges. The script also comes with our advanced setup and maintenance support.
Development Approach

ofOur PancakeSwap Clone Script
We at Coinsclone undergo the following procedures for Pancakeswap clone script development.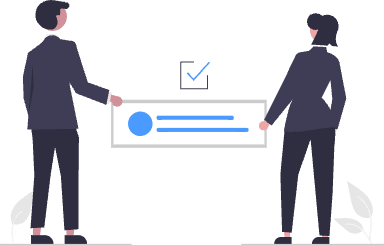 Requirement Gathering
Before installing the script we will analyze your exact requirements and expectations to incorporate them within the setup.
Planning
Our business experts will plan and provide the finest solution depending upon the client's business concept.
Designing
The success of your crypto exchange depends a lot on its user interface because people will be interacting with your Pancakeswap clone script through the interface.
Development
The script needs to be customized with unique branding and feature list. This can be done during the development phase.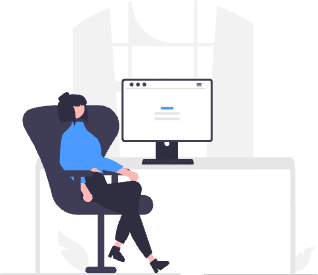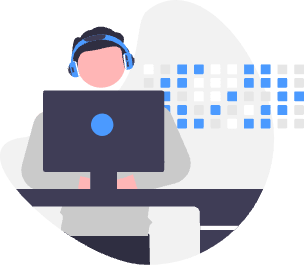 Testing
Rigorous testing ensures that once the script is installed it is ready for public use and the rigors of crypto transactions.
Deployment
Based on your requirement, the entire setup will be deployed and activated under your domain or on individual play stores.
Our Customers

Love what we do

Customer feedback and reviews are our major concerns! Here we have shared a few feedbacks of our reputed clients.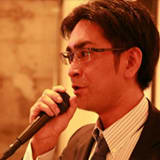 Project Name
MONTEX
The website developed by Coinsclone is user-friendly and the feedback from customers has been positive. Coinsclone met all needs, while their expertise, professionalism, and ability to deliver on promises earned them trust.
Technologies Used

inOur PancakeSwap Clone Script
We use updated and cutting-edge technology tools for developing the pancakeswap clone exchange website and mobile application which will be compatible with all major platforms like Android, IOS, and the web.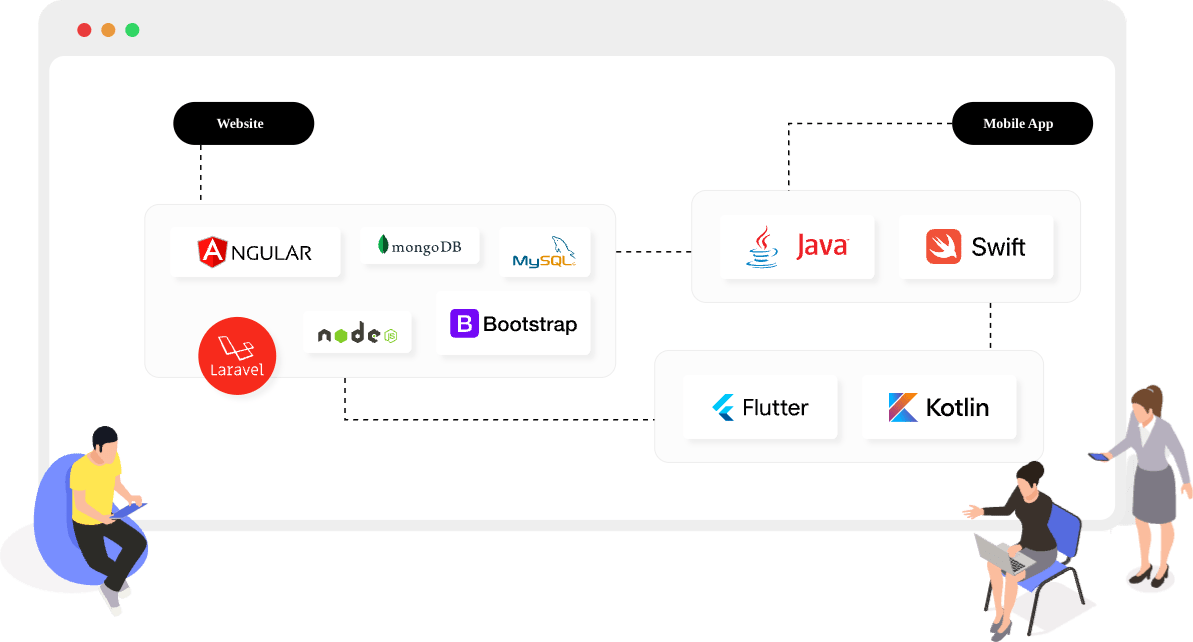 FAQ

Frequently Asked Questions
The Pancakeswap clone script gives you all the features that are present in the original decentralized exchange software setup. In fact, it also fills the gaps that are present in the original framework. So, you can say that it even extends the capabilities of the original script.
There is the cost of the script – you will need to purchase the script. After that you will need to set it up on the server so there will be the server cost. If you need to design a website and a mobile app with the Pancakeswap clone script app integrated into them, then there will also be development costs. The cost of the script may be fixed, but the ultimate cost depends on the scale of your project.
The clone script has been developed by well-trained blockchain experts. The script measures up to all security standards in the industry. The script provides multilayered security for the assets of your users.
The primary feature list of the clone script includes AMM provisions, lottery schemes, IFO, profitable pairing, performance charts, transaction history, real-time analytics, forecasting and predictions.
Yes, you can immediately download the script after purchasing it from our website.
The actual Pancakeswap exchange platform is quite expensive. It is less flexible. Since the clone script also takes into consideration the missing features, these new features may be missing the original platform. Also, the clone script is more extensible in terms of features and add-ons.
Get an

Instant Free Demo!
Fill your valid information to get started with our software. Live Demo, Instant Launch, and Free consultation to launch your pancakeswap clone script
Fill the following form or just
say hello@coinsclone.com