Cryptocurrency Wallet Development -
Overview
One of the highly demanding resources in the Crypto industry has been Cryptocurrency wallets. These wallets act as a secure platform for users to store their Crypto assets and help them access the Cryptos on other platforms. Coinsclone, a prominent blockchain development company has managed to create a digital wallet for cryptocurrency that has attracted a massive user base. Our success relies on a deep understanding of the blockchain industry and the market trends. We ensure our blockchain wallet app development services are fine-tuned to suit aspiring entrepreneurs who want to prove their mettle in the industry.
Our top-notch Cryptocurrency wallet comes with the best-in-class features, and benefits and is open to customization. We additionally deliver exemplary solutions to create an e wallet to digital payments in quick time at a budget-friendly price. By connecting with us, you can create your own cryptocurrency wallet with packed security features.
Our Exclusive Cryptocurrency Wallet
Development Services
Join hands with Coinsclone to develop a cryptocurrency wallet to commence your dream cryptocurrency wallet business!
Web3 Wallet Development
Web3 wallets provide a plethora of perks to users in the cryptocurrency community. This enables people to access Decentralized apps on diverse blockchain networks and safely hold their cryptocurrency. With the help of Coinsclone's web 3.0 wallet development service, you can build your own bitcoin wallet with top-notch security features.
DeFi Wallet Development
DeFi is the current blockchain trend that is expanding at a rapid rate. Hire our qualified cryptocurrency wallet developers to make a DeFi-based crypto wallet aka Decentralized wallet that is interoperable with all major platforms. We undertake extensive tests to guarantee everything works properly before launching your crypto wallet on your preferred network.
Multi-Currency Wallet Development
By building a cryptocurrency wallet with multi-currency support. you can launch both single-currency and multi-currency wallets. We create a crypto wallet solution that can immediately and securely store, receive, and send unlimited coins.
Mobile Wallet Development
Making a mobile crypto wallet is important because People like to keep their cryptocurrency holdings in mobile app wallets. In light of this, we are providing amazing mobile wallet app development services to all cryptocurrency startups and business owners. With the help of our company, you could easily be accustomed to building a crypto wallet with alluring features that are functional with both Android and iOS.
Desktop Wallet Development
Our team of professionals will understand your demands and gather requirements of the type of crypto wallet you want to build for designing the desktop wallet for storing cryptos. Once completed, our team of talented blockchain engineers will build a crypto wallets that performs flawlessly on both desktop and laptop computers.
NFT Wallet Development
You can immediately create a crypto wallet app for non-fungible tokens with a ton of features at a reasonable price by using our NFT wallet development service. You have complete authority to change the wallet and blockchain's structure when you obtain our company. We design an NFT wallet that enables NFT enthusiasts, creators, and other cryptocurrency users to safely store various types of NFTs on each supported chain.
Centralized Wallet Development
A centralized wallet development service is one of the special solutions offered by Coinsclone to build your own bitcoin wallet. Our centralized crypto wallet development solution is your only feasible option if you wish to focus on developing a custodial crypto wallet and maintain control over the user assets. Request your needs and build a custodial wallet with Coinsclone.
Bitcoin Wallet Development
Making your crypto wallet exclusively for bitcoin users is always the best course of action because bitcoin is the grandfather of all cryptos. To establish a safe bitcoin wallet with improved security modules and captivating functions that will entice people from all over the world, acquire our premium bitcoin wallet development solution right away.
Ethereum Wallet Development
Make use of our exemplary Ethereum wallet development solution to create your own crypto wallet for ethereum blockchain that can hold all sorts of Ethereum-based cryptocurrency tokens.
Tron Wallet Development
Step into the world of blockchain business by creating a crypto wallet for tron blockchain from Coinsclone. Our splendid Tron wallet development service aids emerging startups, large-scale businesses, and other individuals to build a feature-filled Tron-based wallet that enables users to store & receive Tron, TRC20 tokens, and TRC721 tokens.
Add-on Modules

of our Cryptocurrency Wallet Development

By merging cutting-edge add-on modules to create a crypto wallet app, our skillful wallet developers will make a strong and effective cryptocurrency wallet.

Swapping

Multi-signature vault

API connection to crypto exchanges

Home screen customization

Local key storage

In-built coin purchasing
Our Standard Cryptocurrency Wallet
Development Approach
Coinsclone always pursues optimal development procedures to create a centralized or decentralized wallet for web extension, desktop, and app
Requirement gathering
It is the foremost step we proceed for all our reputed clients while developing your bitcoin wallet. Our team of experts will gather the requirements and suggest the best solution that matches their ideal business needs.
Planning
We create a wallet for cryptocurrency with a proper plan, we derive a well-structured roadmap for the finest crypto wallet app development outcome as per the requirements of the customers and execute them without any hassle.
UI/UX Designing
Coinsclone has dozens of creative minds to make a user-friendly cryptocurrency wallet. Our skilled design team will outline based on the demands of the clientele. Only after the client is satisfied with the UI/UX part, we would move to the next stage.
Development
In the development phase, our experienced cryptocurrency wallet developers will work on the backend part and optimize the entire wallet by enabling the latest functionalities and security mechanisms.
Testing
We have a talented testing team to check the quality of the blockchain wallet development. Our top-notch QA team will conduct rigorous testing multiple times to deliver an impeccable product outcome.
Deployment
Once completing all these phases of developing a crypto wallet, we will securely deliver the product and make your own bitcoin wallet app or website extension on the clientele's desired server swiftly.
Why Choose

Coinsclone as the ideal Cryptocurrency Wallet Development company?

Coinsclone is an eminent and market-leading Crypto wallet development Company in the cryptocurrency space. Being a pioneer in the blockchain field for more than 7 years, we specialize in offering outstanding bitcoin wallet app development services for all blooming startups. We use state-of-the-art technology tools to build a cryptocurrency wallet , which helps your users to transfer virtual assets in no time. Coinsclone earned a solid reputation by providing exemplary tailored bitcoin wallet services depending on the needs and demands of the clients. We promise that the product we deliver to you will be utterly packed with appealing attributes and shielded with rigorous security functions.
50+ well-trained blockchain professionals.

On-time product delivery.

Successfully deployed 100+ cryptocurrency wallets on various chains.

Masters in creating highly responsive and scalable cryptocurrency wallet.

Round-the-clock technical and customer support.

We have a dedicated team to respond expeditiously and solve your queries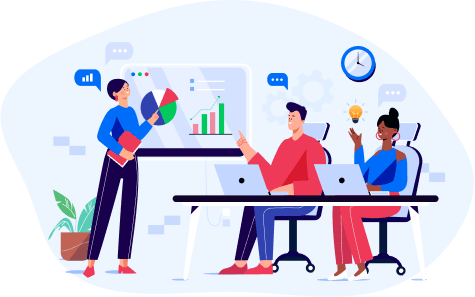 Technologies Used in

our Cryptocurrency Wallet Development

We have a group of seasoned cryptocurrency wallet developers to create a cryptocurrency wallet using trending technological stacks.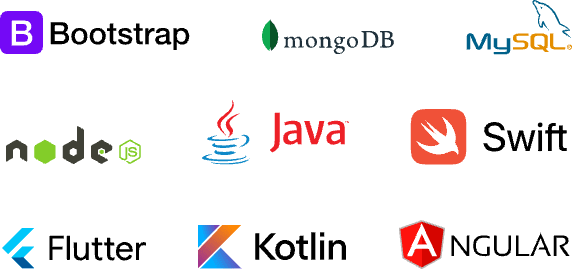 Cryptocurrency wallet development includes the process of designing premier blockchain wallets for users to store their private keys securely at a low cost.
Cryptocurrency wallets can be developed in two popular ways. Either you can develop the wallet from scratch which is a time-consuming and expensive process. Alternatively, you can use white-label software to develop wallets at reduced time and cost.
The cost to develop a crypto wallet from scratch can go on to $1,00,000 depending on the Client's requirements. On the other hand, the cost to develop crypto wallet using white-label software with extraordinary features can cost in the range of $8,000 to $18,000.
Crypto wallet has been developed in just one to two weeks while using a white label software. Instead, if you opt to make a coin wallet from scratch, the time taken could go up to a year's time based on additional features required.
Benefits of making your own cryptocurrency wallet for website, mobile application, or browser extension will help user engagement and is an easy way to create branding for your Crypto Wallet business.
It's lucrative for people who create bitcoin wallet web extensions and mobile apps that are compatible with Android and IOS. you can make revenue in multiple methods by developing your cryptocurrency wallet.
White label cryptocurrency wallet is a turn-key solution that enables you to develop a cryptocurrency wallet swiftly with your desired functionalities. Coinsclone Will help to make your own crypto wallet with astounding modules. With this , you can enter the market quickly and effortlessly.
Do you have more queries ? Feel Free to Discuss With Our Team.
We are here to Answer your queries
Talk To Our Experts