What is

White Label UniSwap Clone Script?
Uniswap Clone Script is the pre-fabricated DeFi exchange clone software that holds all the current functionalities and plug-ins of the existing platform - UniSwap. Our premium Uniswap clone script is ideal for creating a high-performance DeFi-based DEX platform that functions 100% similar to UniSwap. Just like the UniSwap, our uniswap clone script is also based on the powerful Ethereum blockchain architecture.
Our Uniswap clone script comes with the latest AMM protocol, so your users can facilitate automated liquidity provision on Ethereum. The entire process can be automated so there is no need to get third parties or middlemen involved. Our script is open for customization, so you can customize the platform as per your taste without any hassle. Besides, this script is equipped with the ideal features and it will be perfectly adaptable to the DeFi ecosystem.
The UniSwap clone is specially designed for people who are looking for a modern solution to initiate a function-rich DeFi exchange on the Ethereum blockchain. The error-free Uniswap clone software that you get from us can solve all the liquidity problems which are existing currently in the market. This script has an astounding UI/UX, so it helps to enhance user engagement and offers an outstanding DeFi environment.
Quick View

of Our UniSwap Clone Script
How our

UniSwap Clone Script work?
Why should

you build aDeFi Exchange using Uniswap Clone Software?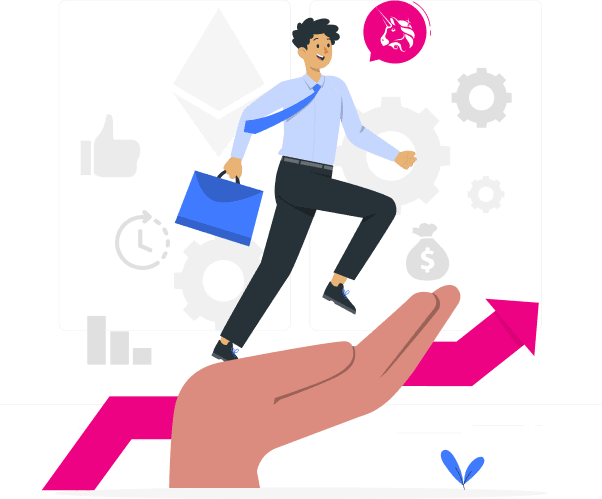 Built upon the most trusted Ethereum blockchain network.
The premium Uniswap clone software has lots and lots of customizable options.
Allows your users to swap ERC20 tokens instantly and securely.
The Uniswap DEX clone script is built with upgraded DeFi Exchange protocol features and high-end security modules.
By using this white-label Uniswap exchange clone software, you can launch a DeFi exchange in the minimum possible time.
High chances of success in a short period.
Generate high ROI with less effort.
It is a cost-effective solution, so it reduces your investment in Uniswap exchange clone development.
The Uniswap clone is 100% tested and glitch-free.
Comes with multiple crypto wallet connection support.
Top Features

of Our UniSwap Clone Script
AMM - Automated Market Maker
Our Uniswap clone script comes with the tool for providing liquidity to the users which can automate the trade through liquidity pools and thus eliminating the regular order book system.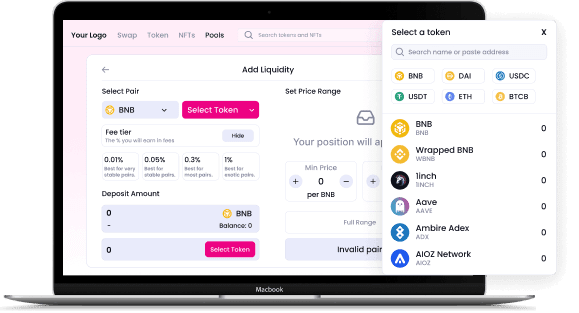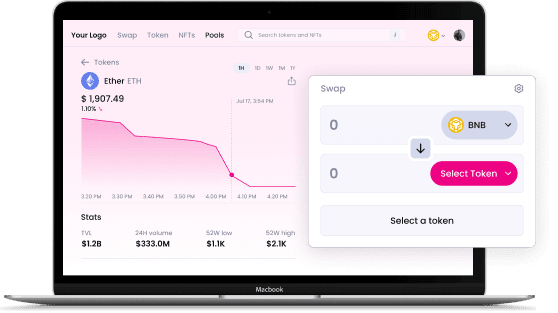 Exchange Instantly
We come up with superlative external wallets such as Trust wallet, Binance wallet, Coinbase wallet, Metamask wallet etc. Traders can easily exchange Ethereum based tokens immediately. The software is energized by smart contracts to support the automated transactions happening in a high speed manner.
Transaction Speed
Our clone script permits thousands of transactions per second, allowing numerous users to utilize the exchange concurrently, without any delay.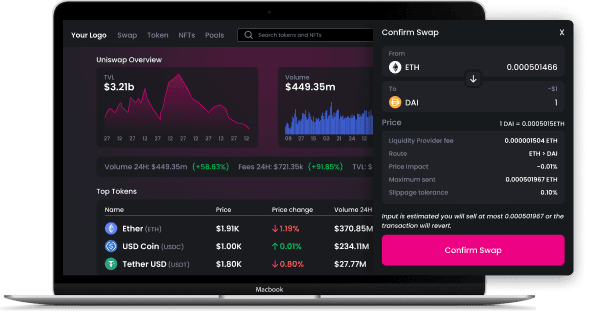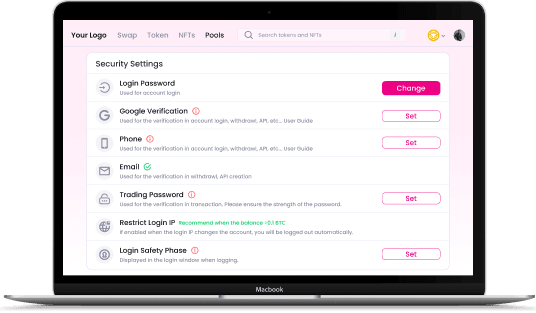 Security
We supply trackless multilayered security mechanisms that is the official mark of Blockchain technology. Multiple security protocols make it practically impossible to compromise privacy and financial transactions.
Oracles
We come up with a highly secure exchange that saves data on the outside and enables the user to view changeless pricing information.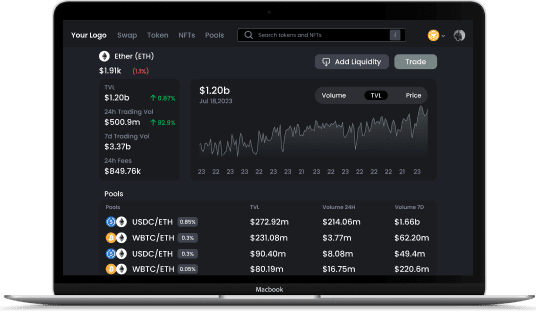 Core Features

of Our UniSwap Clone Script
Farm
Multiple wallet support
Transaction history
Connect Wallet
Own custodian
Pools
Custom Pools
DeFiStaking
Charts
Assembled in Solidity
Farm
Our Uniswap clone script enables users to earn rewards for staking the LP tokens in the farms that are powered by smart contracts.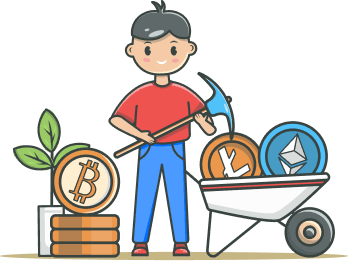 Multiple wallet support
Our Uniswap clone script is incorporated with all popular and custom wallets for customers to complete their trades in a hassle free manner.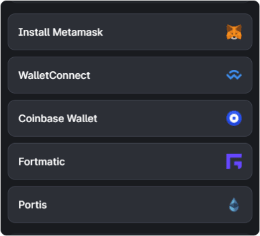 Transaction history
Our ultra-modern Binance clone script software is empowered with the latest and a transparent live order book system. It provides the list of all open orders that are available on your exchange for a particular crypto trading pair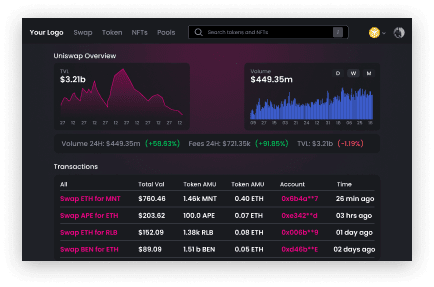 Connect Wallet
Our Uniswap script allows users to connect several wallets including Metamask and Walletconnect. Once connected users can swap their ethereum based tokens easily and securely.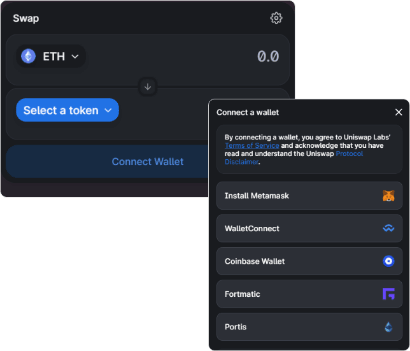 Own custodian
Our software will safely keep their private keys that implies they can be the custodian of their own assets. This lets users exchange those with high liquidity pools.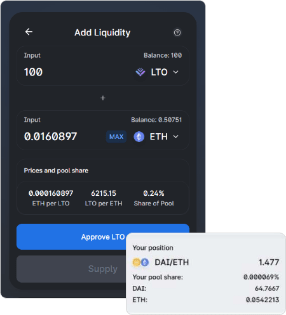 Pools
Users can stake their preferred token in the respective token pools for a specific time to earn high income.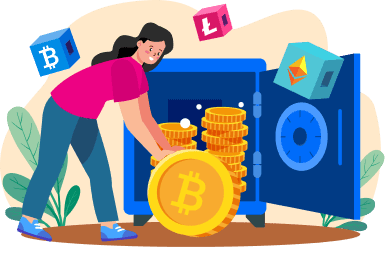 Custom Pools
Using our Uniswap clone script, create your own liquidity pool so that the other users who were termed as liquidity providers can add tokens to your pool and earn LP tokens.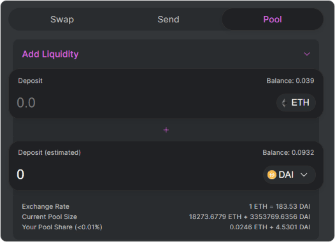 DeFiStaking
Our platform supports locking of tokens into the inbuilt DeFismart contracts that lets users earn additional tokens as rewards.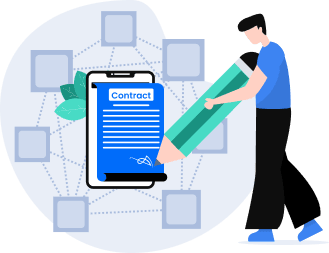 Charts
Check top pools, trading volume, token prices, overall transaction in a personalized overview space. These analytics may help users in improving their platform usability.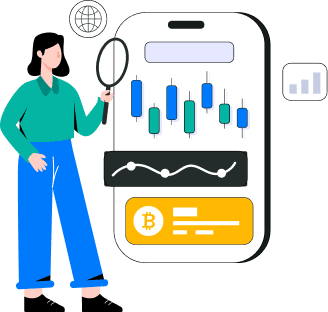 Assembled in Solidity
Our Uniswap clone script is readily developed in the frameworks of solidity which is one of the most standard solutions to foster valid and verified transactions.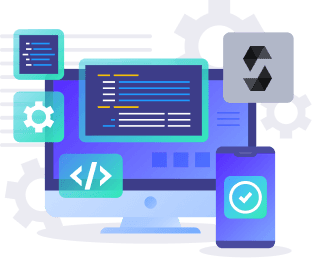 Security Features

of Our UniSwap Clone Software
Being built on one of the most secure blockchain architectures, our Uniswap clone script delivers unmatched security for your platform.
Complete decentralization
Tokens secured by smart contracts
Secure wallet integration
Multilayered security through add-ons
Anonymous tradeability through ownership
Less reliance on intermediaries
Encrypted digital wallets
Two-factor authentication
Add on Modules

of ourUniSwap Clone Script Software
Multilingual support
Purely Decentralized
Bug bounty reward system
Free Listing of Tokens
Dark/Light Mode
Multilingual support
We provide multiple language support to make your Uniswap clone platform take part and engage with global crypto users & investors.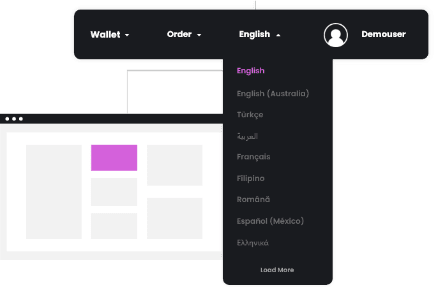 Purely Decentralized
Elimination of the traditional trade system like register, login & document verification makes our Uniswap clone script to stay anonymous and thus save your time by just connecting the wallets and start swapping the tokens.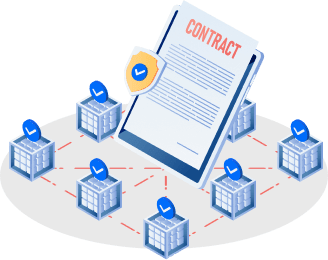 Free Listing of Tokens
No longer you need not want to pay or invest for introducing your tokens to the market. Just use the contract address of your token to list it on our Uniswap clone script and start trading with other popular tokens.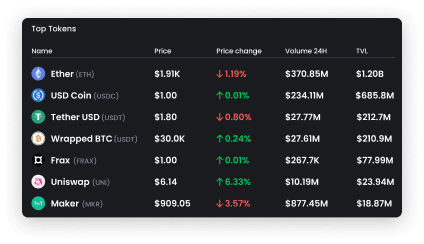 Bug bounty reward system
Users can report the bugs to the organization which were spotted during the swap and receive recognition/compensation to them. Especially for the security exploits and vulnerabilities.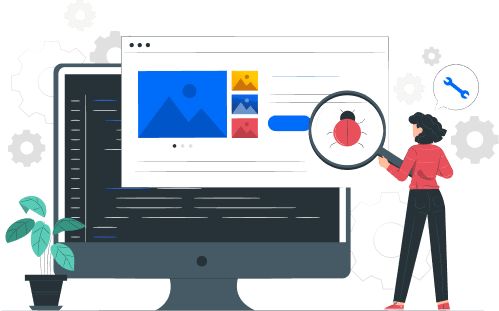 Dark/Light Mode
Dark mode reduces the luminance emitted by device screens and helps pleasant viewing experience while users can also use the traditional light mode to get a professional look.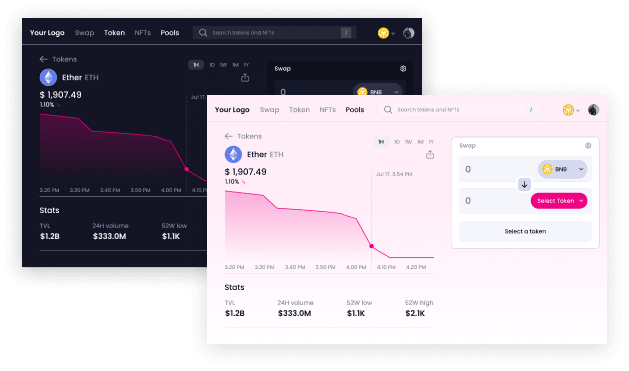 Why Choose

Coinsclone For UniSwap Clone Script?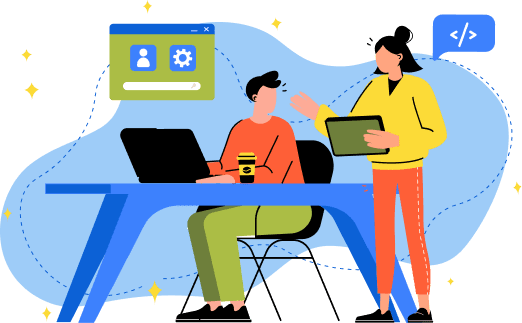 Coinsclone is a renowned DeFi exchange clone script provider in the blockchain industry. We have rock-solid experience in crafting tailor-made clone scripts based on clientele needs. Our premium Uniswap clone script is a ready-made solution that will allow you to deploy a fully functional DeFi-based decentralized exchange protocol on the Ethereum blockchain network instantly. By using our script, you can establish your own DeFi exchange similar to UniSwap at a moderate cost.
We have a qualified and well-skilled team of blockchain developers to develop & deploy a feature-rich DeFi exchange like Uniswap. Our software and website development team will follow only the latest technology stacks. Therefore, the outcome of the product would be a phenomenal one. When you purchase our Uniswap clone script, you have access to our blockchain experts. We guarantee on-time delivery and top-notch quality with 100% customization and branding. Before deployment, our team will go through strenuous testing & after deployment, we will provide you ongoing support.
Development Approach

ofOur UniSwap Clone Script
We at Coinsclone undergo the following procedures for Uniswap clone script development.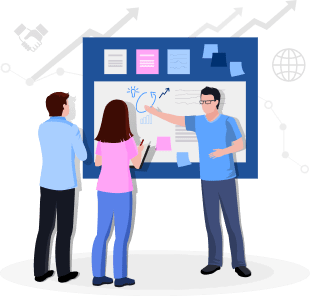 Requirement Gathering
We consider every customer unique and consequently, a thorough analysis of your requirement will be done based on your unique requirements and expectations.
Planning
Our business experts will plan and provide the finest solution depending upon the client's business concept.
Designing
Ultimately it depends on the sort of experience your users have while interacting with your de-centralized platform. We will leave no stone unturned to make this into the best experience for your users.
Development
Although the Uniswap clone script provides you the complete framework, it will need to be customized to turn it into YOUR business identity. You may also need to add new features or modify existing features. We can help you with that.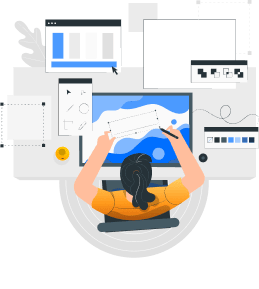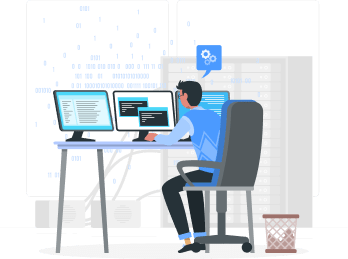 Testing
This is just to make sure that everything works the way it should and there are no kinks.
Deployment
Maintenance is optional, but after completing the solution, we will deploy it on your server and if you also build your mobile app through us, we will deploy the mobile app on the appropriate play stores.
Our Customers

Love what we do

Customer feedback and reviews are our major concerns! Here we have shared a few feedbacks of our reputed clients.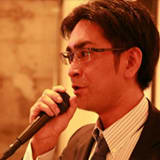 Project Name
MONTEX
The website developed by Coinsclone is user-friendly and the feedback from customers has been positive. Coinsclone met all needs, while their expertise, professionalism, and ability to deliver on promises earned them trust.
Technologies Used

inOur UniSwap Clone Script
We use updated and cutting-edge technology tools for developing the uniswap clone exchange website and mobile application which will be compatible with all major platforms like Android, IOS, and the web.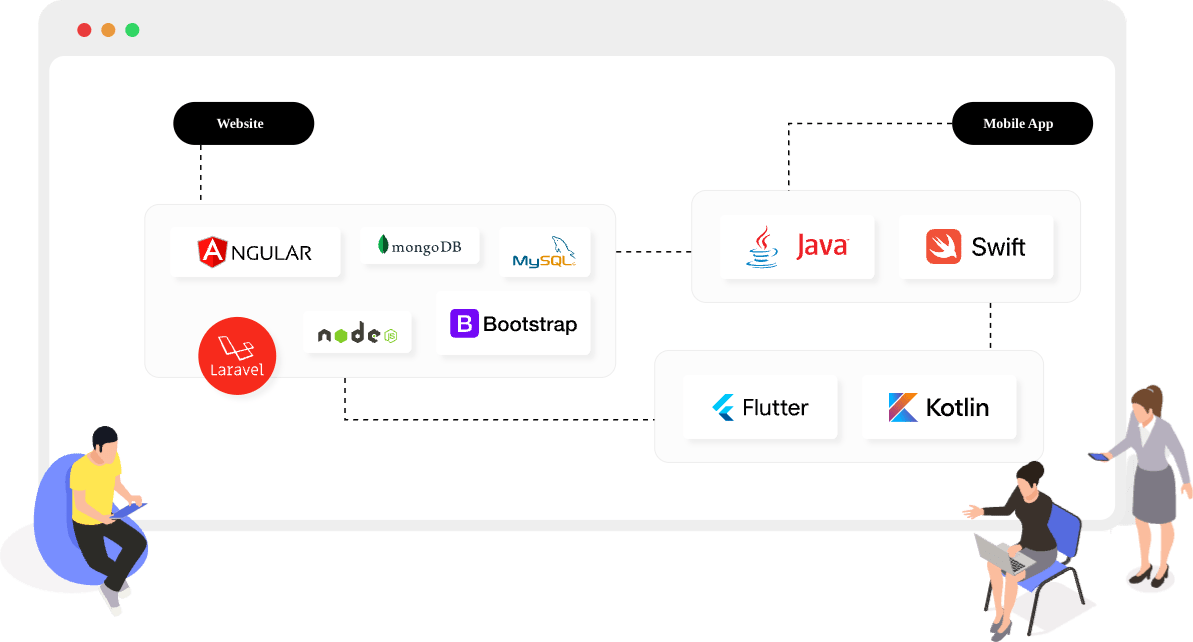 FAQ

Frequently Asked Questions
The Uniswap clone script is a ready-to-launch DeFi exchange software that helps you to create and deploy a feature-packed DeFi exchange like Uniswap. Just like the Uniswap platform, this clone script is also based on the Ethereum blockchain network. In other words, we can say it's a replica of UniSwap. This clone script is 100% decentralized and holds all the existing features of UniSwap.
Yes, you can completely optimize the script as per your business needs. You can have your own logo and theme. Besides, you can also change the back-end functionality, features, visuals, and more. When you source information through external APIs, you can choose your own APIs.
Our first-class Uniswap clone software is devised by a team of well-trained blockchain experts. This clone script comes with contract-based security, end-to-end encryption, secure wallet connection, and other tightened security protocols.
Our exclusive UniSwap clone script is loaded with trending features such as Automated Market Maker, staking, custom pools, multi-lingual assistance, bug bounty rewards system, and more. Besides, you can also modify these features and enable extra add-on modules as per your business concepts.
Our premier Uniswap clone script is ready to be used out of the box, but this is not how a typical business works. Since you plan to manage a DeFi exchange, you would want it to be completely customized and branded according to your business identity. You might also have a plan to make some fundamental changes in the code of the Uniswap clone script itself and set up additional features. All these need to be considered when you decide how much time it is going to take. Tentatively, it can take anywhere between 7 to 10 days to deploy a fully functional exchange.
Do you have more queries?
Feel Free to Discuss With Our Team. We are here to Answer your queries
Talk To Our Experts