What is

a Crypto Payment Gateway Development?
The process of creating a secure and reliable payment gateway for Cryptocurrencies is defined as Crypto payment gateway development. Coinsclone has a skillful in-house team to develop a blockchain-powered crypto payment gateway that aids in replacing traditional payment systems. And reaching unanticipated heights in the crypto market. At Coinsclone, we offer all sorts of crypto payment gateway development solutions and we tailor them based on the requirements of our clientele. Be it development from scratch or white-label crypto payment gateway, we are masters in both.
Many people have already started to adopt cryptos for p2p cross-border payments, thanks to advancements in blockchain technology. More than this, several reputed companies and prominent sectors are preferring crypto payments over traditional payments. This clearly denotes - The lucrative opportunity door is open for you! So, this is the ideal moment to utilize our premium crypto payment gateway development solution to develop a crypto payment gateway platform that is functionally rich and keeps you one step ahead of your rivals. We promise, our solution will be the key to your success!
White Label

Crypto payment gateway An Optimal Solution From Coinsclone
A white-label crypto payment gateway is an off-the-rack solution that enables you to create stunning payment gateway software for virtual assets instantly. Being a renowned crypto payment gateway development company, we offer an exemplary white-label solution for kickstarting a flourishing crypto payment gateway business.
The white-label solution you procure from Coinsclone will allow you to personalize the crypto payment gateway processor right from the front-end visuals to the back-end core functionality. You can equip any attribute you desire when you opt for this rapid solution from coinsclone as we have a team of qualified blockchain engineers to construct and modify the platform based on the needs of customers.
Our turn-key payment gateway solution helps to establish a fully functional crypto payment gateway software within a matter of days. We guarantee on-time product delivery, which is one of our primary mottos.
Key Features

of our White label Crypto Payment Gateway Development solution

At Coinsclone, our certified payment gateway developers incorporate elite features to craft a highly potential crypto payment gateway software.
User Features
User Sign-in/ Sign-up

My Profile

KYC/AML

Effective Dashboard

Multiple payment options

Deposit & Withdraw History

Support Ticket Submission

Two-factor authentication

Merchant Tools

Account Settings
Admin Features
Comprehensive Admin Dashboard

View User Deposit and Withdrawal Information

History of Merchant Payments

Commission Settings

Merchant Details

Merchant API Category

Security Settings

Content Management System
Make Profitable Revenue

with our Crypto Payment Gateway Development Solution

Earn a significant amount of money by constructing a fantastic crypto payment gateway platform through our ready-to-market payment gateway software.
Transaction fees
You can charge your users a fee for each successful virtual currency payment and transaction on your platform. All existing crypto payment gateway platforms are pursuing this optimum monetization approach.
Crypto withdrawal fees
If your users wish to withdraw crypto assets from your platform, you could charge them in the form of crypto. As a platform administrator, you can design an exceptional fee structure for each cryptocurrency withdrawal. You would gain a significant profit even if you simply collect the slightest amount of crypto withdrawal fees.
Fiat deposit with debit/credit card
For buying goods or services through your platform, your user will need either crypto or fiat currency. To deposit fiat currency, your user can utilize their debit/credit card, or else they can directly deposit funds by connecting their bank account. For this process, you can collect a small range of fees and you can earn a fruitful income easily.
Crypto listing fees
Once your platform becomes prominent among many people, you can organically boost the overall user count. And people talk about your brand and express interest in using your platform for payments. As a result, many megacorps will approach you for listing their crypto on your platform. You can charge a fee for doing this from the creator or the respective organization.
Merchant fees
It is one of the ideal revenue-earning methods pursued by many existing crypto payment gateway platforms. As an admin, you can collect fees from the Merchants who utilize your crypto payment processor for billing and payments. Either you can charge monthly or weekly, it's up to your choice.
Fiat withdrawal fees
You can charge a fee when a user or merchant withdraws fiat funds from their account. It is one of the most frequent and profitable forms of income that you can employ in your payment gateway business and generate a substantial amount of revenue.
Why Choose

Coinsclone for Crypto Payment Gateway Development?

Coinsclone is a genuine and professional cryptocurrency payment gateway development company in the digital world. So far we have delivered 100+ crypto payment gateway projects for worldwide clients with a 100% success rate. The quality and reliability of our tailor-made solution made us a market-leading crypto payment gateway development company. We have a pool of adroit blockchain developers to work consistently in order to deliver an impeccable product outcome with the utmost perfection. If you want to revolutionize the entire crypto ecosystem effectively with your outstanding business plan, then Coinsclone is here for you. Our team of experts is readily available to serve you with exemplary turn-key solutions!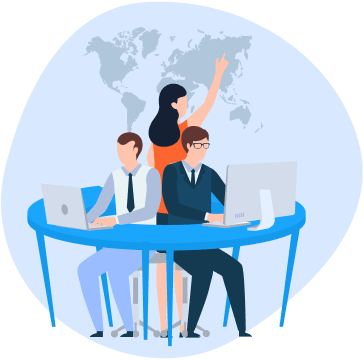 Early birds in the blockchain sector

7+ years of experience in crypto payment gateway development

On-time product delivery

Quality assurance

We don't compromise security over anything.

50+ proficient blockchain developers

Client satisfaction is our top priority.

24/7 customer & technical assistance
Technologies Used in

Our Crypto Payment Gateway Processor

We have a handful of sophisticated software developers and UX/Ui designers who have deep knowledge of advanced technology trends. We use state-of-the-art technology tools to create a powerful crypto payment gateway website and mobile app.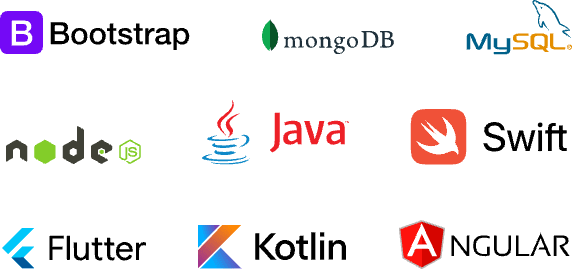 Frequently Asked Questions
Yes, whatever the crypto business might be, cross-verifying the laws of the country where you are determined to launch your payment gateway platform is highly advisable. Have a dedicated legal team to be on the right side of the law and ensure the country that you have chosen is crypto-friendly.
Without any effort and technical knowledge, you can create a feature-packed crypto payment gateway software by connecting with Coinsclone - a renowned crypto payment gateway development company. From the initial stage to deployment, the entire development process will be taken care of by our team of experts. Therefore, no worries about the technical part!
Our solution is cost-effective and anyone with a minimal level of funds can afford our service easily. If you have a minimum amount of investment, don't worry! You can build a superfine crypto payment processor by acquiring our white-label crypto payment gateway solution. And we guarantee that it will function without any technical flaws.
Yes, it's an excellent modern solution for emerging startups and people who look to launch a user-friendly crypto payment gateway platform swiftly and cost-effectively. Besides, it's a safe and easy-to-use solution for starting your crypto business.
Our premier white-label crypto payment gateway is fully packed with eye-opening features like API Key Generation, Multi-lingual support, Admin profit management, Automatic settlement, Data Analytics, Commission Settings, and the list goes on.
Starting a crypto payment gateway is one of the finest money-yielding crypto business ideas. By building a payment gateway website or app for cryptos, you can generate a profitable amount of revenue quickly in multiple ways. Such as transaction fees, crypto withdrawal fees, merchant fees, deposit fees, and more.
Do you have more queries ? Feel Free to Discuss With Our Team.
We are here to Answer your queries
Talk To Our Experts