Various Types of Cryptocurrency Exchange Development Services WeOffer
Coinsclone specializes in providing all types of cryptocurrency exchange development services to businesses and entrepreneurs seeking to create an adaptable cryptocurrency exchange platform.

Order Book cryptocurrency exchange Development
Launch a blazing-fast centralized cryptocurrency exchange with a real-time order book mechanism. Enabling the order book capability in your platform allows your users to quickly place buy and sell orders based on the market price. Coinsclone's skilled engineers will aid you in creating a better cryptocurrency exchange with an order book and other significant functionalities.

Cryptocurrency Derivatives Exchange Development
To establish a magnificent crypto derivatives exchange that meets market standards, use our top-class cryptocurrency exchange development service. We provide cutting-edge perpetual trading, futures trading, and options trading in our cryptocurrency exchange development service.

Margin Trading cryptocurrency exchange Development
You can establish an ultra-secure margin trading cryptocurrency exchange platform with some enhanced features by utilizing our best cryptocurrency exchange software solution. The cutting-edge UI/UX we incorporate in our cryptocurrency exchange development process will assist you in impressing a pool of cryptocurrency investors.

OTC cryptocurrency exchange Development
Utilize our ultimate over-the-counter cryptocurrency exchange platform development service to launch a lightning-fast OTC platform. We acquired the best track record by assisting entrepreneurs in developing an eye-catching OTC cryptocurrency exchange platform with top-notch security components. By including the OTC desk feature, your users will be able to conduct bulk crypto trades. So, you can attract multiple big shots, whales, and pro-traders with this.

P2P cryptocurrency exchange Development
Create a feature-rich p2p cryptocurrency exchange platform to allow your potential users to purchase and sell cryptos directly without the participation of any third parties. The p2p cryptocurrency exchange we create for you has an escrow feature, which increases security and anonymity. You can build a scalable and robust ads-based p2p cryptocurrency exchange platform with optimum features with the help of our seasoned blockchain developers.

Decentralized cryptocurrency exchange Development
Our Decentralized cryptocurrency exchange development is not based on any centralized entity. You can build a tech-friendly DEX platform with a flexible design by using our Decentralized cryptocurrency exchange development service. And before deployment, we double-check everything. Our cryptocurrency exchange development service avoids the risk of centralization and enables your users to trade with confidence and security.

Hybrid cryptocurrency exchange Development
As a well-known cryptocurrency exchange development company, we provide a hybrid cryptocurrency exchange development service at a reasonable price. The process of establishing a cryptocurrency exchange platform that functions as both a CEX and a DEX is described as a hybrid platform. Our unrivaled knowledge of blockchain technology led us to build and launch a high-quality hybrid cryptocurrency exchange platform with all of the best trading features.

Bitcoin Exchange Development
Coinsclone, a leading Cryptocurrency exchange development company, can assist you with creating a highly responsive Bitcoin buy and sell platform that permits your users to conduct smooth trading with the most features. We have firsthand knowledge in developing a cryptocurrency trading platform using optimizable cryptocurrency exchange development service with cutting-edge technologies and military-grade security modules.
Free Trial
Coinsclone - Ideal Cryptocurrency Exchange Development Company
Coinsclone is an award-winning cryptocurrency exchange development company in the global market. We have rock-solid experience in creating highly-compatible cryptocurrency exchanges with industry-leading features at a competitive price. The defense-in-depth mechanisms we enable for your exchange site and mobile application will safeguard your platform from all threats and vulnerabilities. Creating a spectacular digital currency exchange with the help of our talented blockchain developers would help you distinguish yourself from others and stay one step ahead of your rivals.
150+
Happy Clients
7+
Years of Experience
200+
Successful Projects

On-time Delivery
Our Cryptocurrency Exchange Development Methods

Cryptocurrency Exchange Development From Scratch
A traditional cryptocurrency exchange development method where our developers focus on building the platform from scratch. The cryptocurrency exchange development process can take up to a year and adequate technical coding knowledge of our developers. The process is quite expensive due to the complexity involved.

Clone Script
Clone script is the simplest and affordable way to start a cryptocurrency exchange business. It is a pre-coded cryptocurrency exchange software that replicates the entire functionalities of a popular cryptocurrency exchange platform. Our clone script is customizable and doesn't need much technical coding work.

Hire Our Developers
To establish a top-class feature rich cryptocurrency exchange, our developers are ideal. Our expert group will enhance to complete the project on time without bugs or any errors.
Top Features of Our Cryptocurrency Exchange Development Services
Our ultra-modern cryptocurrency exchange development comes pre-loaded with industry-leading features.

Robust trading engine
This functionality will assist you in increasing user engagement and guarantee that cryptocurrency transactions are completed promptly.

KYC/AML verification
By obtaining the user's photographs, Gmail account, bank accounts, legal papers, and other government-issued identification, you can confirm their identity. When suspect users' KYC checks fail, you can also ignore them.

Advanced Chart view
In a chart view, your viewers can see the historical and current cryptocurrency prices. Additionally, it will assist them in doing a forecasting analysis of the future price of all digital currencies.

Admin Console
The intuitive admin dashboard assists the platform's administrator in properly managing finances, user information, and other imperative features.

User Dashboard
The user dashboard we design for your cryptocurrency exchange platform is equipped with all the necessary tools to help your users trade digital currencies, check trading charts and cryptocurrency prices, make deposits, and transfer funds.

Wallet Integration
The cryptocurrency wallet that we enable in your cryptocurrency exchange website and app allows your customers to securely store, receive, and transfer digital assets from one wallet address to another. Furthermore, the private and public keys will be activated for secure and quick transactions.

Payment Gateway integration
Integrating a cryptocurrency payment gateway will allow your users to conduct transactions more swiftly. As a result, it will be more convenient for your users to withdraw or deposit funds.

Order book
This feature enables your users to trade digital assets instantly by accessing the order book, which displays all buy and sell orders for the cryptocurrency. Enabling this exceptional feature would make it much easier to attract worldwide traders and investors.

Integrated IEO module
We enable an IEO launchpad in the cryptocurrency exchange to assist token owners in conducting sales for newly released crypto tokens. You may make passive money as a proprietor by collecting fees for hosting the token sale and distributing the tokens.

Liquidity API
It is a crucial component of our cryptocurrency exchange development. Your users could conduct efficient transactions that are unaffected by market price swings.
Free Trial
Lucrative Revenue Factors Of Cryptocurrency Exchange App Development
Yield a hefty amount of revenue by starting a flourishing cryptocurrency exchange business with our premium cryptocurrency exchange development service.
Trading fees
Crypto withdrawal fees
Fiat deposit fees
Crypto Listing fees
Conduct token sales via IEO
Advertisements
Add-On Modules Of Our Cryptocurrency Exchange Development Service
Enable the add-on modules described below on your cryptocurrency exchange platform to reach your business goals as quickly as possible.

Staking
This functionality allows your users to lock digital assets for a specific period and receive rewards via locked cryptos. Furthermore, the platform administrator(you) can increase the cryptocurrency exchange liquidity.

Margin trading
By borrowing funds from the trading platform administrator(you), your users can raise the quantity of their capital. It allows your users to make money by carrying out profitable deals.

Futures Trading
It permits your users to exchange cryptocurrencies at a fixed price with no expiry date. Futures trading is enabled on your cryptocurrency exchange and the app allows your users to maintain their position by speculating on the future price of a specific cryptocurrency

Referral program
We create an cryptocurrency exchange platform with a referral program feature that allows users to make a passive income by referring new members to the cryptocurrency exchange platform.

OTC trading
By activating the OTC trading option, you could assist your users in trading cryptocurrencies in higher amounts. Incorporating this functionality into your cryptocurrency exchange platform will let you effortlessly impress whales and wealthy investors in blockchain space.

Admin profit management
The easy-to-use admin profit management system allows you to track and handle the calculated earnings which come via commission fees, withdrawal fees, and other income sources.
Get A Free Consultation
Cryptocurrency Exchange Development in Various Blockchains

Ethereum

Hyper ledger

Hydrachain

Chaincore

Stellar
Tron
Technologies Used in Our Cryptocurrency Exchange Platform Development
Our qualified blockchain developers can create a feature-filled cryptocurrency exchange website and mobile app using superior technological stacks.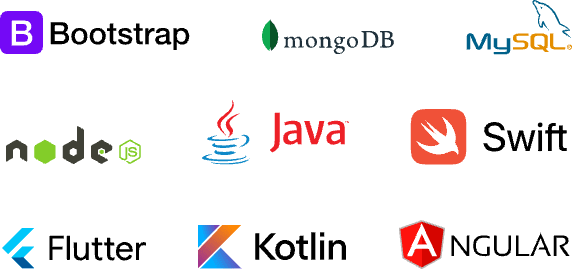 Cryptocurrency Exchange Development Process
As a prominent cryptocurrency exchange development company, we apply the strategy outlined below to create a cryptocurrency exchange platform.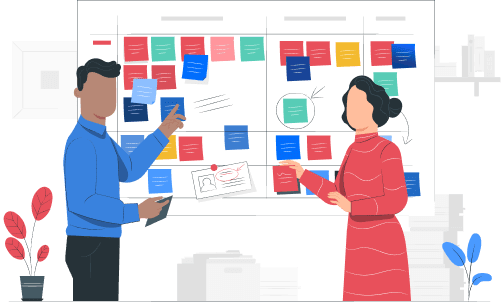 Requirements Gathering
Our business team analyzes the client's requirements first. All suitable needs of the client are then gathered by us according to the cryptocurrency exchange to be developed. The end result is finally determined by how well the requirements have been gathered and hence, we pay more attention to this.
Planning
We plan and provide a clear understanding to the client of how the cryptocurrency exchange is to be developed by us. Proper planning always helps to identify the areas that needs focus and we have been one step ahead through this.
Designing
Our experienced developers in the blockchain department are capable of producing fabulous UI/UX design. The cryptocurrency exchange we design is based on the latest trends in blockchain and with an eye on the user attraction aspect.
Developing
Once the cryptocurrency exchange design is ready, we get into the development action straightaway. We ensure that the developers stick to the requirements and needs of the client throughout the cryptocurrency exchange development process.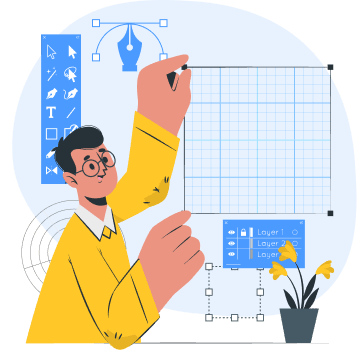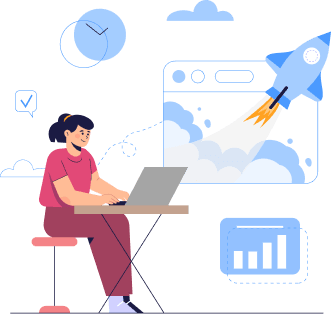 Testing
After developing a first-class cryptocurrency exchange platform, we conduct tests to identify any faults. At times, bugs or small issues might arise during testing and it will be cleared before moving onto the deployment stage.
Deployment
Once the deployment stage is reached, clients can be assured of a successful cryptocurrency exchange development. From here, we deploy the cryptocurrency exchange in the server and help the clients to complete the process
Book A Free Consultation Of Our Ideal Cryptocurrency Exchange Development
Leverage our cryptocurrency exchange development service to accomplish success with certainty.
Get in touch with our devoted team of professionals to know the pricing information and solve your unsolved queries with us. We offer the premier solution required to create a cryptocurrency exchange platform quickly as per industry standards.
Talk to our experts and experience the quality of our cryptocurrency exchange development service.
Get A Free Consultation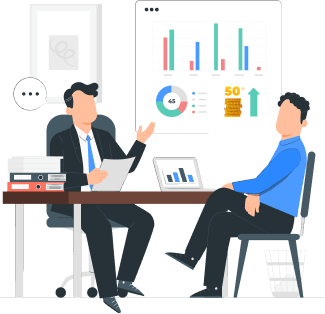 Frequently Asked Questions?
Cryptocurrency exchange development is the process by which startups build a high quality, bug free and multi-tested cryptocurrency exchange platform for starting a cryptocurrency exchange business. It is regarded as one of the best businesses for the budding startups since there are multiple revenue generating modules available in the platform.
We at Coinsclone develop six different types of cryptocurrency exchanges which include Order Book cryptocurrency exchange Development, Cryptocurrency Derivatives Exchange Development, Margin Trading cryptocurrency Exchange Development, OTC cryptocurrency exchange Development, P2P cryptocurrency exchange platform Development, and Decentralized cryptocurrency exchange Development.
By approaching us, you have three different solutions for digital currency exchange development. Either you can develop from scratch, or purchase our white labelled software, or hire our expert developers for your exchange development.
Definitely! Cryptocurrency exchange development has wider scope in terms of profit making. Purchasing a white label software for cryptocurrency exchange development is affordable and has a number of business benefits. Therefore, entrepreneurs can invest low and make huge money in a short time.
If you build a cryptocurrency exchange website or app from the ground up, it will take 6 - 12 months to implement it on the server. In contrast, if you use our white-label cryptocurrency exchange development solution, you will be able to build a fully operating cryptocurrency exchange within a week or two.
As a prominent cryptocurrency exchange development company, we apply the strategy outlined below to create a cryptocurrency exchange platform.
Requirements gathering

Planning

Designing

Developing

Testing

Deployment
The budget to construct a full-fledged cryptocurrency exchange cannot be fixed in advance since it depends on the customer and the functionality included. Contact us right away, and our experts will be ready to break down the overall development cost following your business needs.
Do you have more queries ? Feel Free to Discuss With Our Team.
We are here to Answer your queries
Talk To Our Experts