What is

Cryptocurrency Exchange Script?
Cryptocurrency exchange script is a pre-fabricated bitcoin exchange software that helps you to create and launch a user-friendly crypto trading platform instantly.Our script comes with the latest trading modules and robust security features. Coinsclone's premium crypto exchange script is fully customizable, so you can modify themes, features, designs, and other add-ons as per the business requirements in a hassle-free manner.
We craft our bug-free script with the new-fashioned technologies and cutting-edge tools. Our bitcoin exchange script is highly responsive, secure, and runs smoothly without any glitches.
Quick View

of our Cryptocurrency Exchange Script
How our

Cryptocurrency Exchange Script work?
Various Types

ofCryptocurrency Exchange Script For your Business
Choose your desired type of cryptocurrency exchange script and start your dream exchange business.
Orders Book Cryptocurrency Exchange like Binance
Our bug-free Binance clone script comes with the best order book feature. Our script helps crypto startups and entrepreneurs to launch a stunning crypto exchange with a powerful order book system.

P2P Ads Based Cryptocurrency Exchange like LocalBitcoins
Our premium peer-to-peer LocalBitcoins clone script will help young startups and entrepreneurs to build a superfine p2p ads-based cryptocurrency trading platform as per the business needs.

User to admin/OTC Crypto Exchange Like Coinbase
We offer the first-class Coinbase clone script with ultimate trading features and tightened security mechanisms. Our OTC trading script will help you to create and deploy your own OTC/user-admin cryptocurrency exchange platform similar to Coinbase.

Decentralized DeFi Exchange Like Pancakeswap
Our Decentralized Pancakeswap clone software includes all the important swapping modules and robust security features. Our error-free pancakeswap clone helps to create and deploy a secure DeFi-based DEX platform similar to pancakeswap instantly.
Top Features

of our Cryptocurrency Exchange Script
Advanced Trading Engine
Our first-class cryptocurrency trading script comes with a cutting-edge Trading Engine which matches the buy and sell orders quickly without any latency.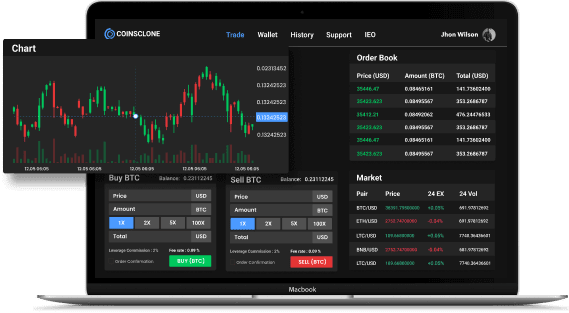 Multi-Cryptocurrency Wallet Integration
Crypto wallet is the most essential feature as it helps the users to store, receive, and transfer all major virtual crypto coins securely. Our premium cryptocurrency exchange script has multi-crypto wallet support with both user wallet and admin wallet integration. Our multi-crypto wallet enables secure storage and smooth transactions for all prominent crypto coins like bitcoin, ethereum, dash, bitcoin cash, dogecoin, ripple, etc.
High Transactions per Second
Our superior cryptocurrency exchange script provides extraordinary performance by handling more than 1,00,000 transactions per second without any lag. Therefore, your users can get the finest crypto trading experience.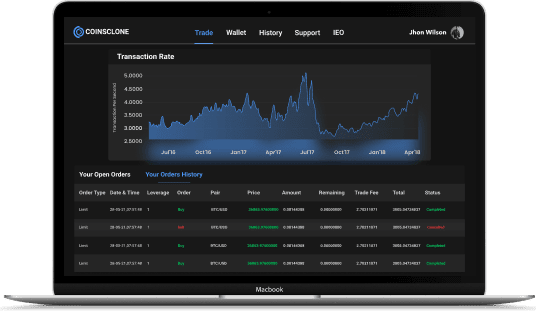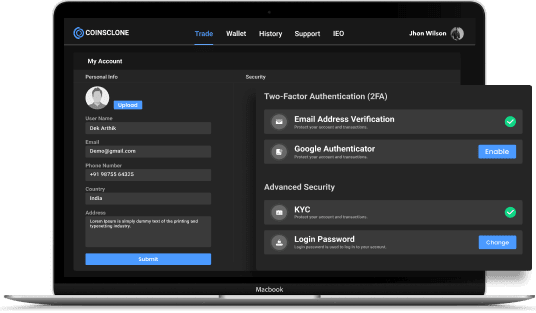 Security Ready
Security is a major concern while crafting cryptocurrency exchange software. Thus, we enable the latest high-end security mechanisms in our script like Two-factor authentication, data encryption, HTTPs authentication, etc. The IP address will be automatically restricted in the admin server and we provide Cloudflare service to safeguard the crypto trading platform from fraudulent activities.
High Liquidity
Our cryptocurrency exchange script comes with an API connected to any popular exchange. A secure API connection with other popular exchanges helps in achieving liquidity
Our

Crypto Exchange App

Development for Android & iOS
Our platform has the ideal user interface for traders.
As we know, smartphone users are increasing rapidly in all parts of the world. So most crypto traders prefer cryptocurrency trading mobile applications for buying and selling crypto coins. Kickstarting your crypto exchange business with a user-friendly cryptocurrency trading mobile app will help you attract global digital coin users easily. We at Coinsclone offer a top-notch cryptocurrency exchange mobile app development service with impeccable outcomes.
By using our service, you can create and launch a stunning crypto trading mobile app with all elite trading features and security mechanisms. Our experienced developers will craft the premium crypto exchange mobile app with an impressive user interface as per your business requirements which will be compatible with both Android and IOS platforms.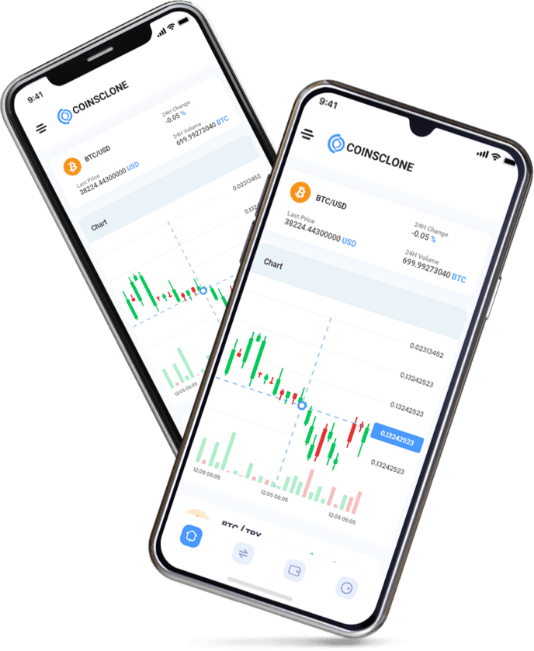 Platforms Developed

Android

ios
Core Features

of ourCryptocurrency Exchange Clone Script
User Dashboard
Admin Dashboard
Different Order Types
Crypto and Fiat Support
Advanced Chart Tools
KYC/AML
Support System
Admin Profit Management
API Documentation
Multi-lingual
Referral System
Margin Trading
Futures Trading
IEO Launchpad
User Dashboard
The user dashboard in our bitcoin exchange script comes with all paramount modules to assist your users in trading, depositing, and withdrawing the funds without any hassle.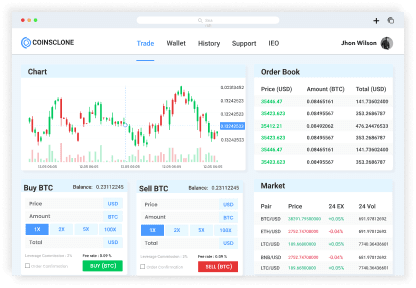 Admin Dashboard
Our admin dashboard comes with an eye-catching user-friendly interface. You can control all the functions and security modules of your exchange by using the admin panel. As the owner of the crypto trading platform, you can easily make the desired changes and manage them effectively. Besides, you can view the complete information of user transactions history, user balance, completed trade, daily transactions, withdrawal history, wallet transactions, and more.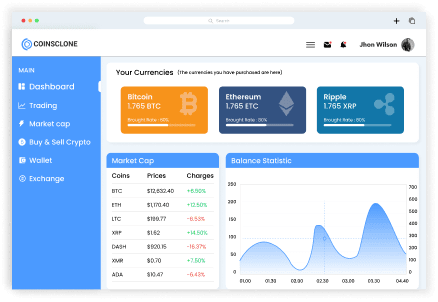 Different Order Types
We integrate Limit, Market and Stop order types in our software which helps your users to trade crypto coins as per their preference based on the price movement.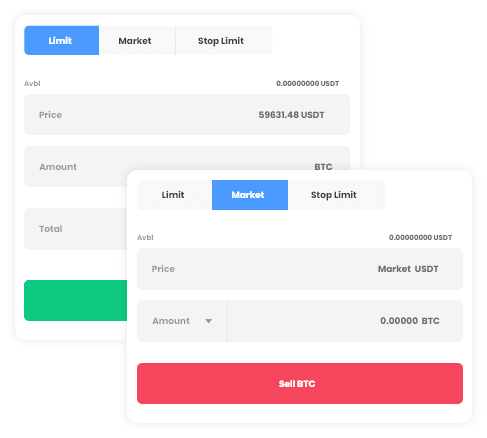 Crypto and Fiat Support
Our script comes with multi-currency support. So your users can utilize both fiat and cryptocurrencies. The scalable architecture in our premier crypto trading script helps to enable any currency in your exchange in the future if you need it.
Advanced Chart Tools
We provide a cutting-edge crypto trading graphical chart feature in our script that helps your users to view orders, positions, crypto price, etc. Therefore, your users can get the best graphical trading experience with the latest chart functionalities.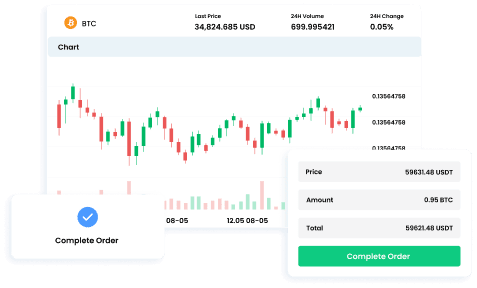 KYC/AML
Our crypto exchange script comes with the KYC/AML feature where your users have to submit their identity documents for verification. You can analyze those documents and give permission for trading cryptos. This helps you to filter the anonymous and unwanted users from trading in your exchange.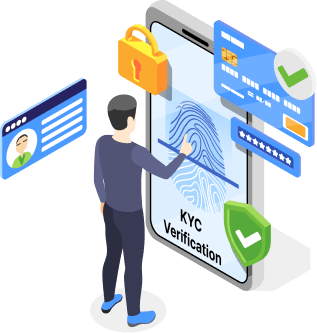 Support System
Instant support system which helps your users to raise queries and also a chat box for them to directly chat with the admin.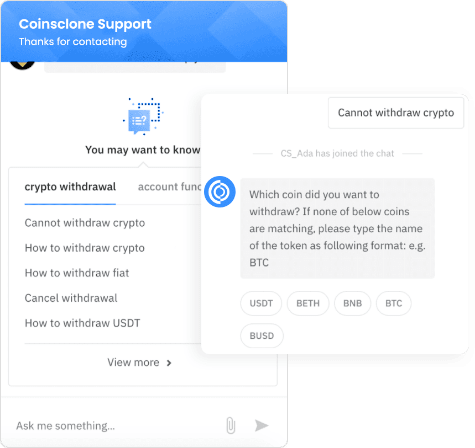 Admin Profit Management
Our exchange script comes with a transparent profit management system for Admin where the commissions would be calculated and displayed.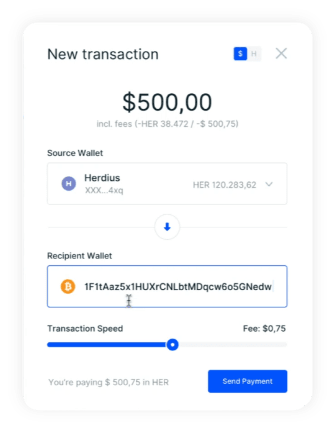 API Documentation
We provide a clear API documentation that helps other platforms to connect with your exchange.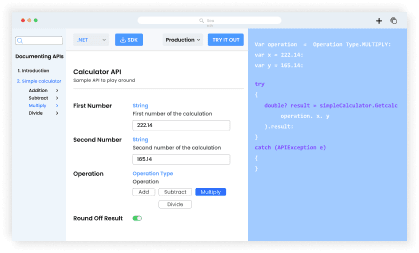 Multi-lingual
Multilingual is one of the core features of our software. You can build a first-class crypto exchange with multi-language support. By using this feature, you can increase the user count, and also you can grab the attention of crypto users globally.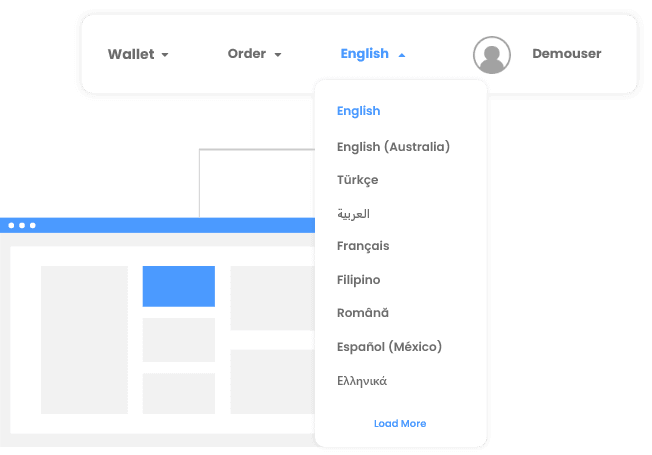 Referral System
By using this feature, your users can refer to another person and earn cash rewards instantly. So we integrated this core feature in our bug-free crypto exchange clone script that helps you in increasing the user count quickly and attract many users easily.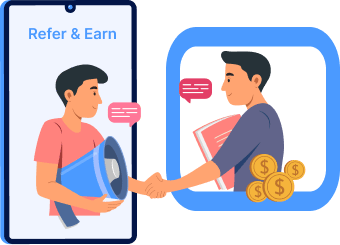 Margin Trading
Traders can use borrowed funds to lever up a trade which is a major benefit in margin trading. Your users can open a larger position with a smaller amount of funds by using this feature.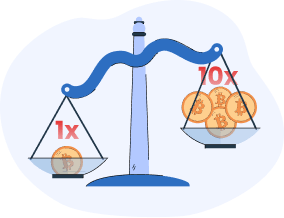 Futures Trading
When it comes to Futures trading, the buyer or seller should complete their orders at the agreed price and the days. If the price of the underlying asset is moved to the fixed price within the contracted days, then profit or loss can be determined based on that.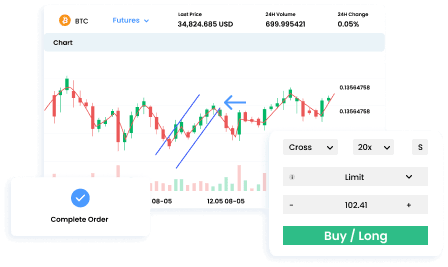 IEO Launchpad
Initial Exchange Offering is the latest crypto crowdfunding model and a must-have feature in the crypto exchange. We enable this outstanding feature in our script which helps your users to list their token for sale in your launchpad.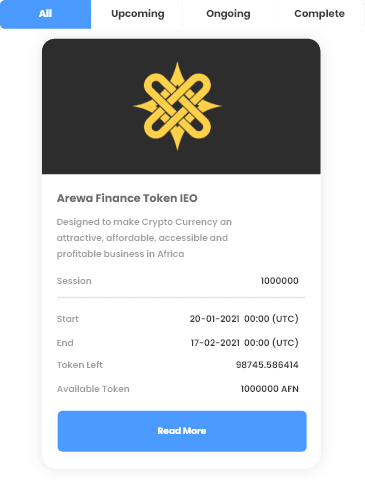 Security Features

of ourCrypto Exchange Clone Script
Our premier cryptocurrency exchange script comes with top-level security features.
Two-Factor Authentication
Anti Denial Of Service DOS
Cross-Site Request Forgery CSRF Protection
Server-Side Request Forgery SSRF Protection
Anti Distributed Denial Of Service
Our Portfolio Powers

more than 350

Cryptocurrency Exchanges Globally
Benefits

of UsingOur Bitcoin Exchange Script
Cost-effective
Reduced Time to Build
Easy Customization
No Need of Technical Expertise
High ROI
Cost-effective
If you develop an exchange from scratch, then the expenses will be high. But if you create a bitcoin exchange by using ready-made crypto exchange software, then you can save the crypto exchange development cost which will be lower than you expect.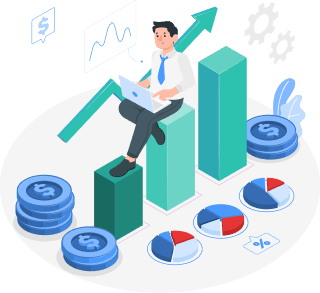 Reduced Time to Build
Our cryptocurrency exchange script is fully designed, developed, multi-tested, verified by our blockchain experts, and ready for deployment. Thus, it will save time to create and launch a crypto exchange platform.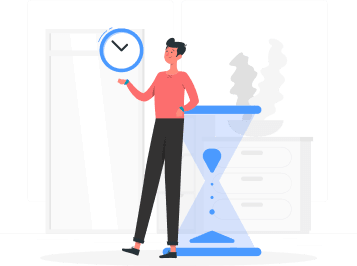 Easy Customization
Our ultra-modern bitcoin exchange script is 100% customizable. So you can alter all the basic trading features, logo, themes, designs, and also other functionalities in a trouble-free manner.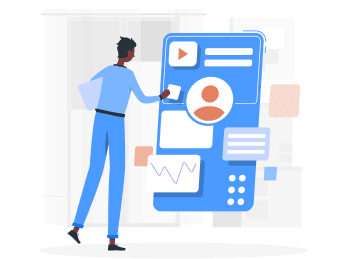 No Need Of Technical Expertise
As you are getting a premium crypto exchange script software from coinsclone, you don't need to hire a team of developers separately. Your dream cryptocurrency exchange platform could be easily created within a few days with low effort and less technical resources.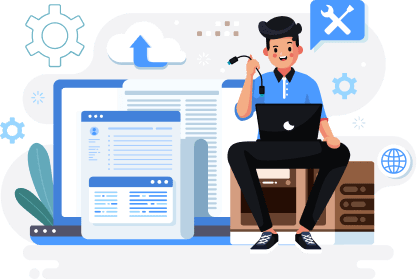 High ROI
Tailor-made cryptocurrency exchange software will help you to develop and launch a superfine bitcoin trading platform with a stunning UI/UX that can guarantee a high return on investment.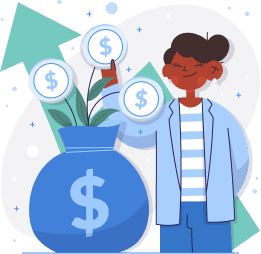 Why Cryptocurrency exchange

script from Coinsclone?
Coinsclone is the predominant and outstanding cryptocurrency exchange script software provider in the crypto sector. We have years of rock-solid experience in crafting and delivering premium cryptocurrency exchange software with salient features at the best price in the market. Being a pioneer in the crypto space, we are masters in affording all types of cryptocurrency exchange solutions with best-in-class outcomes. So far we have delivered 350+ cryptocurrency exchange projects and crypto wallets successfully to our reputed international customers across the globe.
We can say with pride that we are offering first-quality cryptocurrency exchange script software with excellent features that can be completely customizable based on your business concepts. Our top-notch cryptocurrency exchange software helped many global clients to create their dream crypto exchange platform. We have a team of skilled and well-experienced blockchain developers to craft the software with all essential trading features.
Besides, we have a dedicated team for providing effective technical and customer support on a 24*7 basis. Some notable reasons to pick up Coinsclone for starting a crypto exchange business are given below.
We have 5+ years of experience in developing error-free cryptocurrency exchange scripts
Delivered 350+ crypto exchange projects
We have a handful of experienced developers and a dedicated team of experts for customer support
We use advanced technology stacks for crafting the software
24/7 Technical support through the internet
Our Customers

Love what we do

Customer feedback and reviews are our major concerns! Here we have shared a few feedbacks of our reputed clients.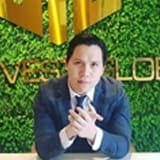 Project Name
GIG EXCHANGE
I personally recommend Coinsclone as an excellent choice for your blockchain development needs. Their assistance will ensure your launch is a success and accelerate your time to market.
Technology Stack

Used in Our Cryptocurrency Exchange Script
Our cryptocurrency exchange script is completely crafted with the latest technology tools which enable your users to get the best user-friendly experience. The cutting-edge technology stacks that we use in our script are Flutter, Kotlin, node JS, swift, and more.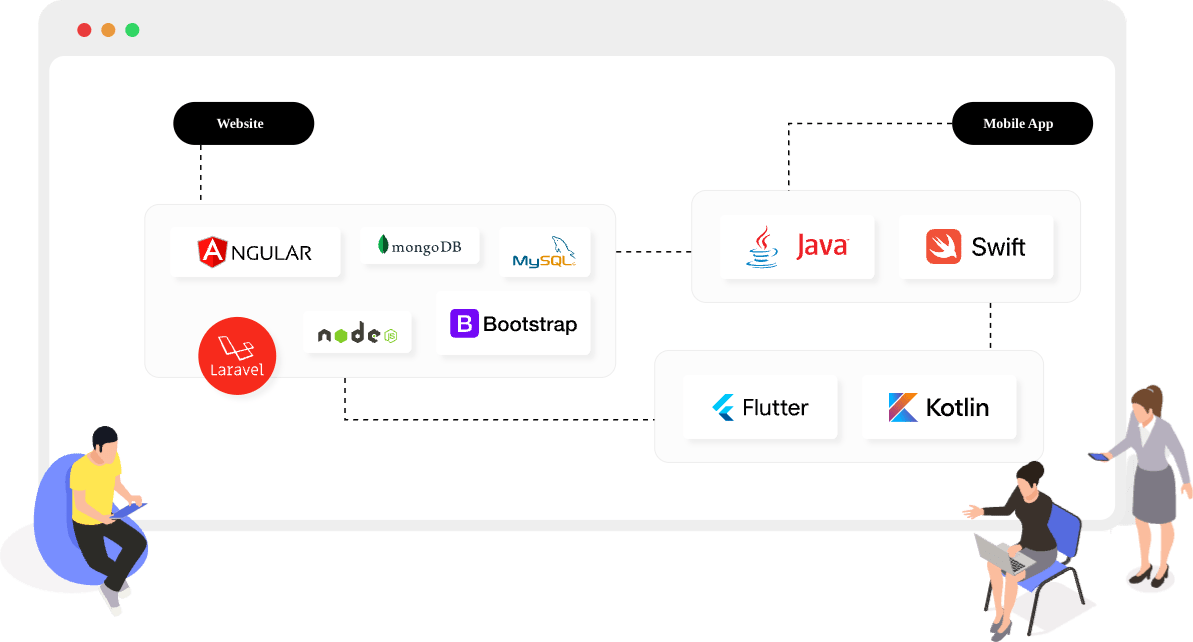 FAQ

Frequently Asked Questions
Cryptocurrency exchange script is a ready-made exchange software that helps you to build an award-winning crypto trading platform within a few days. By using the ready-made script, you can customize features, front-end designs, themes, and more in a trouble-free manner.
The crypto exchange development cost mainly depends on the trading features that you enable and the type of exchange you want to create for your business. Apart from these, the development cost will vary as per your unique business requirements.
If you are planning to build your own crypto exchange quickly, then you can use premium cryptocurrency exchange software. So that you can launch your own crypto exchange in just 7 days. In case, you develop an exchange from scratch, then it might take many months for development.
You can get the first-class bitcoin exchange script from Coinsclone at a budget-friendly price. We offer a world-class cryptocurrency exchange software solution fortified with peculiar trading features and an eye-catching UI/UX to ensure the best crypto trading experience for your users.
You can generate a lucrative amount of money in multiple ways by building a crypto trading platform. Such as withdrawal fees, trading commission, deposit fees, margin trading, advertisement, stacking, and integrating IEO launchpad into your exchange that helps token issuers to launch their crypto coins/tokens on your platform. For doing this, you collect fees from them.
Do you have more queries ? Feel Free to Discuss With Our Team.
We are here to Answer your queries
Talk To Our Experts